Introduction
The furniture world is vast. But let's focus on one piece: the coffee table. It's more than just a table. It's where we place our morning coffee, where we chat with friends, and where we display our favorite books. In 2020, people spent about $1.8 billion on coffee tables worldwide (Statista). That's a lot!
Why? A coffee table is both useful and stylish in the living room. In big cities, where space is tight, people want furniture that does more than one thing. A survey in 2019 found that 65% of city folks wanted tables that could store things too (Urban Living Report). So, it's not just a table in living rooms or dining rooms; it's also a storage box or even a desk sometimes.
Making a good coffee table isn't easy. That's why picking the right maker is key. There are many furniture makers engage themselves in becoming coffee table manufacturers as part of their business. The best ones mix old skills with new ideas. They make tables that look good and work well.
Next, we'll look at the top makers. These are the experts who know how to make a table that fits our life today.
1. FurnitureRoots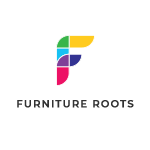 Based in Jodhpur, Rajasthan, FurnitureRoots stands out as a light in the complex web of international furniture production by skillfully fusing traditional craftsmanship with cutting-edge design. So far, the company has reached out to distributors, dealers, and resellers across continents, from the Americas to Europe and MENA.
Based on the broad product lines, FurnitureRoots offers a varied selection of coffee tables . Each piece is a tribute to the brand's devotion to design, quality, and aesthetics, whether it's the rustic appeal of their wooden tables, the sleek allure of their metal designs, the rough aesthetics of their industrial style, or the luxurious beauty of bone inlay tables. Customers are not only buying a piece of furniture; they are also buying a carefully and passionately developed design story. A customized approach to each client's demands is ensured by the brand's flexibility in providing both local sourcing for smaller orders and direct factory rates for big purchases.
The persistent pursuit of innovation by FurnitureRoots, however, is what truly sets them apart. Whether made of solid wood or salvaged wood, their wooden tables radiate a classic beauty. Their metal tables are ideal for both indoor and outdoor situations since they are expertly manufactured from steel, brushed steel, and cast iron. Their bone inlay tables, which are created by skilled artisans, are the height of luxury while their industrial design tables evoke the spirit of a bygone period.
With products ranging from the rustic to the regal, FurnitureRoots is more than a manufacturer; it's a brand that promises excellence in design, quality, and unparalleled craftsmanship.
FurnitureRoots – Snapshot
Specialization: Customizable Furniture with a Focus on Coffee Tables
Manufacturing Base: Jodhpur, Rajasthan
Coffee Table Varieties: Wooden, Metal, Industrial Style, Bone Inlay
Philosophy: Merging Traditional Craftsmanship with Global Design Sensibilities
Unique Proposition: Direct Factory Prices and Local Procurement Options.
2. IMAESTRI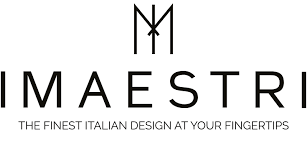 Italy stands out in the world of exquisite furniture because to its "maestri," or master artisans, who have built the fundamental foundations of international indoor design. IMAESTRI was founded in 2013 with the single goal of bridging the gap between international enthusiasts and the elusive maestri of Italy after realizing the treasure trove of Italian workmanship. IMAESTRI is a platform for cultural exchange that was developed out of a love for Italian craftsmanship and a knowledge of how fabulous it is outside of its country of origin.
The Italian accent and coffee tables are the centerpieces of IMAESTRI's carefully picked collection, with each item telling a story of design and workmanship. Their tables are more than merely useful objects; they are pieces of art, sourced from modern Italian furniture masters like Neutra Living, Daytona, and MMairo and created by luminaries like Dror Benshetrit, Luca Scacchetti, and Monica Freitas Geronimi. Each of their tables epitomizes Italian tradition and invention, whether it be the modern charm of their solid wood and metal pieces, the classic elegance of their marble masterpieces, or the avant-garde attraction of their glass options.
Along with their unmatched diversity, the company is also distinguished by their dedication to streamlining the purchasing procedure. Moreover, they utilized contemporary technology focusing on the user experience to develop a platform that is both informative and easy to use. Whether you're outfitting a warm home, a business office, or a luxury hotel, IMAESTRI assures that luxury and excellence are only a click away with anything from distinctive chromed accent tables to vintage walnut coffee tables.
IMAESTRI – Quick Overview
Founded: 2013
Highlight Products: Modern and Traditional Italian Coffee Tables
Materials: Solid Wood, Metal, Marble, Glass
Philosophy: Simplifying access to Italian craftsmanship through a curated online marketplace.
Unique Proposition: Expertly picked selections, simple shopping experience, and global accessibility.
3. Crate and Barrel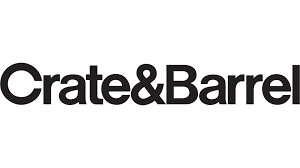 Crate and Barrel is popular in the world of home decor and furniture in United States and Canada. It stands for both conventional beauty and contemporary style. As a member of the Otto Group, Crate and Barrel has expanded its footprint throughout the world. They operate in more than 100 locations throughout nine nations. As a result, they have become a popular destination for those looking for contemporary furniture, home goods, and other decorative items that bring warmth indoor.
Different styles of coffee tables is one of their main items. However, they are not like typical tables. In a living room, they stand out and become the center of attention. Some of them are influenced by styles from the middle of the previous century, while others have a more traditional feel. Each table is elegant and functional, where you can put Magazines, ornaments, and even your tea cup. A living room feels complete and inviting with each table present. These tables complement other pieces of furniture beautifully, too. Whether you own items from the Barrett II collection, the Gather collection, or the Axis line, they go well together. The fundamental concept behind these tables is to enhance the aesthetics of any space they are in.
Yet Crate and Barrel has something even more unique to offer. It's the way they handle their clients. There is more going on when you enter their store than just shopping, which resembles setting out on a design expedition.They also provide online tools that let buyers visualize how certain goods would appear in their homes, helping them making descions. Furthermore, Crate and Barrel maintains contact with its clients by making advantage of social media, providing choices for mobile shopping, and offering design assistance. Every time a client engages with them, it's a special and enjoyable experience.
Crate and Barrel – Overview
Affiliation: Member of the Otto Group
Specialization Offering: Textile, Mid-century Modern to Classic Accent Coffee Tables
Collections: Barrett II, Gather, Axis, and so on
Philosophy: Offering inspired living through high-quality products and exclusive designs
Stores Location: United States and Canada
4. Arper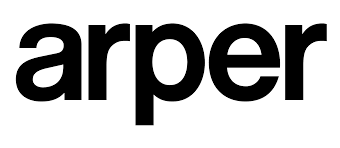 Arper is a monument to flawless craftsmanship and creative vision in the center of Italy, where design and tradition converge. Established in the 1980s by the expert hands of the Feltrin family's leather artisan business, Arper offers a variety of chairs, tables, and other elements that adorn homes, offices, and public areas equally.
Arper's journey is one of growth and wisdom Under the innovative leadership of Luigi Feltrin and his sons Mauro and Claudio, the company, which had its roots in the manufacture of leather chairs for households, immediately realized the enormous potential of the contract market. By the late 1990s, Arper pivoted, transitioning from a B2C model to a B2B approach, emphasizing design that marries style with functionality, devoid of cumbersome technological embellishments. Today, while Arper's offerings cater predominantly to the contract sector, accounting for 80% of its sales, its essence remains unchanged – a commitment to design that speaks, communicates, and resonates.
At the core of Arper's design philosophy is a harmonious blend of form and function. This ethos is evident in their range of coffee tables, which, while not explicitly mentioned in the provided description, can be imagined as epitomizing the brand's focus on color, system flexibility, and a dialogue between aesthetics and utility. These tables, like all Arper creations, are more than just pieces of furniture; they are statements, embodiments of a brand DNA that views design as both action and communication.
Arper – Quick Overview
Specialization: Chairs, Tables, and Furnishings for Community, Work, and Home
Market Focus: Primarily B2B, with 80% sales in the contract sector
Design Philosophy: A seamless blend of form and function, emphasizing color and system flexibility
Unique Proposition: Merging traditional Italian craftsmanship with modern design sensibilities.
Featured shopping Experience: 3D virtual tour to each product.
5. Homemore

HomeMore stands out as an innovator in a time when living quarters are getting smaller, creating furniture that is both practical and transformative. HomeMore, which prides itself on providing "more than the expected," specializes in space-saving options to make even the smallest areas look elegant and useful.
The stunning selection of extensible and foldable coffee tables from HomeMore is the centerpiece of their product line. These tables are made with extreme care from a combination of superior tech cloth, durable sponges, and strong iron frames. Moreover, they are the ideal combination of aesthetic appeal and durability owing to the inclusion of a universal pulley and features such wheeled steel and iron steel legs. What sets HomeMore apart is the customization they offer, allowing patrons to tailor the color and surface materials of their coffee tables, ensuring each piece is as unique as the space it adorns. Their collaboration with giants like Alibaba and Xiaodu, and their association with esteemed clients like Lìfēng and Vienna Hotels, speaks volumes about their industry standing.
But HomeMore's commitment doesn't end at product design. With a dedicated R&D budget, they've fostered significant collaborations, particularly with Shenzhen Nanshan Science and Technology Park, China. Their production process, marked by a 70% mechanization level in electronic products and CNC carving for wooden furniture, ensures every piece is a testament to quality. Rigorous testing, from drop tests to 24-hour aging tests, further cements the reliability of their offerings. Their efficient operations, marked by swift inventory turnover and a dedicated purchasing team, ensure they remain at the forefront of furniture innovation.
With a global footprint, facilitated by expansive warehousing in Europe and the USA, HomeMore is not just a furniture manufacturer; it's a brand that redefines living spaces, one innovative coffee table at a time.
HomeMore – A Glimpse
Specialization: Space-saving Furniture
Materials: Premium Tech Cloth, Resilient Sponges, Durable Iron Frames
Collaborations: Shenzhen Nanshan Science and Technology Park, Alibaba, Xiaodu
R&D Budget: 100-150W
Warehousing: 9000 sqm in Hamburg, Germany; 1650 sqm in Missouri, USA
Philosophy: Offering more than expected in furniture design.
Stocked goods ship within 7 days!
With 9,000 sqm of storage in Hamburg and 1,650 sqm in Missouri, Homemore ensure timely deliveries of our innovative furniture worldwide.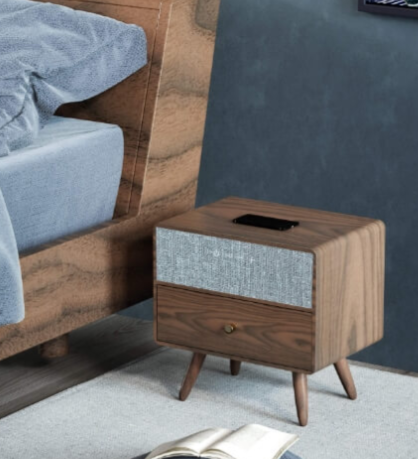 6. RODA

RODA produces Italian-style patio furniture. They want to create a unique outdoor place for you that is luxurious and pleasant, not merely provide you with furnishings.
Outdoor coffee tables are one of their best-selling items. Not merely for usage or for aesthetic purposes, these tables. You feel more a part of nature when you use them. Some tables may be crafted from sturdy teak wood or have hues that make you think of the warm sea. Adding a RODA table is similar to including a precisely sized outdoor work of art. Any outdoor space, either a city balcony or a garden, may seem even better with the help of these tables.
Behind the captivating aesthetics, RODA's dedicated to reliability and excellence. Each item from RODA is designed to withstand the test of time and the weather while aging gracefully, and this is accomplished through a combination of careful research, exquisite finishing, and a discerning choice of durable materials like solid teak, natural stones, stainless steel, and woven belts. The company goes beyond conventional outdoor furniture by providing a feeling, and a sensory journey that is influenced by shifting weather conditions, assuring a special, dynamic connection with the environment.
RODA – Quick Overwiew
Mission: To revolutionize outdoor spaces, blending indoor elegance with outdoor resilience.
Speciality: Outdoor coffee tables with varied finishes and materials
Materials: Solid teak, natural stones, stainless steel, woven belts.
Unique position: A perfect blend of Mediterranean warmth and contemporary design.
7. FIAM Italia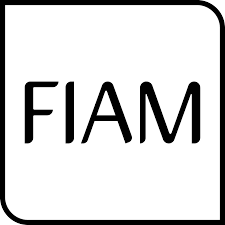 FIAM ITALIA, founded in 1973 by Vittorio Livi, has earned a name for itself in the world of design. It is more than just a brand; it combines the vibrant artistic legacy of Italy with cutting-edge innovation. Curved glass has a lot of untapped potential, and Livi regarded it as the essence of design rather than just an ornament. Each item of FIAM furniture that bears the excellence seal "Made in Italy" today is a monument to this goal.
Each table, mirror, and chair from FIAM is more than a piece of furniture; they are also stories in their own right. It is a combination of world-class designers' inventiveness with flawless Italian craftsmanship. The outcome? You can feel timeless grace and hospitality in their designs as much as observe.
The coffee tables produced by FIAM stand out among their offerings. The gorgeous Italian production philosophy is evident in every table, mirror, console, and chair. Each product from FIAM transcends its basic purpose and becomes a statement of style and substance thanks to the imagination of internationally renowned designers. These items are more than just furniture; they are stories of design that capture moments that defy the whims of time and shifting fashions.
But among this constellation of design marvels, FIAM's coffee tables shine the brightest. These aren't just tables; they're ethereal landscapes crafted from glass. Their sculpted, transparent forms, enriched with a spectrum of colors, embody the essence of FIAM's ethos. Each coffee table is a sensory journey, interacting with its environment, reflecting its nuances, and adding a signature touch that completes the symphony of any living space and home office.
The journey of FIAM ITALIA is a tribute to creativity, enthusiasm, and unique competence, from being housed in some of the most prestigious museums in the world to receiving prizes of the highest standing, such as the Compasso d'Oro Career Award and the Leonardo Italian Quality Award.
FIAM ITALIA – Brief Overview
Year of Establishment: 1973
Core Expertise: Curved Glass Furniture Design
Awards of Distinction: Compasso d'Oro Career Award (2001), Leonardo Italian Quality Award (2016)
8. Zanotta

Zanotta, founded in 1954, is a monument to the excellence of Italian industrial design. Since the 1960s, the brand has been at the forefront of both formal innovation and technological advancement, thanks to the founder's eminently visionary leadership. In addition to furniture, Zanotta's quest is about pushing limits, taking calculated chances, and recognizing successes and this unwavering pursuit of perfection has resulted in the production of 550 classic designs, roughly a fifth of which can be found in the halls of the world's most prestigious museums and institutions.
Among the various goods offered by Zanotta, their coffee tables stand out as excellent examples of both style and use. These tables stand out due to the combination of innovative designs with time-honored customs. Each one is manufactured with careful attention to detail, quality components, and cutting-edge manufacturing techniques. However, they are powerful and durable, in addition to having a good appearance. Each table is put through a series of tests by Zanotta to ensure it is top-notch.
The brand's philosophy has always been innovation and perfection. All of their furniture, not only coffee tables, is made using meticulous design, good materials, and cutting-edge technologies. Zanotta is an expert in furniture design, showing others how to do it through its long history of producing excellent furniture and its aspirations to do so in the future.
Zanotta – Brief Overview
Established: 1954
Specialization: Italian Industrial Design
Notable Creations: 550 designs with 330 pieces showcased in global museums
Commitment: Premium materials, cutting-edge technology, and enduring design
9. Opinion Ciatti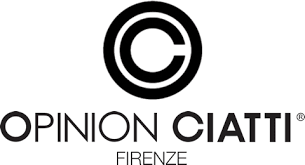 Opinion Ciatti, which was established in the heart of Florence in 1950, is an outstanding example of marvelous design and craftsmanship. This company has passionately made its mark in the world of high-end furniture and accessories over the course of more than seven decades, making sure that every room becomes a tribute to personality and distinctive taste. Opinion Ciatti's designs are not just practical furnishings; they also make artistic statements that brighten up the spaces they are placed in, from cozy homes to busy offices and public spaces.
Similar to how the ideal combination of seasonings can transform a dish into perfection, Ciatti's concept focuses on the desire to spice up environments, ensuring each item in their inventory is made with the intention of resonating with its surroundings.Their celebrated creation, the Original Ptolomeo, exemplifies this ethos perfectly. Not just a bookcase, but an avant-garde piece of art that innovatively celebrates the charm of stacked books, it has deservedly been honored with the prestigious Compasso d'Oro award.
However, shining particularly bright in their collection is the Tab.u series – a symphony of meticulous craftsmanship and modern design. Take the Tab.ulino and Tab.ulone, for instance. These aren't just tables; they're tales of transformation. Beginning as a wooden frame that's enveloped in shimmering aluminium, and then meticulously hand-sculpted to achieve its distinctive crimpled facade. Adorned with mirrored crystal tops, these tables, whether chrome or gold-finished, round or rectangle, not only complement contemporary spaces but also bestow a touch of opulence to more traditional settings. With wheels for effortless movement, they blend functionality with finesse, perfectly capturing the brand's spirit.
Bolstered by a rich family legacy and driven by a fervor for future-centric designs, Opinion Ciatti is more than a brand; it's an enduring symbol of Florentine craftsmanship and global innovation.
Opinion Ciatti – In Focus
Founded: 1950
Location: Florence, Italy
Specialty: Design Furniture & Accessories
Signature Piece: Tab.ulino & Tab.ulone Coffee Tables
Noteworthy Creation: Original Ptolomeo (Compasso d'Oro award-winner)
Philosophy: Personalizing spaces with distinct flair and craftsmanship.
Commitment: Merging tradition with future-forward design.
10. Urban Natural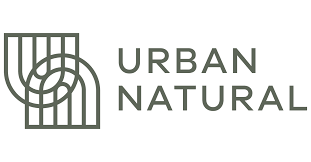 Urban Natural is a unique player in the furniture market, emphasizing sustainability and elegance. They prioritize ethically produced furniture free from harmful chemicals, highlighting their dedication to health and the environment.
Their coffee tables stand out. More than just functional pieces, they're the heart of a living room. Made in the USA, these environmentally friendly tables are crafted from sturdy wood, metal, or glass. Collections like Charleston Forge showcase their commitment to quality and sustainable practices. Paired with other items such as side tables or media stands, they enhance any living space.
Beyond products, Urban Natural's mission is notable. They ensure every piece is crafted by artisans who are paid fairly. They choose sustainable materials, producing durable items that minimize environmental harm. In an age of disposable goods, Urban Natural offers long-lasting furniture, promoting longevity over temporary solutions.
In essence, Urban Natural isn't merely a furniture store. They're pioneers in promoting sustainable living, with each product reflecting this ethos.
Urban Natural – Brief Overview
Philosophy: Sustainable, Heirloom-Quality Furniture
Highlight Offering: Eco-friendly, American-made Coffee Tables
Materials: Hardwood, Metal, Glass
Unique Proposition: Furniture free from harmful chemicals, crafted in the USA
Core Value: A Healthy Home through Sustainable Furniture
Conclusion: Choosing coffee table manufacturers
Similar to picking the ideal coffee bean, selecting the best coffee table manufacturers will determine the flavor of your business. Choosing the appropriate manufacturers is crucial in the world of coffee tables and stools. Did you know that in 2022, the best 5% of producers created tables that outlasted everyone else by a factor of three? For firms, this translates to long-term cost savings. Also, the best producers use 20% more recycled materials, which is beneficial to the environment. So it makes sense to choose reputable furniture makers if you want decent value and care about the environment.
Therefore, if you're in the business of seeking the best, the list above is your gold mine, ensuring that your clients get to enjoy their morning coffee at a table that is nothing less than ideal!