Experiencing the raw beauty of nature often requires an immersive, uninterrupted interaction with the wild outdoors. Comfort, convenience, and portability play key roles in sustaining this immersion. Of all the vital camping gear available, lightweight camping chairs stand out by providing sitting comfort without burdening your pack. It's not just about comfort; the weight of your camping chair is crucial as it impacts your overall camping experience—your mobility, stamina, and convenience.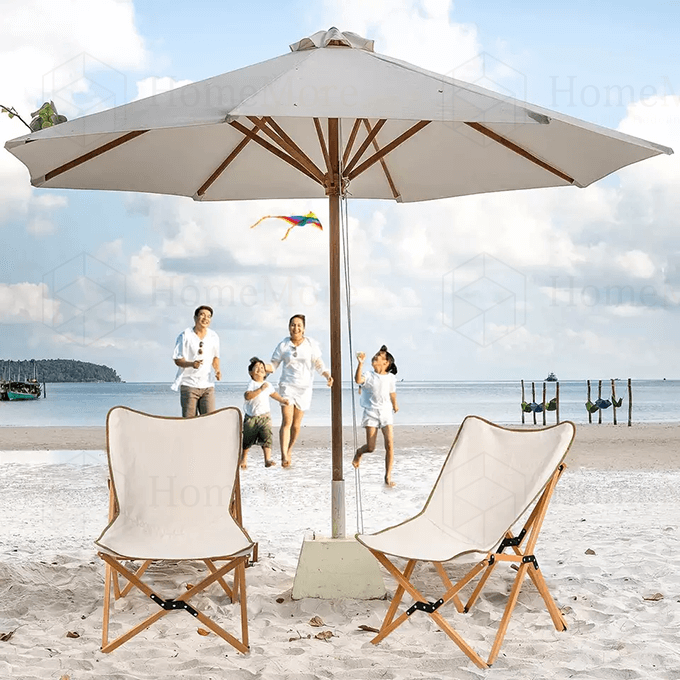 Criteria for Identifying Top Lightweight Chairs for Campers
When it comes to identifying the top lightweight chairs for campers, several attributes should be considered. Weight is undoubtedly chief among them, ideally falling below two pounds. The style and design of a chair are also important, as it needs to be both compact and comfortable. Durability is another crucial factor, as the best chairs need to withstand varying outdoor conditions. Finally, price and aesthetic appeal contribute to defining a top lightweight camping chair. Accurate reviews and endorsement by seasoned campers can further validate your pick.
Benefits of Light Chairs: More Than Just Easy Transport
Light camping chairs offer several advantages beyond the obvious ease of transport. Their compact size makes them suitable for camping in areas with limited space. They're also quicker to dry after exposure to rain, unlike their heavier counterparts. There's a distinct ecological advantage too as lightweight models generally use less material, making them a more sustainable choice.
Materials Breakdown: Light Yet Durable Options for Camping Chairs
High-quality, durable materials are key in the best lightweight camping chairs. Typically, the frame is made of aluminum—a material that balances strength with lightness. Meanwhile, the seat is typically designed from robust fabrics like ripstop nylon, polyester, or mesh. These materials are renowned for their durability, ability to dry quickly, and lightweight nature, perfect for creating a chair that's built to last through countless outdoor adventures.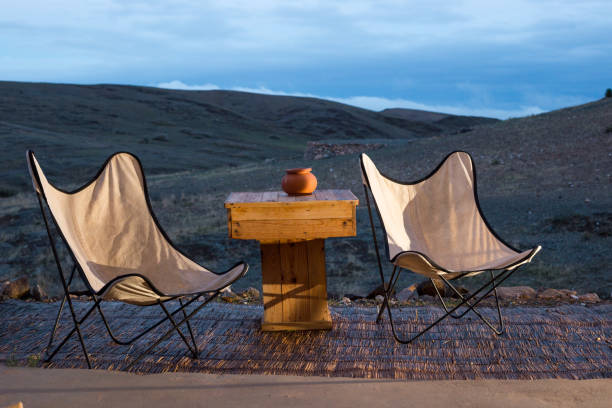 Design Essentials for Creating an Ideal Compact Portable Seat
Design-wise, several factors make up the ideal lightweight camping chair. Flexibility and simplicity for setting up without extra tools come first. A compact design that fits easily in a backpack is an added advantage, so look for models that fold down small. Additionally, features like a carry bag and built-in cup holders enhance the overall user experience. Comfort factors like ergonomics and decent back support should be considered alongside weight.
Considering Weight Capacity in Compact Chairs
Though they are lightweight, these chairs need to have a considerable weight capacity. Accredited manufacturers often specify chair weight limits, which usually range from 200 to 350 pounds. It's prudent to match the set weight limit with the user's weight to avoid mishaps or future inconveniences.
Choosing Between Padded and Unpadded Light Chairs
When it comes to choosing between padded and unpadded light chairs, the decision is largely dependent on personal comfort and the chair's intended use. Padded chairs offer extra comfort but can be slighter heavier and may take longer to dry. Unpadded chairs, on the other hand, are usually lighter, compact, and dry more quickly. Analyze your comfort needs and compare them with the implications of additional weight before making a decision.
Foldability – A Key Feature in Top Light Camping Seats
Foldability dramatically enhances the portability of lightweight camping chairs. A highly foldable chair allows for more compact stowage, making it an ideal companion for backpackers and hikers. Not only does it save space, but it also reduces the discomfort associated with carrying large volumes of camping gear.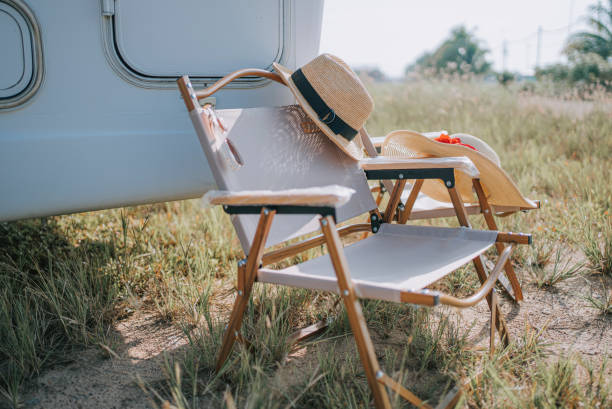 Understanding the Charm of Inflatable Compact Chairs
Inflatable chairs offer a different style of compact and lightweight seating solutions for campers. These chairs are increasingly charming due to their weight, ease of transport, and the absolute comfort they provide. The only downside may be the time spent inflating them, but many models come with rapid inflation mechanisms to counter this.
Preserving Your Light Chair: Maintenance Tips
Preserving your lightweight camping chair extends its life, giving you more value for money. Be sure to clean the chair regularly, ensuring it's dry before storing it. If the chair has removable fabric, gentle machine washing can be ideal. For frames, a damp cloth often suffices. Always store the chair in a dry place to prevent any form of dampness.
Conclusion: Embrace Nature Comfortably with Your Ideal Light Chair
The pleasure you derive from any camping experience can be significantly amplified by choosing the right lightweight camping chair. The perfect chair is not just about lightness, but also durability, comfort, and usability. With a plethora of options available in the market, consider the discussed factors to guide you in identifying the perfect chair to match your needs. Embrace nature comfortably in style, without compromising on comfort or adding extra baggage during your camping experience. The ideal lightweight chair is your ticket to get closer to nature in profound comfort.