Starting a furniture business can be a rewarding and profitable venture, with the global furniture market size reaching over $545.78 billion in 2020 and a CAGR of 5.5% from 2021 to 2027. If you have a passion for designing homes, working with the public, and building a profitable business, then a furniture store business might be the right choice for you. In this comprehensive guide, we will cover the essential steps for furniture business, from market analysis to best practices for running a successful operation.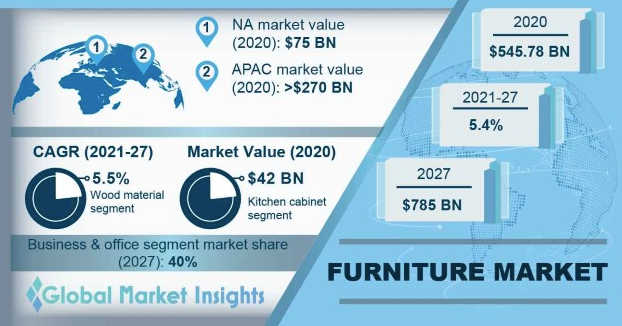 Market Analysis: Identifying Your Niche Market
Before diving into how to start furniture business, it's crucial to understand the current market and trends. The furniture industry is driven by various factors such as an increase in disposable income, growth of the real estate and hotel industry, and demand for high-end and luxury furniture from specific segments of consumers. Additionally, there is a growing trend for multifunctional furniture that provides extra storage and space-saving solutions.
Identifying Your Niche
To stand out in the competitive furniture sales, it's essential to identify your niche and focus on a specific target market. Some niche options to consider for your own furniture store business include:
Residential furniture
Commercial furniture
Eco-friendly or sustainable furniture
Home & office furniture
Outdoor furniture
Custom-made furniture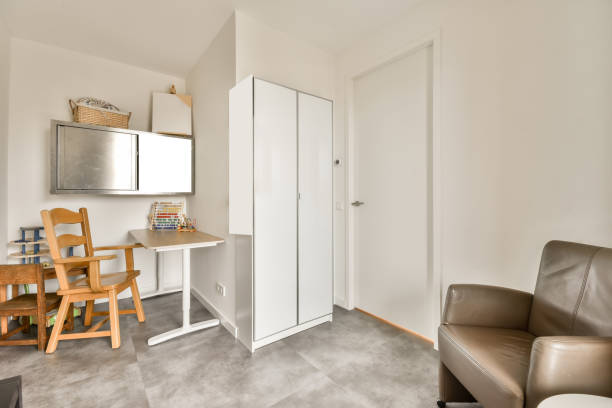 Defining Your Target Market
Once you have identified your niche, you need to define your target market. Consider factors such as demographics, physical location, and buying preferences. For example, if you are one of the office furniture retailers, your target market might be some commuters who prioritize office health.
Conducting Market Research
Perform market research to assess the needs of your target market and identify any gaps in the current offerings. This can help you determine the right pricing model, product range, and marketing strategy to attract your target customers. Additionally, researching your competitors can provide valuable insights into their strengths, weaknesses, and unique selling propositions.
Looking at how people are buying furniture these days, we're noticing something really interesting. Furniture shopping and furniture store business are moving online in a big way. Customers today are younger and more diverse. They want smart, space-saving options. So furniture retailers need to focus on two things for a successful furniture store:
Innovative space-saving furniture like fold-up beds and nesting tables in your furniture stores and sell furniture online for local market.
Smart home furniture like power recliners, app-controlled lighting and voice-activated devices.
To keep up with the market, skilled furniture designer should make high-tech, space-saving products a priority. Those kinds of options will attract today's connected home shoppers.
| | | |
| --- | --- | --- |
| Statistics | Percentage | Source |
| Transactional Searches in Furniture Store Business Online | 62.3% | Searchmetrics |
| YoY Increase in Consumer Spending | 81% | Comscore Digital Commerce Measurement |
| Millennials Furniture Store Online Purchases | 58% | Furniture Today |
| Gen X Furniture Store Purchases Online | 49% | Furniture Today |
| Baby Boomers Furniture Store Purchases Online | 37% | Furniture Today |
Developing Your Furniture Business Plan
A solid business plan is the foundation of any successful venture. It serves as a roadmap for your own furniture business, outlining your objectives(annual sales), strategies, and financial projections. Here are the key components of a comprehensive furniture store business plan for your new business:
Executive summary
Business name
Business overview
Products and services
Market analysis
Competitive analysis
Sales and marketing
Management team
Operations plan
Financial plan
Appendix
Funding Your Furniture Business: Loans, Investors, and Grants
Securing funding is a crucial step in starting a furniture business expecially for a small business and new business. There are several options for raising capital according to your business credit and personal assets, including:
Bank loans
SBA-guaranteed loans
Government grants
Friends and family
Crowdfunding
Personal savings or assets
Research each option to determine the best fit for your startup costs, business needs and financial situation. Additionally, consider creating a detailed financial plan to help potential investors and lenders understand the business credit, viability and growth potential of your furniture business.
Registering Your Furniture Business: Legal and Tax Considerations
As a business owner, registering your furniture business is necessary to operate legally and pay income taxes. The first step is to choose a business structure, such as a sole proprietorship, partnership, limited liability company (LLC), or corporation. Each structure has its pros and cons, affecting taxes, personal liability, and business registration requirements.
Once you have selected your business structure, you will need to register your business name and obtain an Employer Identification Number (EIN) for tax purposes or a federal tax identification number. Additionally, you may need to buy business insurance and obtain various permits and licenses at the federal, state, and local levels, depending on your location and the type of furniture you sell.
Finding the Right Furniture Manufacturers Make Your Business Successful
Establishing relationships with the most reliable furniture factories than other furniture manufacturers is crucial for the success of your furniture store business. Look for suppliers who offer custom design furniture business and high-quality products at competitive prices and have a reputation for excellent customer service. Additionally, consider suppliers who has own furniture manufacturing business and can provide eco-friendly or sustainable materials if that aligns with your business's values.
When selecting furniture making business owners, consider factors such as product range, price, delivery times, and payment terms. It's also essential to negotiate contracts and establish clear communication channels to ensure a smooth working relationship.
| | |
| --- | --- |
| Considerations | Description |
| Product Range | Evaluate the variety and quality of products offered |
| Pricing and Delivery Times | Assess the supplier's pricing competitiveness and delivery efficiency |
| Payment Handling | Determine how the supplier handles payment methods and terms |
| Quality and Pricing | Look for suppliers that offer high-quality products at competitive prices |
| Customer Service | Consider suppliers with a reputation for excellent customer service |
| Eco-friendly Materials | If environmental sustainability is important, prioritize suppliers that use eco-friendly materials |
And there is no doubt that Homemore is your best choice for space-saving and smart furniture manufacturers. The reasons are as follow,
8 years of experience in furniture manufacturing business
Invested $150M+ in R&D.
Partnered with Alibaba®, Baidu® and Shenzhen Tech Park.
Selling furniture to Lavande® Hotel and Vienna® Hotel for years.
For any owner looking to source innovative space-saving or smart home furniture making business owner, Homemore would be the perfect match to start a furniture business. We have the experience, resources and connections to develop cutting-edge products for furniture sellers.
How to Start a Furniture Store and Online Furniture Business
Your own furniture store and online business are the primary touchpoints for your customers. Whether you decide open a physical store(brick and mortar store), an online store, own website, or all of them, it's essential to create an attractive and user-friendly shopping experience.
For a successful furniture store in retail industry, look for a business location with high foot traffic and ample space to display your furniture design. Invest in visual merchandising and store layout to create an inviting atmosphere for commercial customers.
For an online store or online sales, choose a user-friendly eCommerce platform such as Magento, WordPress, Wix, or Shopify. Ensure your website is visually appealing, easy to navigate and sell online, and optimized for search engines to drive traffic and increase sales.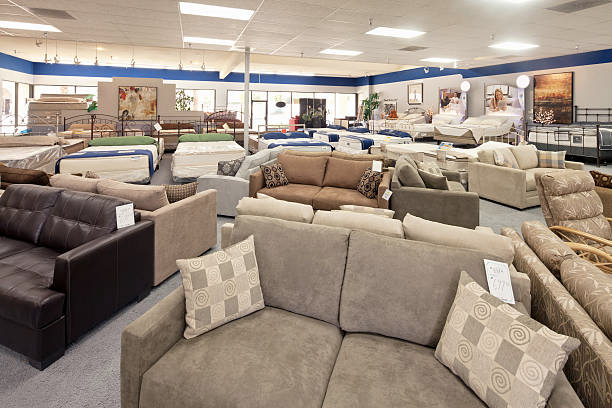 Launching Your Furniture Marketing Campaign With Good Business Skills
Promoting your furniture business is essential to attract customers and build brand awareness. Some marketing strategies to consider for a broader market include:
Social media accounts business advisor or marketing team on platforms such as Facebook, Instagram, and Pinterest
Search engine optimization (SEO) to improve the visibility in search results of your business website
High quality website with content marketing through blog posts, videos, and infographics
Email marketing to engage with your customer base and promote special offers
Local advertising through print materials, billboards, or radio spots
Floor sales team for your furniture stores
Remember to track the performance of your marketing campaigns and adjust your strategies as needed to maximize your return on investment.
Fulfilling Orders and Providing Superior Customer Service
Providing excellent customer service is paramount for any successful business. Ensure your staff is trained in product knowledge, sales techniques, and problem-solving to assist customers in finding the perfect furniture for their needs.
Additionally, develop efficient systems for order fulfillment, including inventory management, order processing, and delivery. Consider offering services such as walk in customers, customizations, and assembly to enhance the customer experience and encourage repeat business.
Growing Your Furniture Business: Diversification and Expansion Strategies
As your furniture business grows, consider diversifying your product offerings and expanding into new markets. This may involve adding new furniture styles, materials, or targeting different customer segments.
Additionally, explore opportunities for expansion, such as opening additional furniture store physical locations, partnering with other businesses, or franchising your brand. Keep an eye on industry trends and consumer preferences to stay ahead of the competition and continue growing your business.
Best Practices for Running a Successful Furniture Business
To ensure the long-term success of your furniture business, consider the following best practices:
Continuously improve your product offerings and stay up-to-date with furniture industry trends
Invest in employee training and development to maintain a knowledgeable and motivated workforce
Implement efficient inventory management systems to minimize stockouts and overstocks
Monitor your competitors and adjust your marketing strategies to stay ahead
Offer exceptional customer service to encourage repeat business and positive word-of-mouth
Regularly review your financial performance and make adjustments to improve profitability
Conclusion
Now is the time to get started with your own furniture business! Follow our guide and turn your passion for furniture into a thriving company. Start today and build a business that provides furniture your customers really want. Don't miss out on the opportunity to make it big in this growing industry. Take action now and create your own success story!
When it comes to high-quality, innovative and eco-friendly furniture, Homemore is the ideal partner. With years of experience, cutting-edge products, and partnerships with major players, Homemore checks all the boxes. Team up with Homemore to offer space-saving, smart furniture that today's connected home shoppers are looking for. Choose Homemore and stand out from the crowd.
This is your moment to follow your dreams of running a successful furniture business. Get going now and use our advice to build something great. Find a partner like Homemore who shares your vision for the future of furniture. Together, we can provide the kind of forward-thinking products that will set you apart. What are you waiting for? Start today and create the furniture company you've always wanted! With determination and the right partners, you can make it big.