In today's fast-paced world, living spaces are becoming smaller, and the need for space-saving furniture is becoming more apparent. Space saving furniture, also known as folding or multifunctional furniture. With high population density in cities and increasing urbanization, there is a rising demand for furniture that is versatile, space-saving, and easy to store. In this article, we will explore the top 10 space-saving furniture ideas that can help you make the most of your small living room.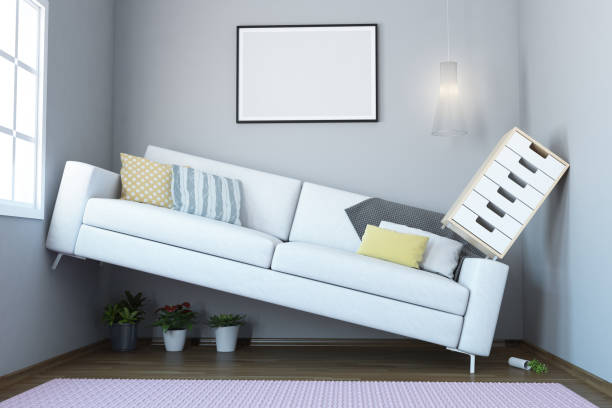 Why Space-Saving Furniture is a Must-Have in Small Home
Small space living can be a challenge when it comes to decorating and organizing. Traditional furniture can take up a significant amount of space, making the small room feel cramped and cluttered. Space-saving furniture offers a solution to this problem by providing functional and stylish options that can help you maximize your space while maintaining a comfortable living room.
Overview of The Benefits of Space-Saving Furniture
They offer numerous benefits for small spaces, including:
Efficient use of space: Space-saving furniture is designed to utilize the available space in your house effectively, allowing you to make the most of your small living room.
Increased functionality: Many space-saving furniture pieces offer multiple functions, such as extra storage space or extra seating, providing added convenience and functionality to your small home.
Improved organization: Space-saving furniture can help you keep your small home organized by providing extra storage space options and reducing clutter.
Enhanced style: Modern furniture with space saving solutions is available in a wide range of styles and designs, allowing you to find the perfect pieces to complement your décor.
Cost-effective: Investing in multifunctional furniture can save you money in the long run by reducing the need for additional furniture or storage solutions.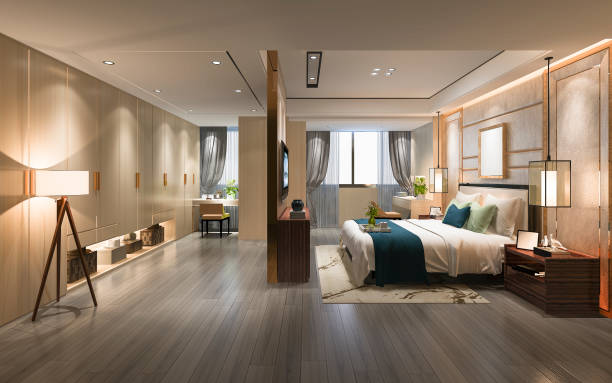 Market Analysis: Future Outlook for Folding Furniture Market
The market for folding furniture is poised for strong growth over the coming years. According to Research and Markets, the folding furniture market is expected to grow from 7.2 billion in 2022 to 13.88 billion in 2030, representing a CAGR of 8.55%.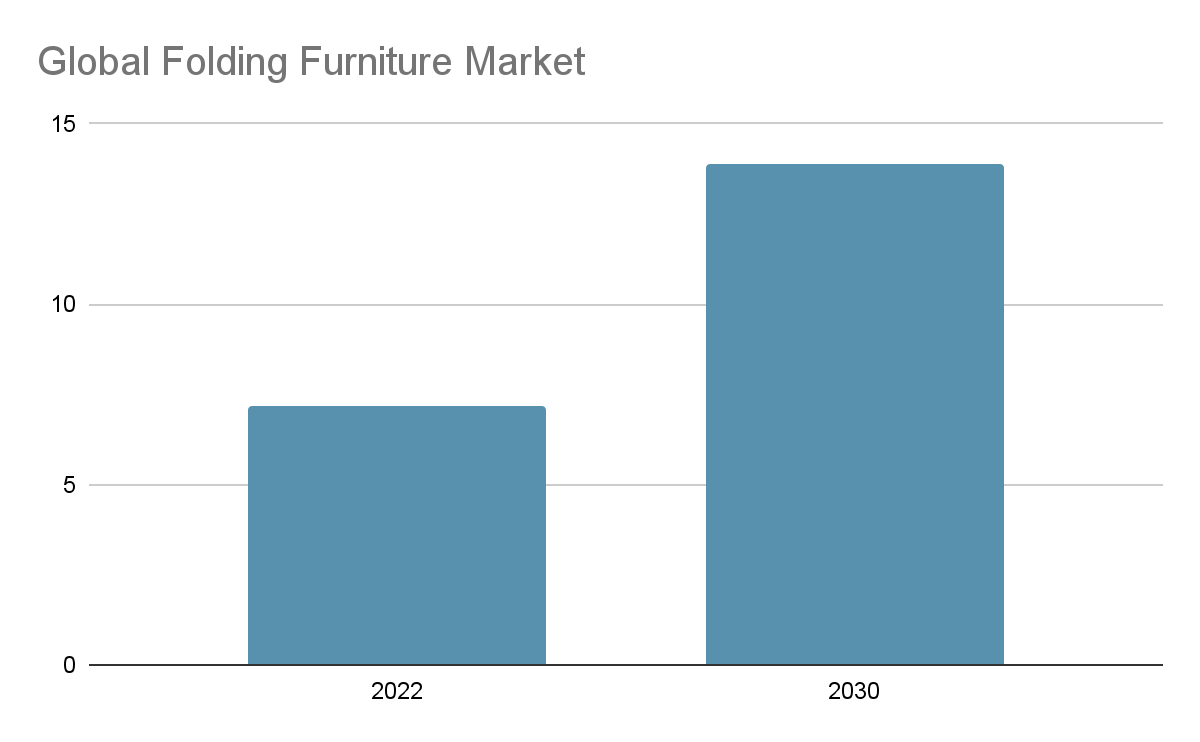 *Data from: RESEARCH AND MARKETS
The Key Drivers of This Growth Include:
• Rising demand for compact and multifunctional furniture in small apartments. As cities become more dense and living spaces shrink, space saving solutions are increasingly needed.
• Growing interest in modular and flexible furniture. Transformable furniture that can serve multiple purposes is appealing to those with small space.
• Increase in online shopping. E-commerce makes it easier for people to discover and purchase a variety of space saving furniture options. (Would Like to Start A Furniture Business? Contact Homemore for Business Guides)
• Demand in commercial spaces. Folding and compact furniture are also useful for small offices, hotels, classrooms, and other commercial areas.
While the market shows a lot of promise, companies will need to continue innovating new space efficient furniture designs and targeting their offerings to specific customer niches in order to fully capitalize on these opportunities. With the right strategy and high-quality multifunctional products, companies in this market can achieve substantial growth and success.
Opportunities for Business:
• Innovating new multifunctional furniture designs
• Targeting specific niches like studio apartments, tiny homes, etc.
• Providing customized solutions for unique spaces
• Expanding into commercial spaces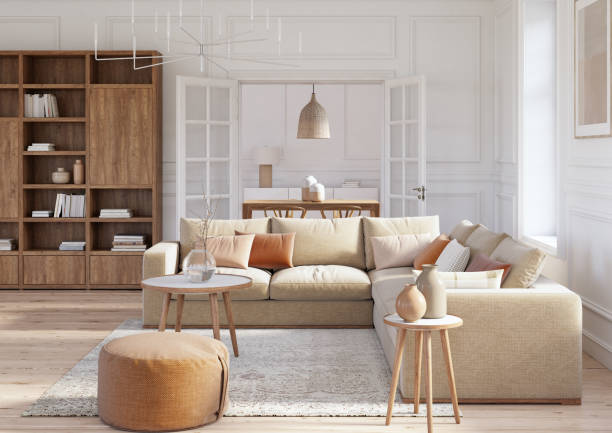 Trends in Space-Saving Furniture You Need to Know About
There are several trends in space-saving furniture that you should be aware of:
Multifunctional furniture
Many of the best space-saving furniture pieces serve multiple purposes, such as a comfortable bed with built-in storage or a desk with shelves. This allows you to get more use out of a single piece of furniture, maximizing your room and reducing clutter.
Convertible furnitureConvertible furniture can easily be transformed from one function to another, such as a sofa that converts into a murphy bed or a coffee table that expands for additional seating. This type of furniture is perfect for small spaces, as it provides flexibility and versatility.
Minimalist design
Minimalist designs are becoming increasingly popular in space-saving furniture, with sleek lines and simple aesthetics that help make small spaces feel more open and spacious.
Eco-friendly materialsAs the focus on sustainability and environmental responsibility grows, many space-saving furniture manufacturers are utilizing eco-friendly materials in their designs, such as responsibly sourced wood or recycled materials.
Top 10 Must-Have Space-Saving Furniture for Small Homes
Convertible Sofa – A Game-Changer for Small Spaces
The Convertible sofa offers a perfect solution for small living spaces, providing comfortable seating during the day and transforming into a bed for you to sleep at night. This multifunctional furniture piece is ideal for small apartments or homes where space is at a premium. Available in various styles and materials, a convertible sofa can easily blend with your existing décor and provide a stylish and practical solution to your space-saving needs.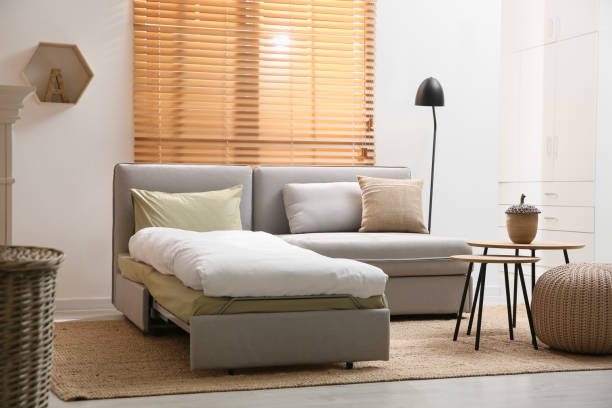 Murphy Bed – The Ultimate Space-Saving Solution
Murphy beds, also known as wall beds, are an excellent space-saving solution for small bedrooms. These beds can be folded up into a wall bed or cabinet when not in use, freeing up more space. Murphy beds are available in various sizes and designs, allowing you to find the perfect option for your apartment and style preferences.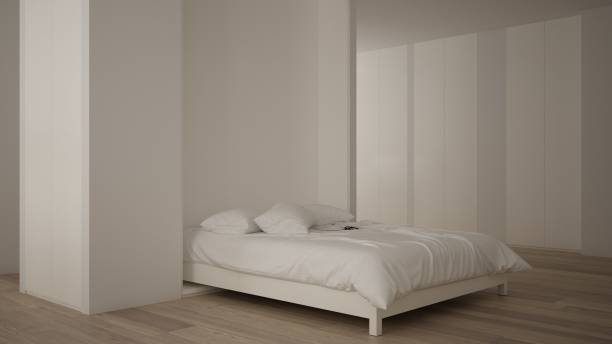 Storage Ottoman – The Latest in Space-Saving Furniture Design
Storage ottomans are a versatile and stylish addition to any small space. These functional pieces of furniture can be used as seating, storage, or even as a coffee table. With various designs and materials available, storage ottomans can easily complement your existing décor while providing extra counter space for your home.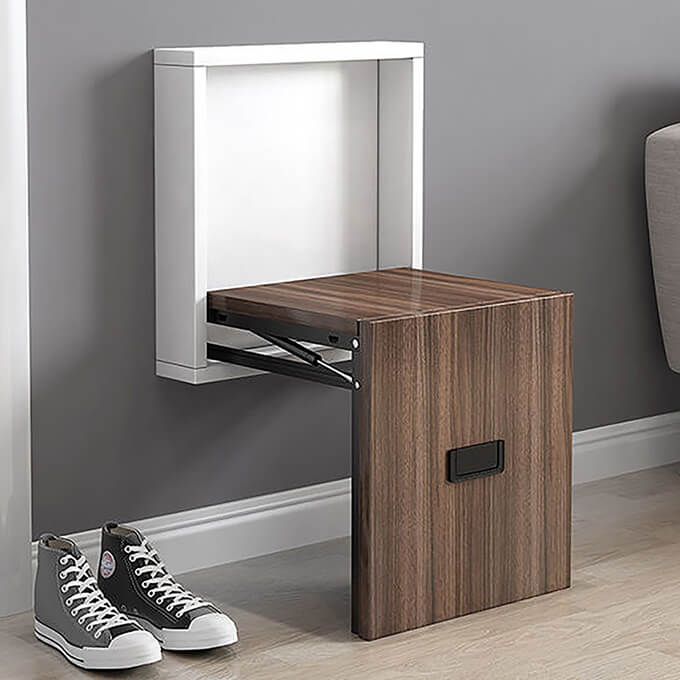 Wall Mounted Desk – The Perfect Fit for Small Home Office
A wall-mounted desk is an ideal solution for those in need of a workspace in small living quarters. The desk is mounted directly to the wall, freeing up valuable floor space and creating a sleek, minimalist look. Wall-mounted desks are available in various styles and designs, ensuring that you can find the perfect option for your home office needs.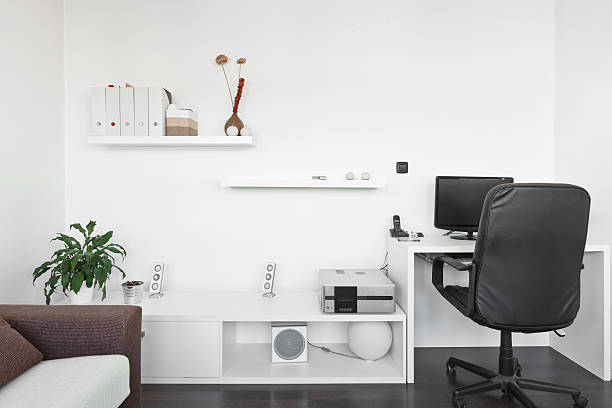 Fold-Out Dining Table – The Ideal Solution for Small Dining Rooms
Fold-out dining table is a practical and stylish solution for small dining rooms or apartments. The table can be easily folded away when not in use, providing extra space for other activities. Available in various styles and materials, the fold-out dining table can seamlessly blend with your existing décor while offering a practical solution for your dining needs.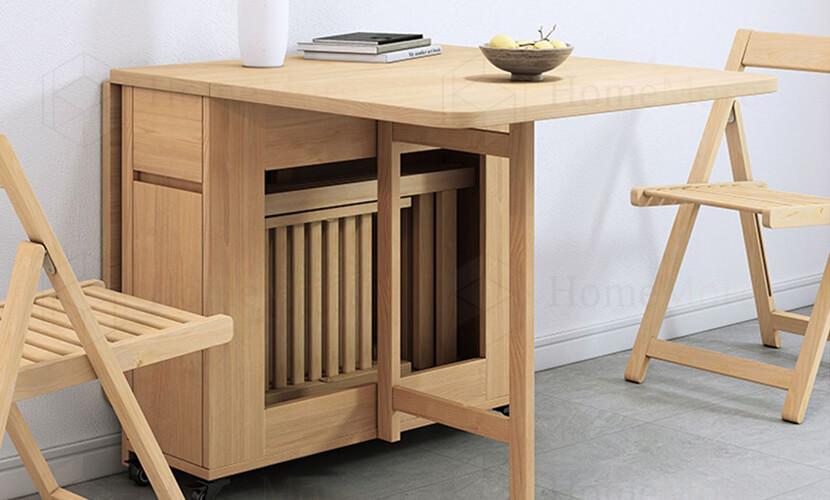 Nesting Table – Perfect for Small Living Room and Bedroom
Nesting tables are a set of two or more tables that can be stacked together to save space when not in use. These versatile tables can be used as side tables, coffee tables, or even nightstands, providing additional surface space in small living rooms or bedrooms. With various styles and materials available, nesting tables can easily complement your existing décor while providing a space-saving solution for your home.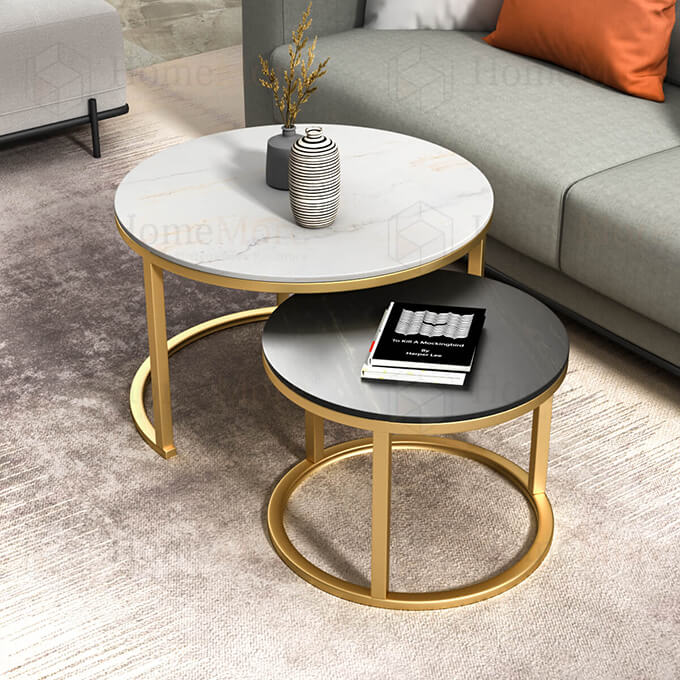 Floating Shelve – The Best Way to Organize Small Spaces
Floating shelves are a stylish and practical solution for organizing small spaces. These shelves can be mounted directly to the wall, providing additional storage options without taking up valuable floor space. Available in various styles and materials, floating shelves can be used to display decorative items, store books, or organize bedroom necessities.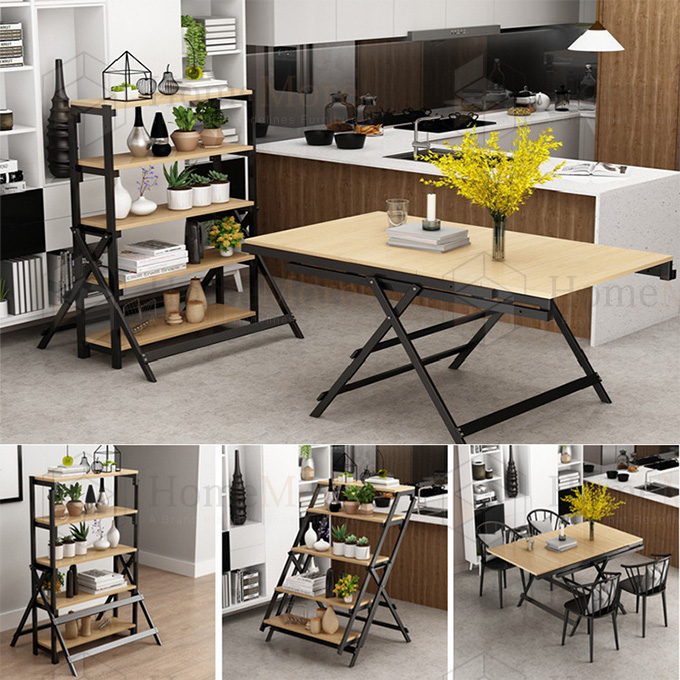 Loft/Bunk Bed – Maximizing Space in Kids' Bedrooms
Loft and bunk beds are perfect for maximizing space in kids' bedrooms. These beds offer a sleeping area on an elevated platform, freeing up valuable floor space for additional furniture, storage, or play areas. Loft beds can also be customized with built-in desks or shelves, providing additional functionality for your child's bedroom.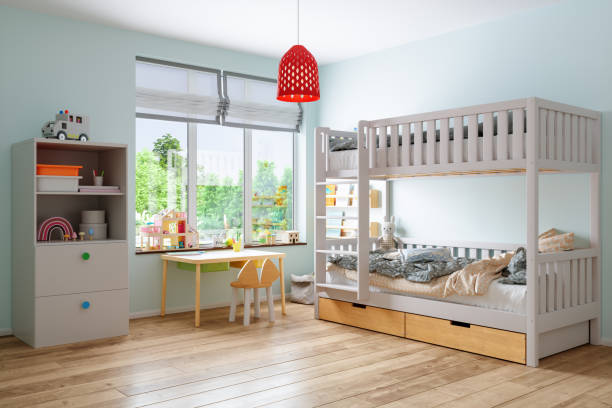 Modular/Collapsible Furniture – The Latest in Flexible Design
Modular and collapsible furniture is designed to be easily assembled, disassembled, or reconfigured to suit your specific needs. This type of furniture is perfect for small spaces, as it provides flexibility and versatility in your living environment. From modular shelving systems to collapsible tables, this type of furniture can help you maximize your space while offering a stylish and functional solution for your home.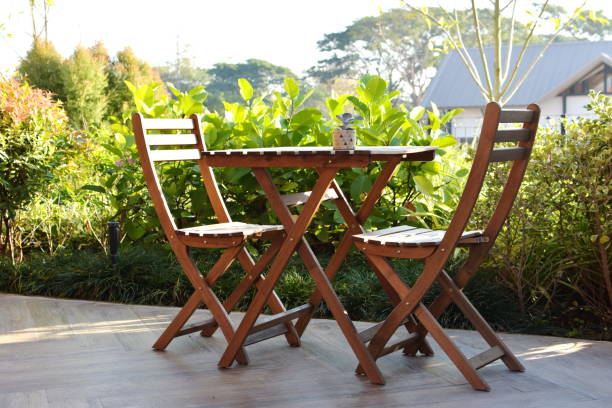 Shoe Cabinets – Ideal for Small Hallways And Entryways
Free your floor space and keep your shoes organized yet accessible with the Space Saving Shoe Cabinet. This compact cabinet makes it easy to declutter your entryway or closet while maximizing your vertical space. Your shoes stay protected and hidden behind closed doors but can be retrieved easily whenever needed. For those with larger shoe collections or limited wall space, multiple sets of the space saving shoe cabinet can be mounted together to provide extra shelves for up to 40 or even 60 pairs of shoes.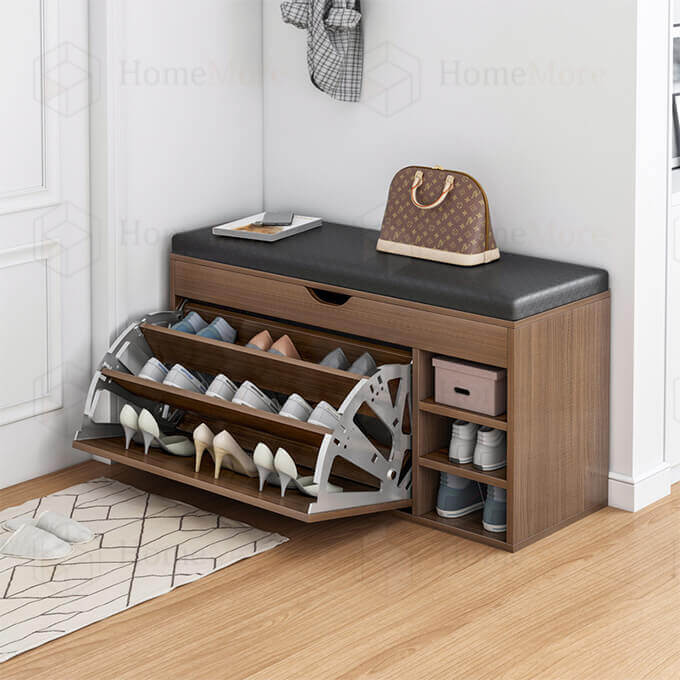 Tips for Selecting The Best Space-Saving Furniture for Your Home
When choosing space-saving furniture for your home, consider the following tips:
Evaluate your needs: Determine your specific space requirements and the functionality you require from your furniture.
Consider the size of the room: Measure your space to ensure that the furniture you choose will fit comfortably and not overwhelm the room.
Choose versatile pieces: Opt for multifunctional furniture that can serve multiple purposes, such as a bed with built-in storage or a desk with shelves.
Select furniture that complements your decor: Ensure that the space-saving furniture you choose matches your existing decor and enhances the overall aesthetic of your home.
Conclusion:
In conclusion, space-saving furniture provides an ideal solution for small living spaces by allowing you to maximize your available space in a stylish and functional way. With the rising demand for compact living and decreasing home sizes, space-saving furniture has become a must-have for many homeowners.
As discussed in this article, there are many benefits to using space-saving furniture, including more efficient use of space, increased functionality, improved organization, and cost-effectiveness. The market for space-saving and folding furniture is projected to experience strong growth over the coming years, driven by factors such as demand for multifunctional furniture, interest in modular designs, increasing online shopping, and commercial use.