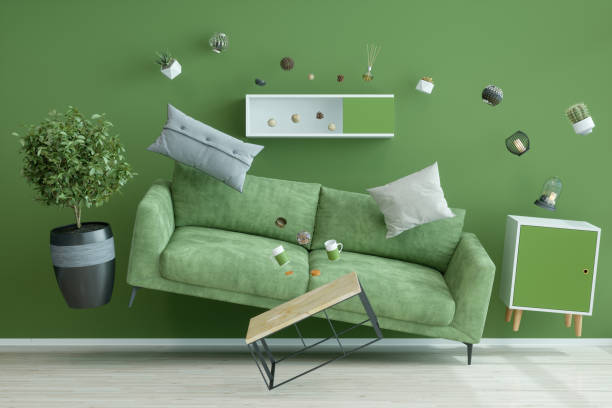 Introduction – An Overview of China's Furniture Industry
Welcome to the world of Chinese furniture, where innovation meets tradition, and quality embraces affordability. From the cozy corner of a living room to the bustling hub of an office, Chinese furniture has graced spaces worldwide. Bedroom sets, dining tables, soft beds, office chairs, kitchen cabinets – you name it, and you'll find it here.
But what's the secret sauce behind China's thriving furniture industry? Why should you consider these China furniture manufacturers for your furniture needs? Let's just say, it's not just the top-notch quality and competitive pricing that set them apart. It's their unique ability to blend Asian craftsmanship with global design trends, a knack for eco-friendly practices, and a deep understanding of customer preferences.
Learn from Daxue Consulting, the world's furniture market's revenue is estimated to reach US$770 billion in 2023 and grow at an annual rate of 5.31% (CAGR 2023-2027). The United States is expected to generate the most revenue in the furniture market, taking over 32.84% of the share or US$252.9 billion in 2023. In the same year, living room furniture is predicted to hold the largest market volume with US$227.7 billion or 29.57% of the revenue.
In 2023, China's furniture industry is expected to generate around US$95.73 billion, or 12.43% of the global revenue, and grow at a CAGR of 11.20% to US$146.6 billion in 2027. Similar to the global market, the living room sector is responsible for the most revenue creation in the industry.
How China Became a Global Leader in Furniture Manufacturing
China's journey toward becoming a global leader in furniture manufacturing is a tale of transformative shifts and evolving trends. Prior to the 1990s, furniture production in China was primarily carried out by local, small businesses with limited scale and technology. The process was labor-intensive, resulting in long production cycles and constrained sales areas.
However, the 1990s witnessed a significant shift as finished furniture gained popularity and production transitioned to large-scale operations. With the introduction of advanced manufacturing techniques, the industry experienced increased efficiency and expanded production bases across multiple locations. While this new era of mass production brought its advantages, the industry initially struggled with generic designs and limited innovation.
The turn of the millennium saw the rise of custom furniture as a popular trend in China. Utilizing modern information technology and flexible production techniques, manufacturers began catering to individual customer preferences. This surge in customized furniture paralleled the growing demand for personalized products in the market.
In recent years, the concept of smart homes has gained prominence in China. As more households embrace the integration of technology into their living spaces, there has been a corresponding rise in the demand for smart furniture. This demand-driven push towards intelligent and interconnected furniture reflects the industry's commitment to adapt to emerging trends.
Through these transformative phases, China has become the largest manufacturer and largest exporter of furniture in the world. With its ability to scale production, adapt to changing preferences, and embrace technological advancements, China has firmly established itself as a global leader in the furniture manufacturing industry.
Why Source Furniture from China: Key Benefits
Why are people from Hong Kong to the United States drawn to Chinese furniture like bees to honey? The answer is quite straightforward:
Wide variety: China offers a vast selection of furniture options, ranging from traditional to modern designs, ensuring there is something to suit every taste and style.
Competitive pricing: Chinese furniture manufacturers often provide competitive pricing, making it an attractive option for cost-conscious buyers.
High-quality craftsmanship: China has a long-standing reputation for quality manufacturing, with many furniture manufacturers providing excellent craftsmanship and attention to detail.
Global influence: Chinese furniture manufacturers stay updated with global design trends, incorporating influences from around the world, resulting in furniture that is both on-trend and stylish.
Customization options: Many Chinese manufacturers offer customization services, allowing customers to tailor furniture to their specific requirements, ensuring a personalized touch.
Sustainable practices: With an increasing focus on eco-friendliness, many Chinese furniture manufacturers prioritize sustainability, utilizing environmentally friendly materials and production processes.
Reliability and scalability: China's furniture industry boasts large-scale production capabilities and efficient supply chains, allowing for reliable and timely delivery of furniture orders.
Access to expertise: China has a thriving furniture manufacturing ecosystem, providing access to experienced professionals, designers, and technicians with a deep understanding of the industry.
Global trade integration: China's involvement in global trade networks makes it easy to import and export furniture, facilitating seamless international transactions.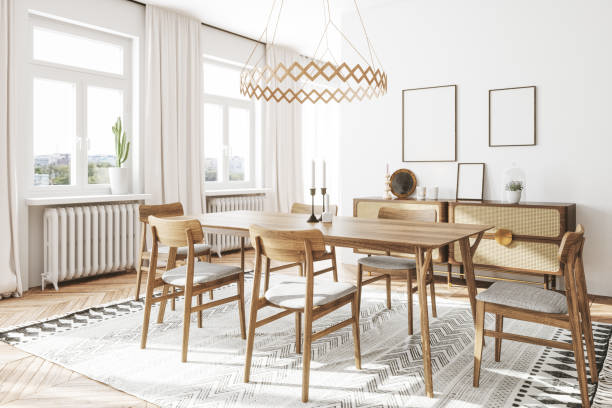 The Influential Contribution of China's Furniture Manufacturers to Global Trade
China's influence on the global furniture trade cannot be understated. Playing a dominant role in both the manufacturing and exporting sectors, China has firmly established itself as a global furniture powerhouse.
Manufacturing Prowess: Chinese furniture manufacturers have created a worldwide reputation for offering a diverse range of high-quality products. With an inherent ability to match the pace of changing trends and seamlessly integrate advanced technologies into manufacturing processes, China caters to an extensive spectrum of style preferences and functional requirements. This manufacturing prowess enables the broadening of trade relations globally.
Export Dominance: China's prominence in the international furniture market extends to its significant export volumes. It holds the position as one of the largest furniture exporters worldwide, contributing significantly to the global upholstered furniture output. This not only benefits the Chinese economy but also extends the reach of Chinese designs and styles to an international audience.
Affordability and Quality: Chinese furniture manufacturers have mastered the delicate balance between affordability and quality, making products more accessible to a wider market. This combination has facilitated its global acceptance, attracting international buyers seeking cost-effective yet durable and fashionable furniture.
Adaptability and Innovation: China's ability to evolve and adapt its production line with global trends and growth sectors, like smart furniture, positions them at the forefront of global trade.
Mass Production Capabilities: China's commitment to large-scale production capabilities ensures reliability and the fulfillment of substantial orders, contributing to their cost-competitiveness and enhancing their position in the global market.
Eco-friendly practices: By adopting environmentally friendly manufacturing practices, Chinese furniture manufacturers are responding positively to global sustainability demands, further strengthening their international standing.
In sum, the impactful role of Chinese furniture manufacturers in global trade is built on their ability to offer diverse, quality, innovative, and eco-friendly products at competitive prices. This, combined with their large-scale production capabilities and adaptability to market trends, has secured China's position as a significant contributor to global furniture commerce.
Homemore: Transforming Spaces with Inclusive and Innovative Furnishing Solutions

When it comes to offering comprehensive furnishing solutions, Homemore is a name that stands unabashedly at the forefront! Homemore swiftly carved a niche in the online retailing space, offering a gamut of home necessities from furniture to home decor and home improvement essentials.
Homemore's furniture range garners admiration from across the globe. Our expansive catalog includes everything from chic coffee tables, sleek office desks, and kitchenware with an edge, to luxurious bedding options. Each product strikes a balance between style, utility, and comfort, delivering an experience that guarantees satisfaction.
Our standout quality lies in understanding and adapting to the needs of modern households. By offering innovative products such as smart, space-saving, and convertible furniture, we ensure to meet the fast-paced and evolving demands of their customers.
Types of Furniture:
With Homemore, you are not just purchasing furniture but investing in a lifestyle that mirrors comfort, innovation, and style. Their products strive to elevate your space while catering to your unique taste and needs.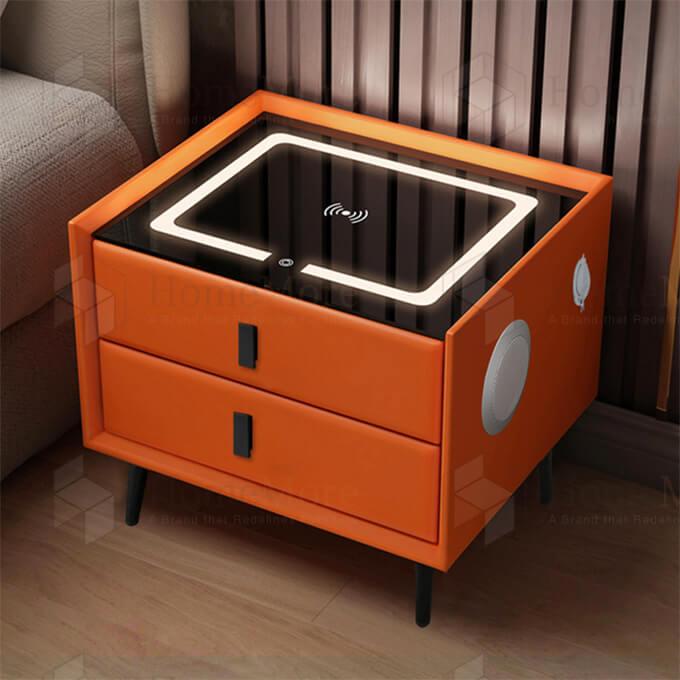 Smart Living with 4-Tier Testing
Trust in our tech-integrated furniture, backed by rigorous drop, temperature, EMC, and 24-hour aging tests.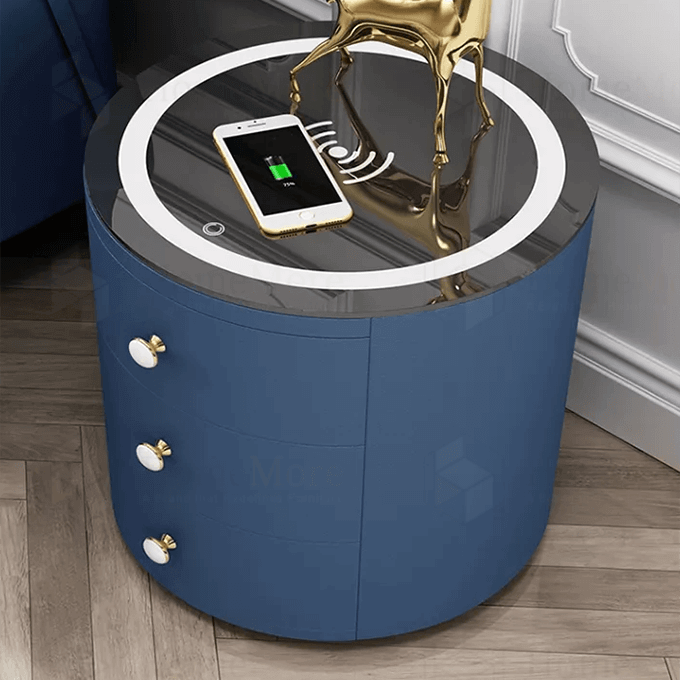 Error: Contact form not found.
Quan U Furniture: Mastering Blend of Modern and Eco-friendly Designs
It's not always easy to find a furniture manufacturer that offers a unique blend of contemporary designs and eco-friendly practices, but Quanu Furniture breaks the mold effortlessly. As one of the largest furniture manufacturers in China, Quan U delivers innovative and high-quality home furnishings without losing sight of sustainable production.
Their key products are a harmonious blend of style, comfort, and environmental consciousness, establishing Quan U as a preferred brand for many furniture buyers. With Quan U, you enjoy an appealing aesthetic while also doing your part for mother nature. Score!
Types of products:
Living room furniture
Dining room furniture
Bedroom furniture
The Unique European Influence on Qumei Furniture's Designs
Ever wondered how to combine the precision of Italy and the practicality of Germany in your furniture? Well, wonder no more! Qumei Furniture provides that perfect blend of European elegance and functionality.
Qumei, one of the top furniture manufacturers in China, takes a leaf out of Europe's book, mixing Italian finesse with German accuracy in their designs. Their kitchen cabinets, wardrobes, and solid wood furniture look like they've taken a detour through Europe before landing at your doorstep. And guess what? Your home won't just look high-end; it'll feel high-end too!
Types of products:
kitchen cabinets
wardrobes
solid wood furniture
RedApple Furniture: Pioneers of High-End Customized Panel Furniture
Looking to bring a touch of luxury to your living room, a dose of style to your office, and a dash of comfort to your bedroom? RedApple Furniture has the answer. It's a leading furniture manufacturer from China specializing in high-quality panel furniture, if not the best!
With RedApple's knack for customization, every furniture piece is like a tailored suit that fits your interior design perfectly. They pay attention to details and bring out furnishings that reflect your taste and style. You don't just renovate your home with RedApple; you reinvent it.
Types of furniture:
Living room furniture set
bedroom furniture set
offices furniture set
high-end customized furniture
Land Bond Furniture: Creating Exquisite Furnishings for Diverse Spaces
Creating beautiful furniture is easy. Creating beautiful furniture that fits diverse spaces? Now, that is a challenge – one that Land Bond Furniture takes on with gusto!
From opulent leather sofas to luxurious mattresses, Land Bond Furniture is a renowned brand from China that screams sophistication. Their fine selection stands testament to their commitment to superior craftsmanship. If high quality, attention to detail, and exclusivity resonate with you, then Land Bond surely speaks your language.
Types of furniture:
Leather sofas
Hardwood furniture
Mattresses
KukaHome Furniture: The Leaders in Upholstery and Diverse Seating Solutions
When it comes to upholstered furniture and diverse seating solutions, KukaHome Furniture has 'been there, done that'… and always with a flair! With its heart in Ningbo and influence that spreads far and wide, KukaHome is one of China's premier furniture manufacturers.
Be it a vintage-inspired leather armchair for your study, an ultra-comfortable sofa for your living room, or an ergonomic office chair to get you through your workday, KukaHome has you covered. No, literally, they have you wrapped in comfort and suave style. This is one manufacturer that very well knows how to 'seat' its way into customers' hearts.
Types of furniture:
Sofas
Recliners
Armchairs
Embrace Luxury with ZuoYou Furniture's Premium Leather Sofas
Tell me, ever fancied lounging on an upscale leather sofa that seamlessly blends comfort and luxury? If yes, ZuoYou Furniture is set to make your dream come true. Known as a titan among the China furniture manufacturers, ZuoYou is an unmissable name that caters to the top end of the market with its premium leather sofas.
ZuoYou's finely crafted leather sofas lend a touch of elegance and grandeur to your living room. They don't just produce furniture – they create masterpieces that exude luxury. So go ahead, and embrace the plush life with ZuoYou Furniture.
Types of furniture:
The Epoch-making Craftsmanship of Markor Home Furniture
In the bustling world of furniture manufacturing, Markor Home Furniture is a breath of fresh air… or should we say, a breath of 'craftsmanship.' They take pride in setting themselves apart from other manufacturers with their epoch-making craftsmanship.
Markor embraces the unique aesthetic of Heilongjiang province, bringing an authentic 'Made-in-China' experience to their clients. From dining tables that serve up elegance, and bedrooms that echo tranquility, to living rooms that breathe style; every product narrates a tale of excellent craftsmanship.
Types of furniture:
Dining tables
Bedroom furniture sets
Living room furniture
Adding Comfort to Spaces: The Global Appeal of Cheers Sofa Furniture
If sofas had a fan club, Cheers Sofa Furniture would be its president! This Chinese manufacturer is dedicated to making you fall in love with their wide range of cozy and stylish sofas. Be it relaxing on a lazy Sunday or hosting a bustling party, their sofas not only ensure comfort… they also add that extra oomph to your space.
Soft beds and massage chairs are another realm where Cheers Sofa excels. Their luxury massage chairs are just perfect to unwind and banish the stresses of the day. International audiences can't get enough of Cheers Sofa and, honestly, neither can we!
Types of furniture:
sofas
Sofa beds
Massage chairs
Shuangye Furniture: The Craft of Producing Solid Wood Furniture Masterpieces
In the heart of southeast China's thriving furniture industry, there's a name that resonates with lovers of solid wood furniture – Shuangye Furniture. They offer beautifully crafted products that give homes an inviting warmth so common to wood.
From traditional to modern designs, Shuangye Furniture has solid wood masterpieces for every taste. Suitable for your office, home, or even a chic café, each piece is crafted with unparalleled precision. Talk about adding warmth, one room at a time!
Types of furniture:
Qumun Furniture: Setting Standards in High-End Modern Furniture
In the realm of high-end modern furniture, few names shine as bright as Qumun Furniture. This furniture giant specializes in crafting unique, stylish products with a modern aesthetic. The result is a fabulous range that can transform any ordinary space into a contemporary haven.
Located in Shanghai, Qumun Furniture takes pride in its forward-thinking approach, capturing global trends and future concepts. From chic office furnishings to luxury home interiors, Qumun Furniture sets standards that others aspire to reach.
Types of furniture:
office furniture
home interiors
HL Corporation: Elevating Spaces with Multifunctional Technology
If furniture had a hall of fame, HL Corporation would surely top the list! This Chinese manufacturer has extended its expertise from crafting bicycle parts to producing multifunctional furniture, and the transition is nothing short of spectacular.
Whether you need a stylish convertible bed that saves space or a multifunctional desk that powers your productivity, HL Corporation has got you covered. Their furniture does more than just fill a room—it enhances it, infusing technology and style seamlessly.
They also specialize in both indoor and outdoor furniture, offering versatile pieces that assure comfort and convenience coupled with durability. Across the globe, patrons applaud HL Corporation for its ingenious fusion of function and product design, and we couldn't agree more!
Types of Furniture:
Convertible Beds
Multifunctional Desks
Indoor and Outdoor Furniture
Dynasty Furniture: Unleashing Styles that Resonate with Global Tastes
When it comes to elegantly crafted furniture, Dynasty Furniture is regarded as a true monarch! This top leader in China's furniture industry offers an array of high-quality furniture catering to an eclectic mix of aesthetic preferences.
From neo-classic to modern, Dynasty Furniture serves up stunning styles across its main products. Whether you dream of a beautifully upholstered sofa for your living room, a sleek dining table to complement your dining space, or a restful bed to retreat into, Dynasty Furniture transforms your dreams into reality.
They aim to stylize your living rooms, dining rooms, and bedrooms – each furniture piece exudes a unique blend of elegance, comfort, and quality. Global audiences can't seem to get enough of Dynasty Furniture, and frankly, it's easy to see why!
Types of Furniture:
Sofas
Dining Tables
Beds
Living Room, Dining Room, and Bedroom Sets
Quality Assessment: Ensuring Product Excellence with Homemore
Homemore has taken significant strides to ensure product excellence and meet the highest quality standards. Implementing rigorous quality assessment measures, we prioritize customer satisfaction and maintain our reputation in the global market.
Quality Control Systems: Homemore has established comprehensive quality control systems throughout the production process. From sourcing raw materials to manufacturing and final inspection, strict protocols are in place to guarantee adherence to specified standards. Regular inspections at various stages ensure that each product meets the desired quality benchmarks.
Certifications and Compliance: ISO 9001 Certification, ROHS Certification, CE Certification, MSDS Certification, FCC Certification, CB Certification, etc.
Testing and Inspection: Homemore invests in advanced testing and inspection equipment to assess the strength, durability, and safety of its products. Testing involves various aspects, including load capacity, material performance, and adherence to safety regulations. These comprehensive evaluations help identify any deficiencies and ensure products meet or exceed quality expectations.
Supplier Evaluation: Homemore carefully selects and evaluate its suppliers to ensure a consistent supply of high-quality materials. Supplier assessments encompass factors such as material quality, reliability, and compliance with environmental standards. By partnering with reputable suppliers, manufacturers can maintain the desired level of quality in their products.
Continuous Improvement: Homemore prioritize continuous improvement to refine our processes and enhance product quality. We stay updated on industry advancements, consumer feedback, and emerging trends, integrating this knowledge to constantly improve our products and manufacturing methods. This commitment to continuous improvement contributes to the overall excellence of their offerings.
Customer Feedback: Homemore actively seeks customer feedback and considers it a valuable resource for identifying areas of improvement. By listening to customer concerns and preferences, we can address and rectify any quality issues promptly, ensuring a high level of satisfaction for our customers.
Conclusion: Choosing the Right China Furniture Manufacturer for Your Needs
With manufacturing giants like Homemore, Quan U, RedApple, and KukaHome, it's no wonder China has quite rightfully earned its reputation as a global furniture mandarin.
The high quality, the variety, and the innovation… all converge to make China's furniture industry the powerhouse it is today. Sourcing furniture from China is not just about finding the right pieces for your spaces. It's about sharing the journey of craftsmanship and dedication these manufacturers have embarked on.
This comprehensive guide aimed to shine a light on the myriad aspects that make China a global leader in furniture manufacturing. So, whether you're a homeowner, an interior designer, or a furniture retailer, we hope this guide has provided valuable insights to make your next furniture shopping experience truly rewarding. Here's to finding the perfect piece of furniture that feels like it was made just for you, Happy shopping!
Whether looking to buy sofas, tables, chairs, ottomans, benches, or any other type of furniture, it is better to buy from reliable furniture suppliers. Make sure to contact HomeMore right away to order space-saving furniture equipped with the latest technology for an affordable price.