As a retailer looking to stock up on furniture for resale, it's essential to find reliable sources for wholesale furniture. This complete guide will help you navigate the world of furniture wholesale suppliers, provide tips on finding the best deals, and offer advice on maximizing your profit margin.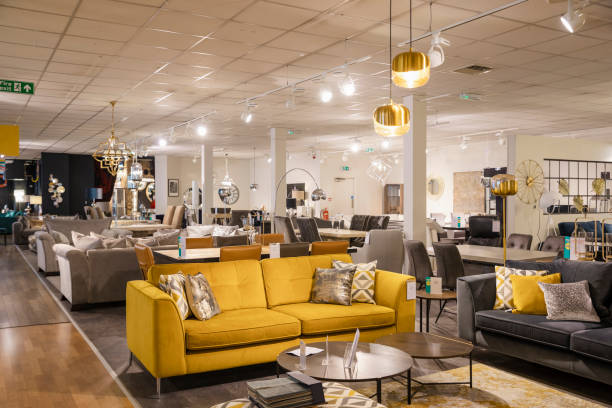 10 Tips for Finding the Best Deals on Wholesale Furniture for Resale
Research multiple wholesale furniture suppliers: Don't limit yourself to just one or two furniture wholesaler. Research multiple options to find the best prices, quality, and variety for your sell furniture business.
Negotiate prices: Don't be afraid to negotiate with wholesale furniture manufacturer for better prices, especially when buying in bulk. Most wholesale suppliers are willing to offer discounts for large orders.
Compare shipping costs: Shipping can be a significant expense, so compare shipping costs among different suppliers to find the best deal.
Order samples: Before committing to a large order, request samples to check the quality of the furniture firsthand.
Take advantage of trade shows: Attend furniture trade shows to meet wholesale furniture supplier, see their products in person, and negotiate deals.
Join industry groups: Participate in industry groups and forums to stay informed about new wholesale supplier, current trends, and tips for buying wholesale furniture for resale.
Look for closeout sales: Keep an eye out for wholesale furniture supplier selling off their inventory at discounted prices. These sales can offer great deals on furniture for resale.
Consider overseas suppliers: Don't limit your search to local suppliers. Overseas furniture manufacturer, particularly in countries like China, can offer competitive prices on wholesale furniture.
Stay informed about market trends: Keep up with best wholesale furniture trends to ensure you're stocking popular items that will sell well.
Establish good relationships with wholesale supplier: Building strong relationships with suppliers can lead to better prices, exclusive deals, and priority access to new products during buying wholesale furniture.
Maximizing Your Profit Margin: Where to Buy Wholesale Furniture for Resale
Supplier or Manufacturer to buy wholesale furniture, what's the difference?
A supplier is a business-to-business (B2B) entity that provides goods and services to customers directly from the manufacturer. However, they can also be manufacturers who produce the products themselves. In other words, a supplier can be either a manufacturer or a distributor/wholesaler. Buying directly from a manufacturer can often result in lower prices, but it may require higher minimum order quantities.
It's essential to consider whether you're willing to commit to larger orders to save on costs or if you prefer working with suppliers who may offer more flexibility in order sizes.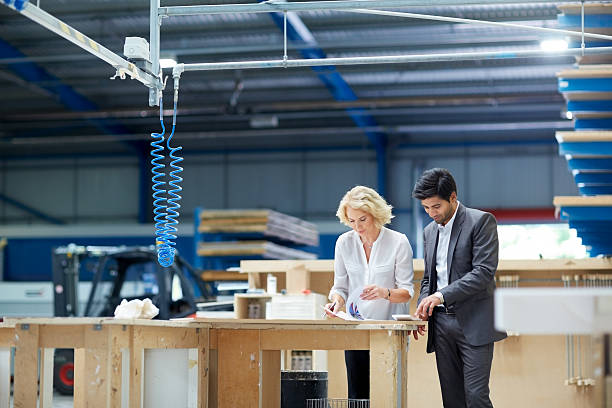 Local or overseas suppliers for your wholesale furniture stores?
Both local and overseas suppliers have their advantages and disadvantages. It's essential to weigh the pros and cons of each option and choose the one that best fits your business needs.
Local Suppliers
Pros:
Accessibility: Local suppliers are easy to reach and can be visited in person, allowing for direct interaction and better understanding.
Faster Delivery: Working with local suppliers means shorter shipping distances and faster delivery times, which is beneficial for time-sensitive projects or quick inventory replenishment.
Better Quality Control & Lower MOQ: Proximity to local suppliers enables you to personally inspect products, address quality concerns promptly, and a more flexable minimum order quantity.
Cons:
Limited Product Range: Local suppliers may have a narrower selection of products compared to overseas suppliers, limiting your options for offering diverse or unique products to your customers.
Higher Costs: Local suppliers often have higher production costs due to factors like labor wages and overhead expenses. This can result in higher product prices, potentially affecting your profit margins.
Limited Specialization: Depending on your location, finding suppliers specializing in specific niches or industries might be challenging. This can be a drawback if your business requires a wide range products.
Overseas Suppliers
Pros:
Save money: Overseas suppliers, particularly in countries with lower labor costs, can offer products at an affordable price, allowing you to maintain competitive pricing and potentially increase profit margins.
Wide Product Range: Overseas suppliers typically offer a broader range of products, giving you cost effective access to a variety of options to meet different customer demands and expand your product selection.
Specialization: Some overseas suppliers specialize in specific product categories or industries, providing you with access to suppliers with extensive expertise and experience in your desired niche.
Cons:
Longer Shipping Times: Working with overseas suppliers involves longer shipping and delivery times due to transportation distances and customs procedures. This requires careful planning and inventory management to avoid delays.
Communication Challenges: Dealing with suppliers from different time zones and cultural backgrounds can present communication challenges. Language barriers, different business practices, and time differences may require extra effort to ensure effective communication.
Quality Control Issues: Sourcing from overseas suppliers carries a higher risk of quality issues. Distance and limited ability for direct inspections make it more challenging to address and resolve quality concerns promptly.
When selecting suppliers, consider your specific business needs, product requirements, budget constraints, and the trade-offs associated with each option.
Local Suppliers
Overseas Suppliers
Pros
• Accessibility
• Faster Delivery
• Better Quality Control & More Flexible MOQ
• Cost Savings
• Wide Product Range
• More choice of Specialization and Customization
Cons
• Limited Product Range
• Higher Costs
• Limited Specialization and Customization
• Longer Shipping Times
• Communication Challenges
• Quality Control Issues
How to find a right furniture supplier or manufacturer?
Finding a Right Supplier Online:
Online Directories: Look for websites like Alibaba, Global Sources, or ThomasNet that connect buyers with furniture suppliers. You can search for suppliers based on location and product category.
Supplier Websites: Visit the websites of furniture manufacturers or suppliers to gather information about their products and services. Look for testimonials and certifications that indicate their reliability.
Online Reviews: Check online reviews on platforms like Google, Yelp, or industry-specific forums. Feedback from other buyers can give you an idea of a supplier's reputation.
Social Media and Forums: Join social media groups or forums related to the furniture industry. Ask for recommendations and opinions from professionals in the field.
Finding a Right Supplier Offline:
Trade Shows: Attend furniture trade shows and exhibitions. These events bring together many furniture options, allowing you to meet wholesale furniture suppliers in person and buy furniture on the spot.
Local Business Associations: Contact local business associations or chambers of commerce for recommendations on reliable furniture suppliers in your area.
Connection: Connect with professionals in the furniture industry, such as designers or retailers. They may have suggestions for trustworthy suppliers.
Supplier Visits: If possible, visit suppliers' manufacturing facilities or showrooms to assess their operations and quality control processes.
| | | |
| --- | --- | --- |
| Methods for Finding Reliable Furniture Suppliers | Online | Offline |
| Online Directories | ✓ | |
| Supplier Websites | ✓ | |
| Online Reviews | ✓ | |
| Social Media and Forums | ✓ | |
| Trade Shows | | ✓ |
| Local Business Associations | | ✓ |
| Connection | | ✓ |
| Supplier Visits | | ✓ |
Remember these steps when searching for reliable furniture suppliers online and offline. Conduct research, compare options, and establish good communication to make informed decisions. For your buying furniture convenience, we have also collected some supplier prioritize quality below.
The Ultimate List of Wholesale Furniture Suppliers for Resale
Worldwide Homefurnishings Inc.
Furniture Wholesale Group
VIG Furniture
Coaster Fine Furniture
J&M Furniture
Kian USA
Modway Furniture
Sunpan
Zuo Modern
Global Furniture USA
Wholesale Furniture for Your Own Business: Top Websites and Trade Shows to Check Out
Alibaba
Made-in-China
Global Sources
The International Furniture and Home Furnishings Fair (IFFS)
High Point Market
China International Furniture Fair (CIFF)
Las Vegas Market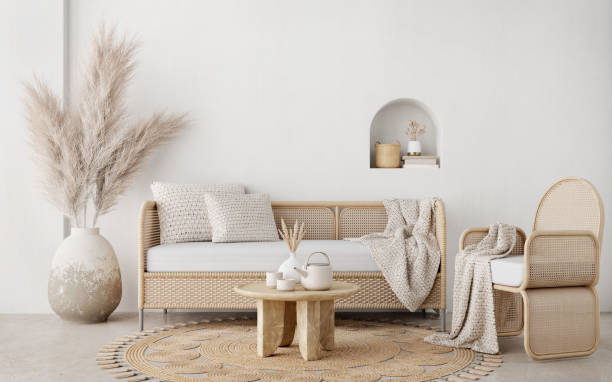 Innovative Multifunction furniture Solutions: Benefits of Choosing Homemore as Your Furniture Supplier
When it comes to finding a reliable furniture supplier for innovative multifunctional furniture solutions, Homemore is the right choice. Here's why:
Experience: Homemore has 8 years of furniture manufacturing experience.
Innovation: Homemore invests heavily in research and development, spending more than $300K to create furniture that is modern and meets the changing needs of customers.
Trusted Partnerships: Homemore has partnered with well-known companies like Alibaba®, Baidu®, and Shenzhen Tech Park. This shows that they have established relationships with reputable organizations.
Impressive Clients: Homemore has a proven track record of supplying furniture to prestigious establishments such as Lavande® Hotel and Vienna® Hotel. This demonstrates their ability to deliver high-quality products.
Space-Saving Solutions: Homemore specializes in furniture that saves space, offering clever designs like fold-up beds and nesting tables. These solutions are perfect for customers with limited living space.
Smart Home Integration: Homemore understands the demand for smart furniture in today's connected homes. They provide products like power recliners, app-controlled lighting, and voice-activated devices to meet this growing trend.
By choosing Homemore as your furniture supplier, you have chosen the latest furniture trends,  exceptional service, and customer satisfaction. 
Dive into Smart Living with HomeMore!
From space-saving designs to smart integrations, our furniture, backed by collaborations with giants like Alibaba, redefines modern living.
Mastering the Art of Wholesale Furniture for Resale: Top Tips and Tricks
Stay informed about market trends: Keep up with the latest furniture trends, popular materials, and designs to ensure you're stocking items that will sell well.
Opt for timeless pieces: While trendy items can be a hit, investing in timeless, classic furniture pieces can help ensure consistent sales over time.
Offer a variety of options: Stock a wide range of furniture styles, materials, and price points to cater to various customer preferences and budgets.
Set competitive prices: Research your competition and set competitive prices to attract customers and drive sales.
Invest in marketing: Promote your furniture resale business through online and offline marketing channels to reach potential customers and boost sales.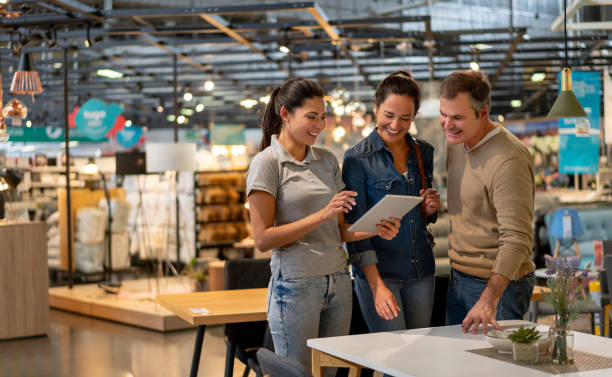 Conclusion
Finding the right suppliers and knowing where to buy wholesale furniture for resale is crucial for the success of your retail business. With the tips, tricks, and comprehensive list of suppliers provided in this complete guide, you'll be well on your way to sourcing quality furniture products at competitive prices. Whether you're looking for residential furniture, commercial furniture, eco-friendly options, or custom-made pieces, our guide will help you navigate the market and connect with reliable suppliers. And with this guide, you'll be able to establish strong partnerships that will support the success of your retail business.