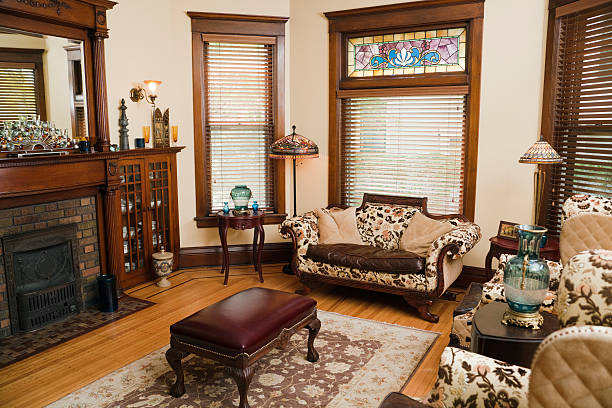 Wholesale Furniture from China: A Burgeoning Opportunity for Retailers
Exploring the realm of global trade, it's hard to ignore the giant in the room: wholesale furniture from China. A land rich with skilled artisans, innovative manufacturing techniques, vast markets like the celebrated Guangzhou furniture market and Foshan furniture markets, and competitive pricing has wholly embraced the furniture industry.
Wholesale furniture from China presents an avenue teeming with opportunities for international buyers. Navigating this landscape might appear overwhelming, but fear not! We will guide you through this exciting venture by exploring the depths of China's furniture market. Join us as we unmask the array of opportunities along with potential challenges, and perhaps, reveal your perfect furniture supplier.
Deeper Dive into the Chinese Furniture Industry
According to the data from Modor Intelligence, Forecasts surrounding the Chinese furniture industry present an encouraging picture, with anticipation of a CAGR growth of approximately 7% in the upcoming years. As one of the world's most formidable furniture trade hubs, China has established itself as a primary producer, consumer, and exporter of furniture. In fact, China's massive furniture production contributes to around 40% of the global output.
The constant surge in demand within China for furniture is hardly surprising, given its large and rapidly urbanizing population. With an increasing disposable income among the Chinese populace, consumers are showing a growing willingness to invest more in furniture and floor coverings, further propelling the industry's expansion. Other contributing factors to the industry's growth include the rapid pace of urbanization, a dynamic real estate market, China's steadily growing GDP, and the overall economic stability of the country.
China's prominent role in the global furniture export market is also worth mentioning. In 2018, according to the General Administration of Customs of China, the export value of Chinese furniture and parts amounted to USD 53.69 billion. The primary recipients of China's furniture exports include the European Union, the United States, Hong Kong, Japan, and Vietnam. Interestingly, China also imports specially crafted furniture pieces from countries known for their designs, such as Italy and Germany.
The prosperity of China's furniture industry is closely linked to its natural resource availability. Key regions in China with concentrated furniture industries include Beijing, the Pearl River Delta, Shanghai, Shandong, Fujian, and Zhejiang. Coupled with this, an emerging trend in the Chinese furniture marketplace is the development of furniture malls. These emerging spaces serve as large-scale retail venues to meet the rising consumer demand, further driving the growth and dynamism of China's furniture industry.
The Demand and Popularity of Wholesale Furniture from China
Here's an eye-opening fact: the odds are reasonably high that a piece of furniture in your room originated from China. The rising demand and popularity of wholesale furniture from China over the recent years are beyond impressive.
Why is China the go-to for furniture needs, you ask? Particularly in the wholesale sector? The broad selection of furniture, top-tier quality, and affordable prices promote China to be a forerunner in the furniture manufacturing landscape. From office chairs that underpin the aesthetics of a workspace while offering utmost comfort, to dining chairs that seamlessly merge into any decor – China has proven its worth.
Whether your preference is modern furniture that portrays your contemporary taste or classical furniture that resonates with your love for antiquity, China has you covered. Offering a wide array of home furniture, outdoor furniture, and even restaurant furniture, China is the one-stop solution for all furniture requirements. Providing high quality furniture at affordable prices means you can enjoy your new pieces without lamenting over the price tag.
Spotlight on Top China Furniture Manufacturer: Homemore

In the crowded arena of China's furniture industry, Homemore has consistently emerged as an outstanding player. Homemore is celebrated for its uncompromising commitment to quality, coupled with an exceptional range that appeals to different tastes and requirements.
Homemore's reputation is founded on its superior craftsmanship and design. Homemore prides itself on manufacturing furniture that not only looks good but also serves its functional purpose effectively. Whether it's tastefully crafted bedroom furnishings that turn any sleeping space into a cozy retreat, or inviting living room pieces that turn a house into a home, Homemore offers the best choice for you.
Take a look at Homemore's website to learn more about our space-saving furniture and smart function furniture. Our furniture is notable for its durability, elegant design, and versatility. From the chic coffee tables which can add a modern touch to any living space, to our comfortable lounge chairs perfect for relaxing after a long day of work – every piece is masterfully crafted with the consumer in mind.
Comparison of Wholesale Furniture Manufacturers in China
While Homemore holds a strong position in the wholesale furniture sector, the Chinese market is populated by numerous noteworthy manufacturers. Each has unique offerings, contributing to the variety China is celebrated for in the furniture industry.
Places like Sunlink Market and Foshan Furniture Market are bustling with vendors, each providing furniture pieces with unique attributes. Some different manufacturers specialize in specific categories like office furniture or restaurant setup, while others offer an eclectic mix of home and office furniture, thereby adding to the diversity.
The decision-making process often hinges on the balance of quality, pricing, competitive advantage, and service offered by the manufacturers. In the next segment, we'll focus on other key players in the Chinese furniture industry, highlighting their expertise and major offerings.
Top 10 Wholesale Furniture Manufacturers in China
1. Foshan Yubang Furniture Co., Ltd.
Foshan Yubang Furniture Co., Ltd is renowned for its innovative design, exceptional craftsmanship, and use of excellent quality materials. Their main product lines include modern sofas, sofa beds, dining tables, and chairs. They are highly respected in the market for their customization capabilities, allowing clients to tailor furniture to their exact specifications.
2. Guangdong Hongye Furniture Manufacturing Co., Ltd.
Guangdong Hongye Furniture has over 20 years of experience specializing in office furniture. They are committed to ergonomics and eco-friendly products. Their key product lines include office desks, chairs, conference tables, and filing cabinets. One significant advantage they offer is their comprehensive after-sales service, ensuring client satisfaction even after purchase.
3. Foshan Shunde Furicco Furniture Co., Ltd.
Furicco Furniture is a top player in the industry, known for producing luxury executive office furniture. Their designs embody modern aesthetics and high functionality. With superior leather work and attention to ergonomic comfort, they have created a niche in high-end office furniture.
4. Zhejiang Huayun Industrial Co., Ltd.
Zhejiang Huayun Industrial is a specialist in outdoor furniture. They offer a wide range of designs from rustic to modern for outdoor tables, chairs, lounges, and more. Their use of weather-resistant materials and advanced manufacturing techniques make their products both durable and stylish.
5. Shanghai JL&C Furniture Co., Ltd.
Shanghai JL&C Furniture is known for its high-end, custom home furniture. Their luxurious and opulent designs often incorporate traditional Chinese elements, making them unique. Key products include high-end sofas, cabinets, tables, and bedrooms.
6. Hulubao Furniture Co., Ltd.
Hulubao specializes in kid's furniture, providing innovative and playful designs. They prioritize safety and comfort, using non-toxic materials for their products. Their main offerings include children's beds, desks, and wardrobes. Hulubao is known for their interactive and educational designs, making them a favorite among parents and children alike.
7. Taizhou Zhongsheng Furniture Co., Ltd.
Taizhou Zhongsheng Furniture is a leading manufacturer of metal-based furniture, offering durability and industrial chic. They provide a wide range of products, including metal chairs, tables, and shelves. Their cost-effective solutions and robust designs have gained significant popularity in the global market.
8. Foshan Hanbang Furniture Co., Ltd.
Foshan Hanbang is well-known for its high-quality rattan and wicker furniture. Their sustainable materials and handcrafted designs give their furniture a unique and eco-friendly appeal. Their product range includes chairs, sofas, tables, and beds suitable for both indoor and outdoor settings.
9. Hangzhou Zhongjia Furniture Co., Ltd.
Hangzhou Zhongjia Furniture is a premier manufacturer of hotel furniture. They supply to many hotels globally with a range of products including beds, sofas, chairs, and tables. Their reputation for high-quality construction and customizable designs makes them a top choice in the hospitality industry.
10. Quanzhou Auto Furniture Co., Ltd.
Quanzhou Auto Furniture is recognized for its innovative designs in multipurpose and space-saving furniture. They are especially known for their foldable and expandable furniture pieces, ideal for urban living. Their key product lines include foldable tables, convertible beds, and modular storage.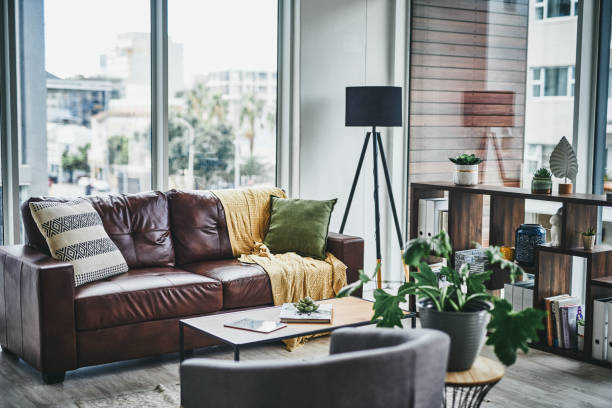 Transportation and Logistics: Key to Successful Wholesale Furniture Import
While we're on the matter of good deals, let's talk about getting those beautiful pieces from China to, well, anywhere in the world. That's where a keen understanding of transportation and logistics becomes vital. Determining the cost-effective means of shipping furniture products, whether it's by sea freight, land transportation or rail freight, is crucial to maintaining competitiveness in the furniture business.
Beyond the local manufacturers, China also offers a gamut of logistics solutions, designed to make your journey from selecting to receiving furniture a breeze. Whether you need a small wholesale lot or large quantities of furniture, working out the best logistics solution can make a significant difference to your overall costs. And let's not forget customs clearance, which can often seem like an intricate puzzle, but don't fret! With the right input and assistance, it becomes a manageable aspect of the import process.
The trick is to mitigate the transportation costs while ensuring the safe handling and delivery of the furniture. Understand the ins and outs, maybe even partnering with a reliable sourcing agent navigating logistics, and voila, the world is your oyster!
Wholesale Furniture Markets in China
The vast world of wholesale furniture markets in China! It's a realm where tradition meets innovation, and craftsmanship meets mass production. If you're looking to dive into this world, here's a comprehensive guide to help you navigate.
1. Overview: China has long been the world's manufacturing hub, and its furniture market is no exception. With its rich history of craftsmanship, combined with modern manufacturing techniques, China offers a diverse range of furniture products catering to various tastes and budgets.
2. Key Markets:
Lecong International Furniture Exhibition Center, Foshan: Often referred to as the "Furniture Capital of the World", this massive center houses thousands of manufacturers showcasing a vast array of styles. It's a must-visit for anyone serious about furniture sourcing.
Sunlink Furniture City, Guangzhou: Divided into North and South sections, Sunlink offers both high-end and budget-friendly options. It's a great place to get a sense of the breadth of styles available.
Shunde Empire Group, Foshan: This is where luxury meets affordability. Known for its high-end furniture, it's a market that appeals to those looking for a touch of opulence.
Louvre Furniture Mall, Foshan: A hub for European-style furniture for the Europe market, the Louvre is a bit on the pricier side but offers unmatched quality and design.
Dongguan Furniture Wholesale Market: A hidden gem, this market is renowned for its handcrafted furniture, offering unique pieces that stand out.
3. Tips for Navigating the Markets:
Research First: Before diving in, have a clear idea of what you're looking for. This will help you navigate the vast markets more efficiently.
Negotiate: Bargaining is part of the culture. Don't be shy to negotiate prices, but always remain respectful.
Quality Inspection: Always inspect the furniture for quality. Check the materials, finishes, and stability. If possible, bring along or hire an expert.
Logistics: Once you've made your selections, consider how you'll get them to your destination. Many vendors can assist with shipping, but it's essential to clarify terms in advance.
Language: While many vendors speak English, it's beneficial to have a translator or a translation app handy. Communication is key to ensuring you get exactly what you want.
4. The Future of Wholesale Furniture in China: With the rise of e-commerce platforms and virtual showrooms, the landscape of furniture sourcing is evolving. However, the physical markets remain relevant, offering buyers a tactile experience that digital platforms can't replicate.
In conclusion, China's wholesale furniture markets offer a world of opportunities for those willing to explore. With a mix of tradition and modernity, there's something for everyone. So, lace up your walking shoes and dive in!
Online vs Offline: Purchasing Wholesale Furniture from China
China's e-commerce landscape is undergoing a rapid transformation, opening up new opportunities for the furniture industry. E-commerce platforms, with their enticing features, are drawing in digital consumers and offering fresh growth avenues for furniture retailers. The trend of purchasing furniture online is on the rise, as customers appreciate the convenience and ease of having furniture items delivered straight to their homes. Numerous furniture retailers are strengthening their online brand presence and boosting their sales through online stores and e-commerce platforms. Alibaba, JD.com, and Made-In-China stand out as leading platforms for furniture sales in the country.
According to data from Mordor Intelligence, China is at the forefront of global online furniture sales, with a staggering estimated revenue of over USD 68.6 billion in 2019. The swift advancement of e-commerce in China has expanded the sales channels for furniture over the past 2-3 years. The proportion of furniture sales through online distribution channels rose from 54% in 2018 to approximately 58% in 2019, reflecting a growing consumer preference for online furniture shopping. The consistent growth in e-commerce, coupled with an increase in retailers turning to online channels to sell their furniture products, is expected to further boost the demand for furniture in the country.
Strategies for Selecting the Best Chinese Wholesale Furniture Manufacturer
Selecting the right furniture manufacturer in the vast expansive China furniture arena may feel like finding a needle in a haystack. But with the right strategies, it doesn't have to be as daunting as it sounds. First, ascertain your business needs and customer preferences. Do they yearn for modern furniture, or are they more inclined towards classical furniture? This understanding will guide the type of suppliers you should focus on.
Price is undoubtedly a significant aspect, but don't let it be the only deciding factor. Focus on the trifecta of quality, price, and service. Visit trade fairs, explore online wholesale markets, and compare offerings. Consider the transparency of the manufacturer in terms of costs, production methods, and materials used.
Choosing the right wholesale furniture manufacturer in China can feel a bit like finding a needle in a haystack, can't it? But don't worry, there are some strategies that can help you out:
1. Know Your Business Needs: Before you start your search, have a clear idea of what you're looking for. What type of furniture do you need? Do your customers yearn for modern furniture, or are they more inclined toward classical furniture? What's your budget? The more specific you are, the easier it'll be to find a manufacturer that fits the bill.
2. Do Your Research: The internet is your friend here. Look up manufacturers, check out their websites, read reviews. And don't forget to check out trade shows and exhibitions. They're a great way to meet manufacturers face-to-face and see their products up close.
3. Quality Over Quantity: It's tempting to go for the manufacturer with the lowest prices but remember, you get what you pay for. Instead, focus on the quality of the furniture. After all, your customers want pieces that will last, right?
4. Communication is Key: A good manufacturer is one that listens to your needs and responds promptly. So, pay attention to how they communicate. Do they understand your requirements? Are they responsive? Good communication can save you a lot of trouble down the line.
5. Check Their Credentials: Look for manufacturers with a good track record. Do they have any certifications? How long have they been in business? Have they worked with other businesses in your country? These are all good indicators of a reliable manufacturer.
6. Visit in Person, If Possible: Nothing beats seeing the manufacturing process with your own eyes. If you can, visit the factory in person. It'll give you a better idea of their capabilities and quality control processes.
7. Negotiate: Once you've found a potential manufacturer, don't be afraid to negotiate. Whether it's the price, minimum order quantity, or delivery terms, a good manufacturer will be willing to work with you to meet your needs.
Remember, choosing a manufacturer is a big decision. It's not just about finding someone who can make your furniture, but finding a partner who can help your business grow. So, take your time, do your homework, and trust your gut.
The Future: Predicting Trends of Wholesale Furniture from China
While crystal ball predictions can be dicey, one thing's for sure: the furniture industry in China will continue to thrive. Trends indicate an inclining trajectory for furniture demand in the future, thanks to the country's evolving manufacturing capabilities and its ability to cater to an array of tastes and budgets.
The rise in the popularity of e-commerce has also opened new avenues of growth for the wholesale furniture business. It has made it easier for international buyers to browse China's extensive furniture collections from the comfort of their homes or offices and enjoy seamless transactions.
Going forward, it's likely that there will be an increased emphasis on sustainable practices in furniture manufacturing in response to global environmental concerns. The need for eco-friendly materials and conscious manufacturing processes is growing and China is set to meet this demand with innovation and responsibility, much like it has met other challenges in the industry.
Conclusion
Venturing into the diverse, dynamic world of wholesale furniture from China isn't just about sourcing products; it's about commencing an exciting journey filled with immense potential and countless opportunities. Whether it's the sprawling furniture markets of Guangzhou and Foshan or the digital realm of online wholesale furniture platforms, China's furniture landscape offers a colorful palette that can truly cater to diverse needs and tastes.
From the premium collections of manufacturers like Homemore to the cost-effective and diverse offerings of other suppliers, importers are spoiled for choice. With careful planning, thorough research, and strategic partnerships, businesses can tap into this lucrative realm, providing customers with high-quality furniture that encapsulates the charm of Chinese craftsmanship and the sophistication of modern design.
Contact Homemore for space-saving furniture and smart function furniture today!