A beautifully styled coffee table can be the centerpiece of your living room and the perfect way to showcase your personality and style. In this guide, we'll share expert coffee table decor ideas on how to decorate a coffee table, including how to choose a coffee table for your living room, how to match your coffee table decor with your home's aesthetic, and how to incorporate different elements like color, greenery, and coffee table book into your coffee table decor. Let's dive in!
Ensure How You Plan to Use The Coffee Table
The living room coffee table is the centerpiece of your living space, so you should decorate the coffee table in a way that reflects your lifestyle and makes you feel at ease. Keep the top clutter-free but include essential and decorative objects based on how you spend your time. Rotate different pieces regularly to keep things fresh with the coffee table.
For An Avid Reader:
Include a few inspiring coffee table books and magazines on the coffee table. A reading lamp, book stand, and plush blanket invite coziness.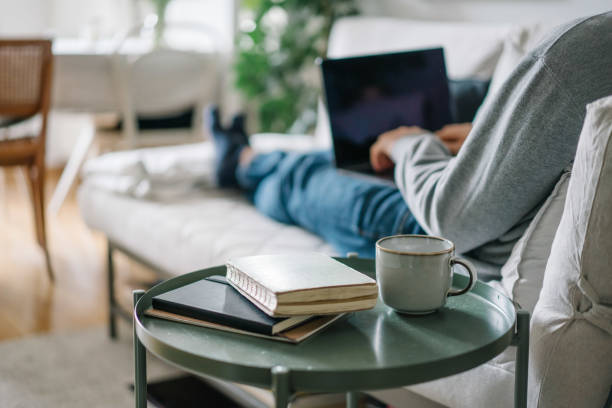 For Someone Who Entertains Often:
Stylish serving trays make the coffee table serve perfectly, and a cheese board and bar tools on the coffee table make hosting effortless. Coasters, linens, and extra storage space ensure guests have what they need. Flowers and candles create ambiance.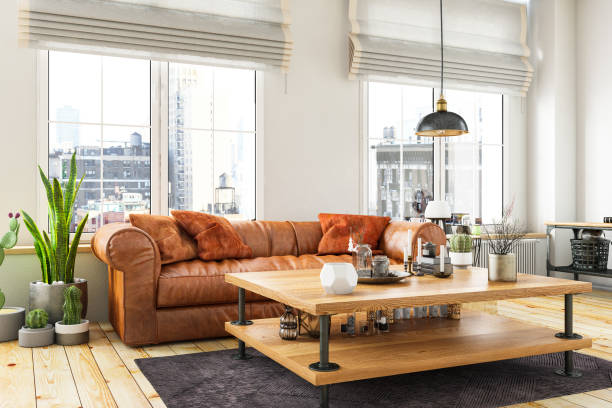 For Families with Children:
A round coffee table with edge bumpers is safest. Include only unbreakable coffee table decor, toys, games, and puzzles suitable for little ones. A basket contains small pieces when not in use. Kid snacks, wipes, and cleaning supplies are a must. Placemats protect the coffee table during crafts or play.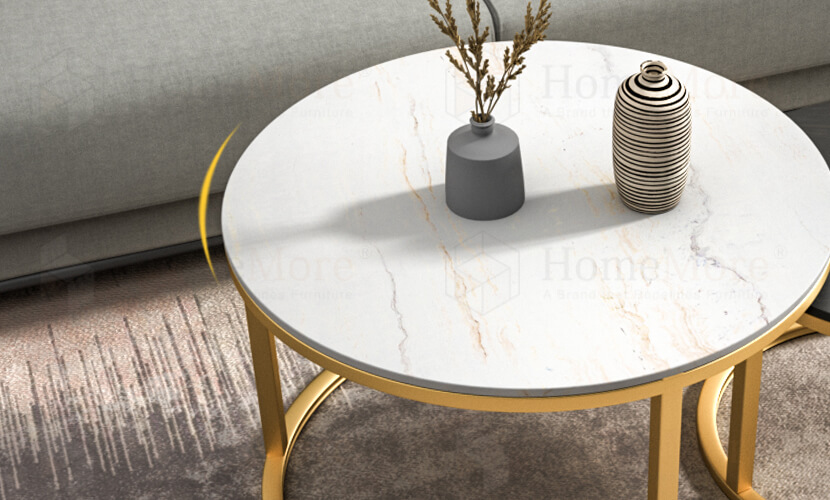 For Techies:
Charging stations power all your devices. A tray corrals remotes and cords. Laptop stands, a mouse pad and organizers streamline your workflow. Cables, a cooling pad, and ergonomic gear make extended use comfortable.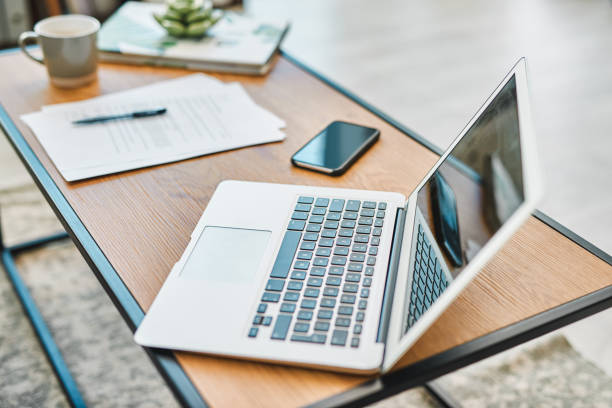 Choosing The Right Coffee Table for Your Living Room
When choosing a coffee table for your living room, consider the size, shape, and style of the coffee table that will best complement your existing furniture and decor. Here are some factors to keep in mind while selecting coffee tables: (Learn: How to Arrange Living Room Furniture)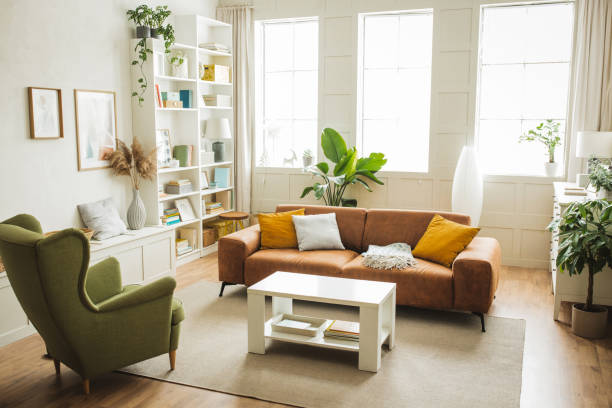 | | |
| --- | --- |
| Size of Coffee Table | A coffee table should be proportionate to the size of your living space and the seating around it. Generally, the coffee table should be about the same height as the cushions on your sofa or slightly lower, and it should be approximately two-thirds the length of your sofa. |
| Shape of Coffee Table | The shape of your coffee table can help define the overall look of your living room. The round coffee table creates a softer, more inviting feel, while square or rectangular coffee tables offer a more structured, formal look. Choose a shape that complements the lines and angles of your other furniture piece. |
| Style of Coffee Table | Your coffee table should reflect the overall design aesthetic of your home, whether that's modern, traditional, rustic, or something else entirely. Look for a coffee table that complements your existing furnishings and enhances the overall look of your living room. |
Would like to learn more? Check this blog: How to choose a coffee table?
Coffee Table Styling: Matching Decor with Your Home's Aesthetic
Once you've chosen the perfect coffee table for your living room, it's time to start the coffee table decorations that match your home's aesthetic. Here are some coffee table decor ideas to help you achieve a cohesive display: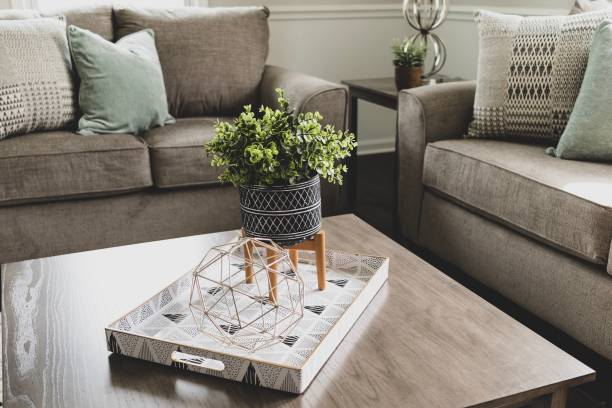 Use A Tray or Bowl to Anchor Your Coffee Table Decor:
A tray or large bowl can help create a focal point on your coffee table and keep smaller items organized and contained. Choose a tray or bowl that complements the overall style of your room, and use the tray or bowl to style your coffee table by displaying a curated collection of items that reflect your personal taste.
Incorporate Different Textures And Materials:
Mixing materials like metal, glass, wood, and ceramics can add visual interest and depth to your coffee table decor. Look for decorative objects that are similar in color or style, but have different natural textures and finishes to create a balanced, cohesive look.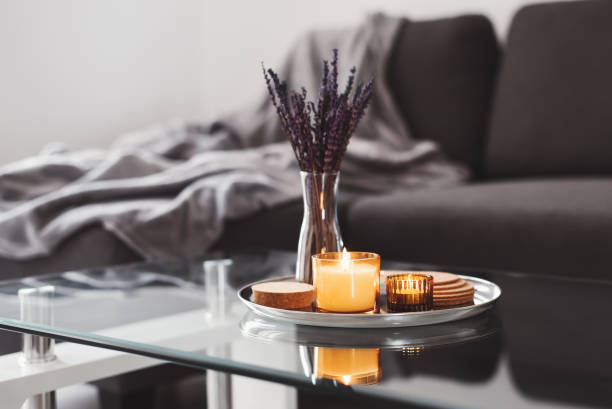 Add A Touch of Nature to The Coffee Table:
Incorporating natural elements like plants, flowers, or seashells can bring life and freshness to your coffee table decor. Choose items that match the color palette and style of your room, and display them in a way that feels organic and unforced.
The Importance of Color in Coffee Table Decor
Color plays a significant role in creating harmonious and visually appealing coffee table decor. Here are some coffee table decor ideas for using color in decor: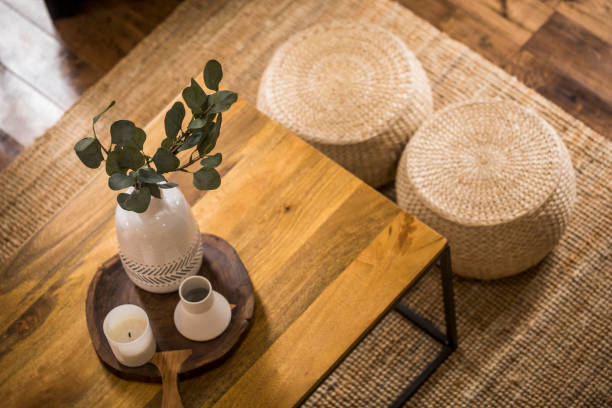 Choose A Color Scheme:
Start by selecting a color scheme that complements the overall look of your living room. This could be a monochromatic palette, a mix of complementary colors, or a combination of neutrals with pops of bold accent colors.
Incorporate Different Shades And Tones:
To create depth and visual interest, use different shades and tones within your chosen color scheme. For example, if your color scheme is blue and white, you might incorporate navy, sky blue, and pale blue items in your coffee table arrangement.
Add Contrast with Accents:
Adding contrasting accent colors can help make your coffee table decor stand out and create a focal point in your living room. Choose one or two accent colors that complement your main color theme, and use them sparingly in your coffee table decor for maximum impact.
Greenery as A Decorative Element for Your Coffee Table
Adding greenery to your coffee table decor can instantly breathe life and freshness into your living room.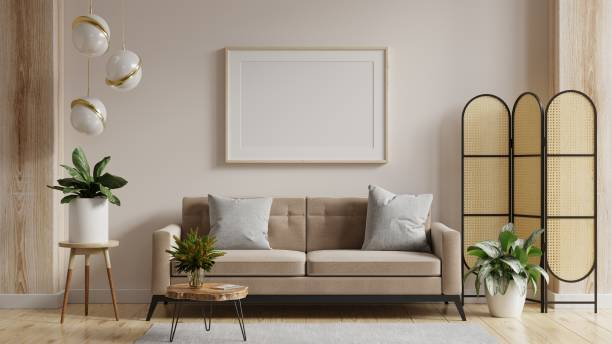 Use Potted Plants or Flowers:
Small potted plants or fresh flowers in a vase are a simple and elegant way to add greenery to your coffee table. Choose plants or flowers that complement the color and style of your room, and display them in a way that feels natural and organic.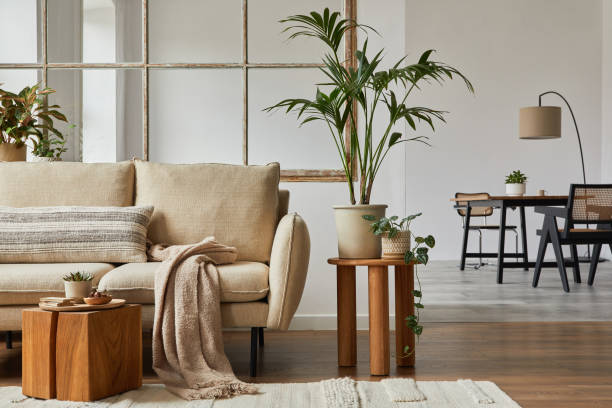 Create A Mini Garden:
If you have a large coffee table or a side table, consider creating a mini garden with a collection of small potted plants, succulents, or terrariums. This can be a unique and eye-catching focal point for your living room.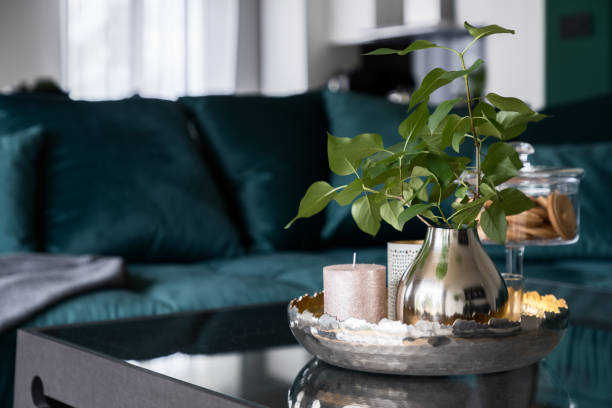 Incorporate Faux Greenery:
If you don't have a green thumb or prefer low-maintenance decor, faux plants, and flowers can be a great alternative to real greenery. Look for high-quality faux plants that closely resemble the real thing, and display them in stylish pots or vases.
Coffee Table Books: The Perfect Decorative Touch
Coffee table books are a stylish and functional addition to any coffee table decor.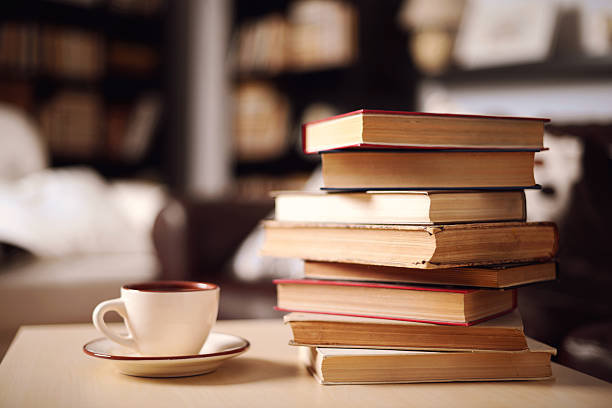 Choose books that reflect your interests: Look for coffee table books that showcase your hobbies, passions, or favorite design styles. These books can serve as conversation starters and add a personal touch to your coffee table decor.
Stack books for visual interest: Stacking a few coffee table books can create height and visual interest in your coffee table. Arrange the books by size, with the largest on the bottom and the smallest on top, and consider placing a decorative object or small plant on top of the stack for added interest.
Mix and match colors and themes: Choose books with covers that complement the color scheme and style of your living room. You can also mix and match books with different themes, such as travel, art, architecture, or fashion, to create a diverse and visually engaging coffee table decor.
Coffee Table Decoration for Seasons: Tips and Ideas
Updating your coffee table decor to reflect the changing seasons can be a fun and easy way to keep your living room feeling fresh and inviting. Here are some coffee table decor ideas for you:
Spring:
Embrace the renewal of spring by incorporating fresh blooms, pastel colors, and lightweight textiles into your coffee table decor. You might also consider adding a few Easter or garden-themed decorative items to celebrate the season.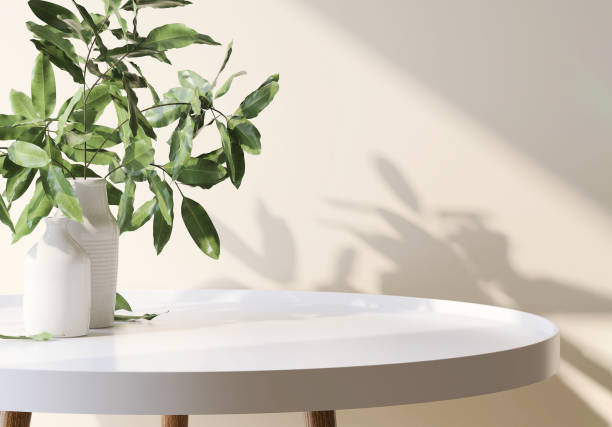 Summer:
During the summer months, opt for bright, bold colors, and natural materials like rattan, jute, or seashells to create a relaxed, beachy vibe on your coffee table.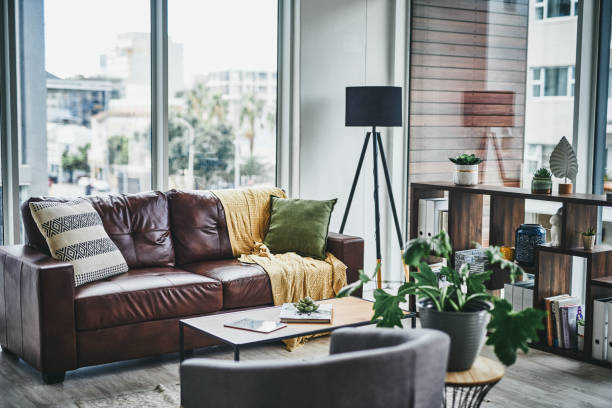 Autumn:
As the leaves begin to fall and the weather turns cooler, update your coffee table decor with warm, earthy tones, cozy textiles, and seasonal accents like pumpkins, pinecones, or dried foliage.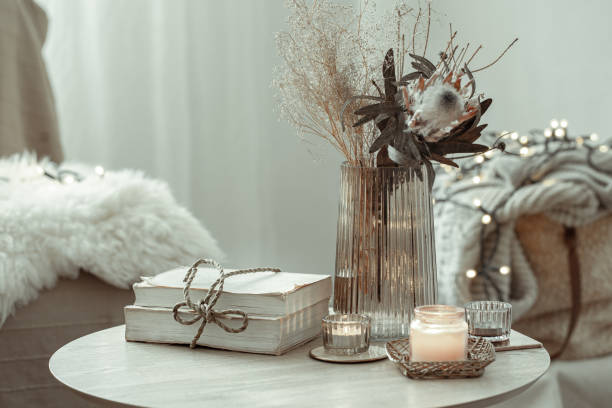 Winter:
In the winter months, create a cozy and inviting atmosphere with soft lighting, plush textiles, and holiday-themed accents like garlands, wreaths, or small decorative trees.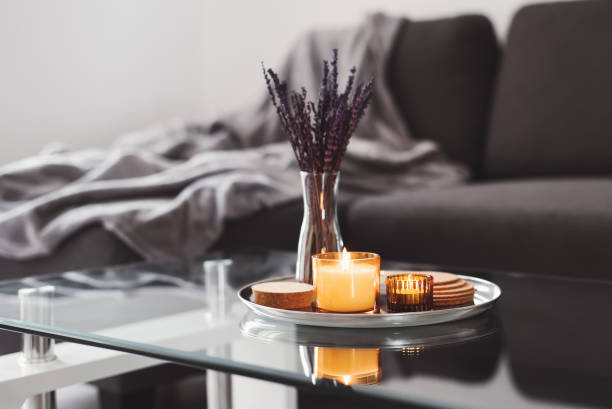 More Easily: Three Zero Mistake Coffee Table Decor Ideas
Style your coffee table in a simple, purposeful way that makes a big impact. Start with a blank slate and a few favorite items, then tweak and edit until you have a polished yet comfortable look you enjoy. A thoughtfully curated coffee table is the perfect anchor for your living room.
| | | |
| --- | --- | --- |
| Step 1: Add height and interest with stacks | Step 2: Include a purposeful vignette | Step 3: Corral clutter in style |
| Start with a stack of 2-3 coffee table books in a color you enjoy. Top each stack with a marble coaster, wooden tray, decorative box, or brass bowl to add height. For extra dimension, include a small potted plant on one stack. Keep stacks at varying heights for the most visual interest. | Group a few curated items on a tray to create a vignette. For example, place the candles in glass candle holders and strike a set of matches or lighter, a small succulent or bud vase, and a polished stone or metallic orb. The tray contains the items while giving the overall look of coherence. Feel free to get creative based on your personal style! | Hideaway remotes, cords, and other small clutter in an attractive box or basket under or next to the coffee table. For a more stylish option, choose a brass, leather, or wooden box with a lid. Label the box "remotes" or "essentials" to make items easy to spot at a glance. Ensure any boxes or baskets you choose slide easily under the coffee table and complement your coffee table decor. |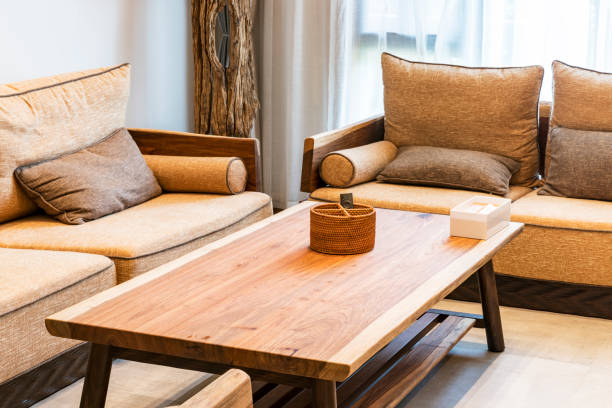 Conclusion
A coffee table can be more than just a place to rest your drinks. It can add instant charm to your living room and reflect your personality and style. By following the coffee table decor ideas shared in this guide on how to decorate a coffee table, you can create a focal point in your space that is both functional and stylish. Remember to consider how you plan to use the coffee table, choose the right coffee table for your living room, and match your coffee table decor with your home's aesthetic. With these expert tips, you'll have a beautifully styled coffee table that you and your guests will love.