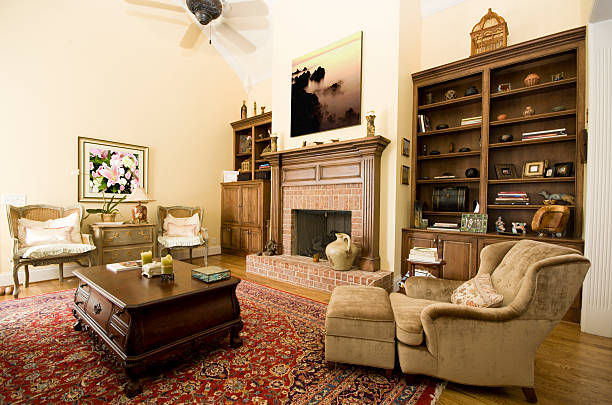 Introduction to Ottomans vs. Coffee Tables
When designing your living room, choosing between an ottoman and a coffee table is an important decision that impacts both function and aesthetics. Ottomans and coffee tables serve similar purposes – providing a surface for drinks, books, remotes, and more while also adding style. However, there are key differences between the two that make each option better suited for certain spaces and needs.
This article will provide an in-depth exploration of ottomans versus coffee tables to help you determine which is the better fit for your living room. We'll compare and contrast the pros and cons of both options so you can weigh your priorities. We'll also showcase examples of stylish ottomans and coffee tables to spark inspiration. Finally, we'll provide tips on choosing between the two and styling each piece.
Whether you're looking to maximize function or achieve a certain aesthetic, this guide will cover the key considerations to ensure you select the optimal ottoman or coffee table for your living space. Let's dive in!
Key Differences Between Ottomans and Coffee Tables
While ottomans and coffee tables can both provide surfaces and storage, there are some notable differences:
| | | |
| --- | --- | --- |
| Factor | Ottoman | Coffee Table |
| Shape/Style | Frequently soft, rounded shapes | Sharper, more angular traditional table structure |
| Height | 18-22 inches tall typically | Lower, around 16-18 inches tall |
| Material | Upholstered fabric surfaces | Hard surfaces like wood, glass or stone |
| Storage | Many feature lift-top internal storage | Most do not have storage space |
| Mobility | Usually on legs/casters allowing movement | Stationary furniture piece |
| Multi-Functionality | Can serve as seating or footrest too | Singular purpose as the table surface |
| Placement | Flexible, can be offset or clustered | Meant to be centered in front of the seating |
| Footrest Potential | Yes, upholstered surface allows | Not suitable as a footrest |
So in summary, ottomans provide more versatility and multi-functionality while coffee tables offer a more static, traditional table structure. Keep these differences in mind as we explore the unique pros and cons of each option.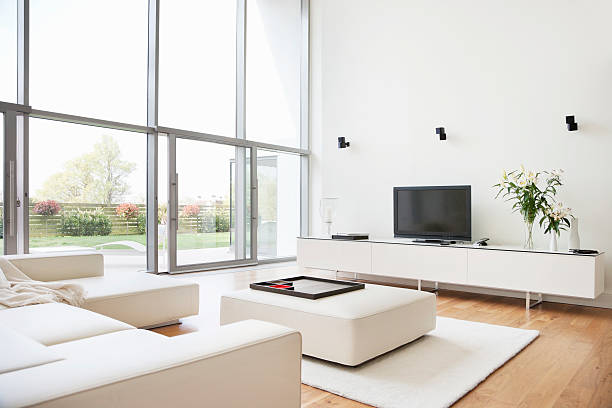 What is Ottoman?
An ottoman is a versatile, upholstered piece of furniture that typically serves multiple purposes in a living room or bedroom. Here's a quick overview of what defines an ottoman:
Material: Ottomans feature padded, cushioned upholstery over their exterior. Common fabrics include leather, velvet, linen, and polyester blends. The soft nature allows them to work as extra seating.
Structure: Ottomans are structured like a large squat stool, with four legs, short sides, and a flat or gently curved top. Many feature a lift-top lid that opens to reveal interior storage space.
Dimensions: Ottoman sizes vary widely, but common dimensions range from 20 to 40 inches in length and width. Heights sit between 16 to 22 inches, similar to coffee tables.
Shape: Common ottoman shapes include square, rectangular, oval, and round. But you can find ottomans in a huge array of shapes from abstract geometric to animal shapes.
Legs: Legs are often short, slightly arched wood or metal legs. Casters allow for easy mobility. Some feature hidden leg storage.
Purpose: Beyond a surface, ottomans provide extra seating, footrest abilities, and storage space. Their upholstered style and mobility allow for versatile placement.
Styles: Tufted, Moroccan pouf, cube, storage, leather, and fabric ottomans showcase the range of options. Different materials and designs suit any decor.
So in summary, an ottoman is a cushioned upholstered seat that doubles as a stylish, multi-purpose furniture piece. It serves as seating, footrest, surface area, and storage all in one.
Pros of Choosing an Ottoman
Ottomans make fantastic alternatives or accompaniments to traditional coffee tables, offering distinct advantages:
Extra Seating: The soft, upholstered surface of ottomans allows them to work as impromptu seating in a pinch. This comes in handy when entertaining guests or just relaxing.
Footrest Ability: Unlike coffee tables, ottomans can pull double duty as comfortable footrests thanks to their fabric surfaces and cushioning.
Storage Space: Many ottomans feature lift-top designs that reveal interior storage compartments perfect for stashing away clutter like blankets, board games, and more. This hidden storage helps keep rooms looking tidy.
Easy Mobility: Most ottomans sit on four legs or casters which makes them very easy to move around on a whim. This allows you to create flexible configurations or pull the ottoman closer for use as a footrest.
Soft, Rounded Edges: The upholstered fabric and cushioned nature of ottomans mean they have gentle, rounded edges instead of sharp corners. This makes them safer options in homes with kids.
Versatile Styling: From tufted leather to fabric-covered designs, ottomans come in countless shapes, sizes and styles to match any home decor. Their mobility also allows you to move them around to create different looks.
Multipurpose Design: Ottomans pull triple duty as surfaces, seating, and footrests. Their style also makes them suitable as coffee tables, side tables, or standalone statement pieces.
Better Fit for Small Spaces: The compact, movable nature of ottomans makes them easier to incorporate into small living rooms where bulky coffee tables could crowd the tiny space.
Cons of Choosing an Ottoman
However, ottomans do come with a few potential drawbacks to consider:
Less Durable: Depending on the fabric, ottomans may be more prone to wear, stains, or damage from sharp objects than wood or glass coffee tables.
Not as Stable: Lightweight ottomans could potentially shift around when in use as a surface for food, drinks, or heavy items. Proper legs or securing to the floor can help.
Lack of Traditional Table Structure: For those wanting the formal look of a classic coffee table, ottomans lack the defined tabletop and leg structure.
Lower Weight Capacity: Large ottomans often hold up to 200 pounds. But very heavy items may exceed the capacity of some upholstered ottomans.
Require More Care: To prevent stains, soiling, or compression issues in the fabric, ottomans need more careful use and upkeep versus hard surface coffee tables.
Can Slide On Floors: Ottomans on slick hardwood or tile can slide around when used as footrests or spare seating. Proper placement and floor protectors help minimize this.
Not as Spacious: While useful for storage, lifted ottoman tops reduce the main surface area versus full-time table tops. The surface is also frequently smaller than some coffee tables.
Trickier Placement: Ottomans work well centered or offset, but it can take some trial and error to find the most complementary position in your space due to their versatility.
So if durability, traditional styling, or maximized surface area are priorities, an ottoman may not fully suit your needs. But their pros often outweigh these cons for many homeowners.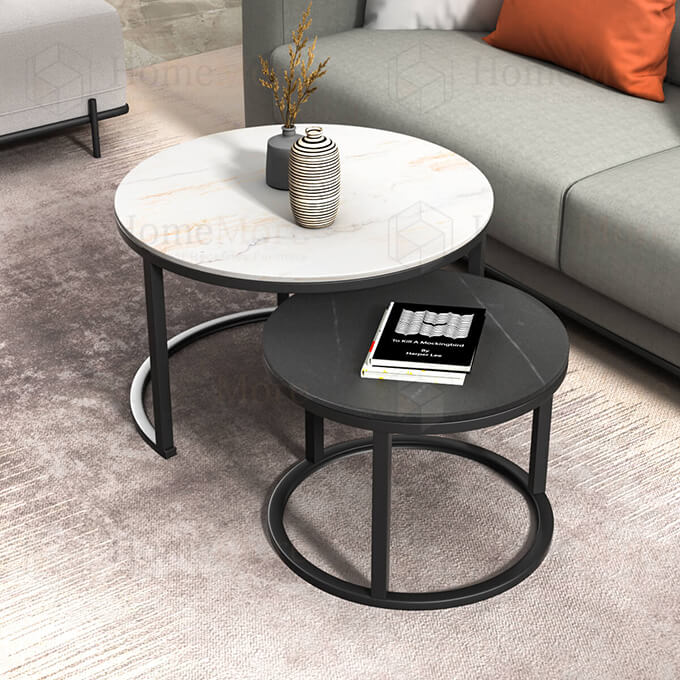 What is Coffee Table
A coffee table is a low, long table designed to be placed centrally in front of seating in living rooms. Here's what defines the standard coffee table structure and design:
Materials: Coffee tables are often made of sturdy wood, metal, marble, glass, or stone tabletops. These durable materials can withstand daily use.
Dimensions: Rectangular coffee tables typically range between 40 to 50 inches long and 16 to 30 inches wide. Heights fall around 16 to 18 inches.
Shape: Common shapes include rectangular, oval, and round coffee tables. Unique cutouts, angles, or asymmetrical shapes also provide interest.
Legs: Straight, tapered, or crisscross-angled legs in finishes like black, chrome or natural wood support the tabletop.
Purpose: Coffee tables provide a stable surface at an ideal height for supporting drinks, remotes, books, and décor while using surrounding seating.
Placement: Centered in front of a sofa, loveseat, or chairs, coffee tables should allow adequate leg room around them.
Styles: From industrial metal to sleek glass-topped tables, many styles exist. However, the basic tabletop and leg structure remains consistent.
So in essence, the coffee table offers a hard, flat surface resting above the legs to functionally and stylishly anchor living room seating arrangements. It's a longstanding, distinctive furniture piece.
Pros of Choosing a Coffee Table
If you prefer a classic coffee table setup, there are plenty of advantages that explain their continuous popularity:
Tried-and-True Design: Coffee tables have an enduring, immediately recognizable structure with tabletops elevated by leg supports. This traditional look complements any style.
Durable Materials: Constructed from sturdy wood, metals, or stone, coffee tables handle heavy use and last for years. No worries about stains, scratches, or dents.
Ideal Table Height: With tabletops 16-18 inches above the floor, coffee tables are perfectly positioned for use while sitting on a sofa or lounge chair. Ottomans can be slightly taller.
Large, Flat Surface Area: From rectangular to oval shapes, coffee tables maximize usable tabletop space to hold numerous items of all sizes. No need to lift lids.
Stability: Heavy coffee tables with wide bases or multiple legs are incredibly stable surfaces. No concerns about accidental movement during use.
Defined Placement: Coffee tables are clearly meant to be positioned directly in front of seating areas, creating orderly living room arrangements.
Sharp, Sophisticated Angles: From rich wood grains to metal accents, coffee tables exhibit gorgeous contrast and eye-catching geometry.
Timeless Styling: The coffee table's clean-lined structure has become a staple of living rooms worldwide. It's a classic look that doesn't fade.
If you want an elegant yet functional table that excels as a surface while making a style statement, a quality coffee table is tough to beat. But they're not without a few drawbacks.
Cons of Choosing a Coffee Table
However, coffee tables do come with some disadvantages compared to ottomans:
Lack of Storage: Most coffee tables do not provide enclosed storage for convenient stashing of items when not in use. This can lead to clutter.
No Extra Seating: The hard tabletops of coffee tables cannot double as extra seating space like soft ottomans. Less flexibility for accommodating crowds.
Not Usable As Footrests: The angles and hard surfaces of coffee tables make them entirely unsuitable for use as footrests.
Fixed Positioning: Coffee tables are stationary furniture pieces, so you cannot easily move them around to create different configurations.
Sharp Corners and Edges: Coffee tables, especially those in glass or metal, have pointed corners that pose safety issues and are not child-friendly.
Size Limitations in Small Spaces: Large coffee tables monopolize floor space in tight living rooms. Ottomans can offer similar functions in a smaller package.
Constrict Multi-Use Potential: Coffee tables are almost exclusively designed to be stationary surfaces, unlike the seating and footrest abilities of ottomans.
Tricky to Incorporate Sectional Seating: Curving sectional designs make it difficult to position a rectangular coffee table so all seating can reach it.
Weighing these cons against the many pros, a coffee table ultimately promotes more singular functionality over the versatility of ottomans.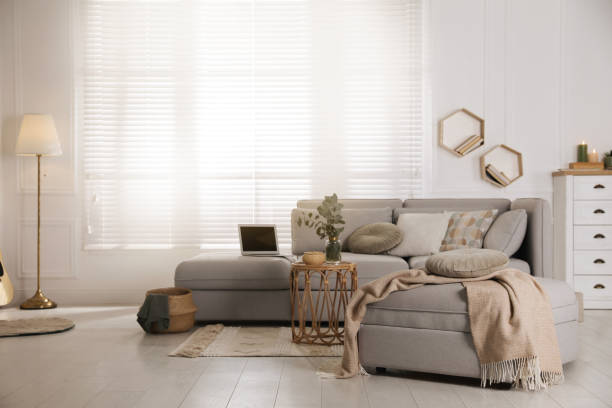 Ottoman and Coffee Table Combined
For those seeking the best of both options, using an ottoman along with a coffee table offers advantages:
Enjoy a primary coffee table for maximum surface area, paired with a movable ottoman for flexibility.
Position the ottoman off-center to create an inviting conversational grouping while keeping the coffee table centrally accessible.
Use a small ottoman or cube pouf on one side of the sofa, and a long coffee table on the other side.
Opt for nesting tables – a large coffee table with an upholstered ottoman underneath that can be pulled out for use as a seat.
Choose a lift-top ottoman that functions as a coffee table when closed, and provides hidden storage when opened.
Place a square ottoman under an oval glass coffee table to add softness while retaining the table surface.
Use a leather ottoman as a movable side table to hold drinks and snacks, keeping them off the main coffee table.
Mixing an ottoman and coffee table combines stylish, soft surfaces with maximum usable tabletop space to get the benefits of both options in one living room.
How to Choose Between the Two
When deciding between an ottoman or coffee table, first consider your space and needs:
Small living room? An ottoman saves room while offering storage and seating.
Have kids or clumsy family members? Rounded ottomans are safer.
Entertain frequently? Look for ottoman seating and surface area.
Want multi-purpose furniture? Ottomans offer versatility.
Seeking traditional styling? Opt for a classic coffee table.
Need maximum tabletop space? Coffee tables deliver.
Looking to maximize budget? Inexpensive ottomans start under $100.
Prioritize durable surfaces? Choose wood, metal, or stone coffee tables.
Also, measure your space and current furniture to ensure whichever option you choose fits comfortably within the room. This will help determine the ideal shape, size, and positioning.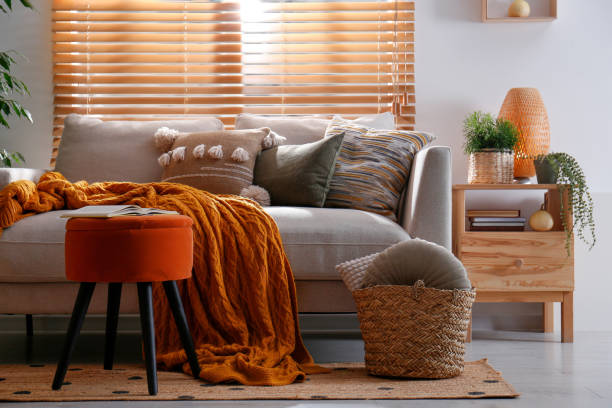 Best Ottomans for Living Rooms
Here are some stylish, functional ottomans perfect for living spaces:
Tufted Square Ottoman: Classic button-tufted upholstery with storage space inside. Can hold up to 200 pounds when used as a table.
Large Leather Ottoman: Timeless distressed leather with a tray top for holding drinks and personal items. Stands up to wear.
Round Ottoman With Casters: Circular-shaped padded ottoman on wheels makes moving around a breeze. Features a lift-top for interior storage.
Small Cube Ottoman: Compact size is ideal for small rooms. Use as a footrest or pull-up for extra seating. Available in many fabric choices.
Faux Sheepskin Ottoman: For a cozy, textured look, try an ottoman covered in plush faux sheepskin fabric. Soft to the touch.
Velvet Storage Ottoman: Luxe soft velvet upholstery in gray, blue, blush, and more colors. The lift top reveals ample storage space.
Pouf Seating Ottoman: Low, casual Moroccan pouf styling. The small size makes mobility easy to use anywhere in a room.
Best Coffee Tables for Living Rooms
These coffee tables balance style and everyday functions:
Oval Marble Coffee Table: The elegant cool white marble top adds a natural pattern. Sweeping oval shape with crossed silver legs. Matches any decor.
Reclaimed Wood Coffee Table: Rich hand-stained reclaimed barn wood tabletop with black metal frame. Industrial rustic feel.
Mirrored Coffee Table: For light and sparkle, choose a coffee table with beveled mirrored surfaces. Available in various edgy geometric shapes.
Lift-Top Storage Coffee Table: Mahogany stained wood fits traditional tastes. The hidden storage compartment is revealed when the top lifts up.
Round Glass Coffee Table: The circular glass top gives a lightweight, airy feel. Tempered for durability. Chrome finish base.
Concrete and Wood Coffee Table: Mix of materials with natural light wood shelves under a stained concrete tabletop slab. Industrial modern design.
Rattan Weave Coffee Table: Natural woven rattan paired with black legs forms an organic, breezy coastal coffee table. Also available in faux rattan.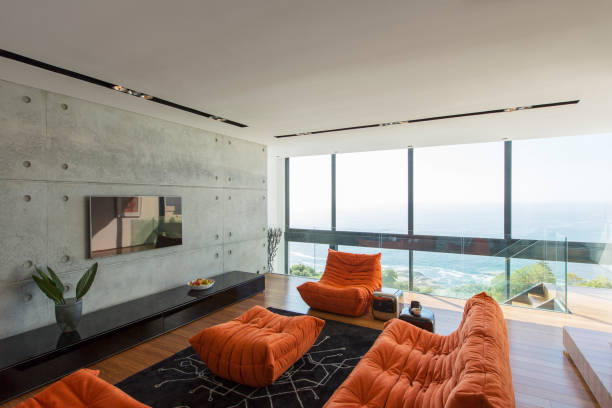 Ottoman Styling Tips
Style your ottoman with these tips for a pulled together, inviting look:
Layer coffee table books and decorative trays atop the ottoman to designate it as a table surface.
Add a textured throw blanket over the ottoman to introduce color and softness into your space.
Incorporate smaller poufs around a large ottoman to create a modular seating area.
Float a large ottoman behind a sofa to delineate sitting areas in open concept rooms.
Place a pair of upholstered ottomans together to use as a coffee table replacement. Top with books, vases, and accent decor.
Position an ottoman in front of chairs, sofas, or beds as a designated footrest.
Set decor like candles, plants, or baskets on top of ottomans to enhance the surface styling.
Use an ottoman as a side table – top it with a lamp, framed photos, or a drink tray.
Create cohesive vignettes by selecting ottomans in the same color or print as your sofas and chairs.
Coffee Table Styling Tips
Make your coffee table a focal point with these easy styling ideas:
Incorporate coffee table books tied to your interests like architecture, art, or travel. Stack horizontally or vertically.
Keep the tabletop minimal with just a couple of eye-catching items like a bold lamp, vase, or organic wood bowl.
Layer rug textures by placing a fiber, wool, or cowhide rug under the coffee table area.
Candles, greenery, and flower arrangements instantly enliven coffee tables. Opt for unscented votives or floating candles.
Display cherished decorative items like coral pieces, geodes, or turquoise bowls on top for an eclectic collected look.
Use baskets and trays to hide electronics, controls, and cords. Keep just the essentials in view.
Show off your style with thematic coffee table accessories like botanical prints and dried florals.
Change up your look seasonally – light and airy in summer, moody and cozy in winter.
Ottomans vs. Coffee Tables – Which is Better Overall?
When it comes to determining whether an ottoman or coffee table is better for your space, it depends on your priorities:
Ottomans are more versatile and better suited for:
Small spaces
A casual, laidback room style
Adding storage and seating
Frequent entertaining guests
Flexibility in placement
Multi-purpose furniture use
Softer, rounded styling
Coffee tables work best if you want:
A formal, elegant look
Maximal tabletop space
Durability and traditional structure
Singular table function
Defined placement in front of seating
Sharp angles and sleek lines
Statement-making style piece
For many homeowners, the ottoman's advantages make it a slightly better overall option. But coffee tables still can't be beat when you want abundant surface area and timeless decor.
Ultimately, choose based on your room size, design style, and functional needs. And when in doubt, mix ottomans and coffee tables to get the benefits of both!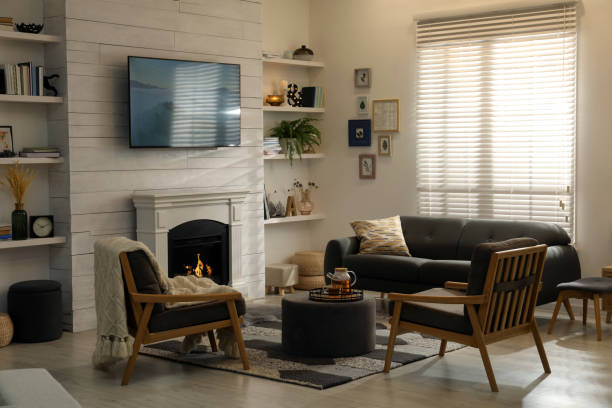 How do you use an ottoman as a coffee table?
An ottoman can easily function as a coffee table in your living room. Here's how:
Select an ottoman similar in height to a coffee table, around 16-18 inches tall. This makes it easy to use while seated.
Choose an ottoman large enough to hold items you typically place on a coffee table – lamps, books, décor.
Style the ottoman like a coffee table by layering decorations, books, and trays on top.
Position the ottoman centrally in front of your sofa or chairs, mimicking a coffee table's placement.
Opt for a sturdy ottoman with a flat top – tufted, wood, or leather – to create a table-like surface.
Consider an ottoman with internal storage to hold items you want concealed.
Add legs or attach the ottoman to the floor so it stays firmly in place when used like a table.
Use a long ottoman in place of two side tables to flank a sofa. Top with lamps, snacks, etc.
Select an ottoman in a coordinating color, pattern, and shape to flow with your overall room decor.
Conclusion: What's Best for Your Living Room?
When deciding between an ottoman or a coffee table, there are convincing points on both sides. Focus on your room size, functional needs, interior design style, and placement preferences to determine which option truly makes the most sense for your home.
For many, the versatile ottoman wins out for its space-saving dimensions, footrest abilities, storage, and soft edges. But don't count out the coffee table's winning combination of style, abundant surface space, and durability. And of course, pairing the two options can provide ideal form and function.
Whichever route you take, choose pieces that both complement your decor and suit how you relax and entertain. With the right ottoman or coffee table anchoring your space, your living room will instantly feel both stylish and welcoming.