Choosing the perfect coffee table can be bewildering. This article is your definitive guide to navigating coffee table sizes. Discover key factors dictating dimensions, explore standard sizes, and learn how to select a coffee table that's aesthetically appealing and practical. This guide empowers you to make informed choices, whether you're refreshing your living room or adding a new coffee table. Dive in for a deeper understanding of coffee table dimensions.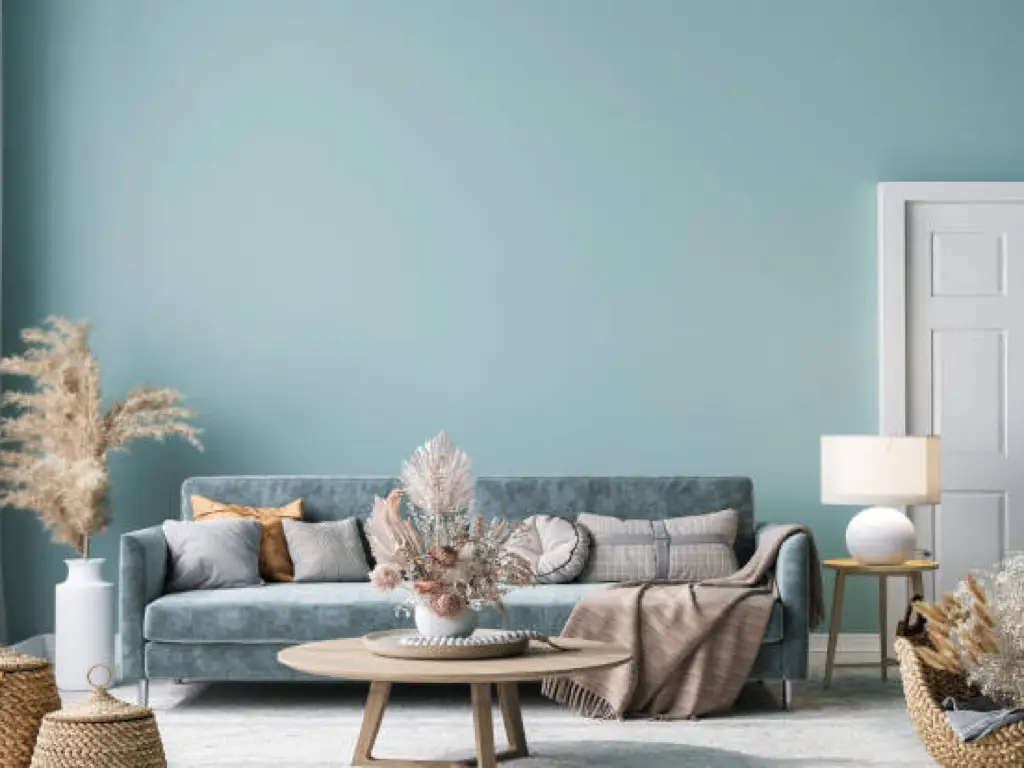 What Are the Essential Factors for Determining Coffee Table Dimensions?
The quest to find the perfect coffee table for your living room is more complex than selecting a piece that suits your design preference. The right size coffee table dimensions play a critical role in cultivating a harmonious living room setup. When deciding on the right size for your coffee table, the factors you need to be considering include the table's height, length, and width.
The length of your sofa is key when determining the size of your coffee table. An essential rule of thumb is that the coffee table length is approximately two-thirds the length of your sofa. Ensuring this proportion maintains an aesthetic balance between your existing seating arrangement and the size of the room.
Secondly, the coffee table's height, including the ideal height, is an integral element to consider. Ideally, the coffee table should be an inch or two short of your sofa cushions, taking into account the dimensions of your sofa. The rationale behind this is it ensures enhanced comfort to the user when reaching for objects on the coffee table while seated.
Lastly, take into account the clearance around your coffee table. Make sure to leave a gap of about 14 to 18 inches of space between the coffee table and sofa. Thus, a coffee table's width also influences the aesthetic and practical aspects of your living room.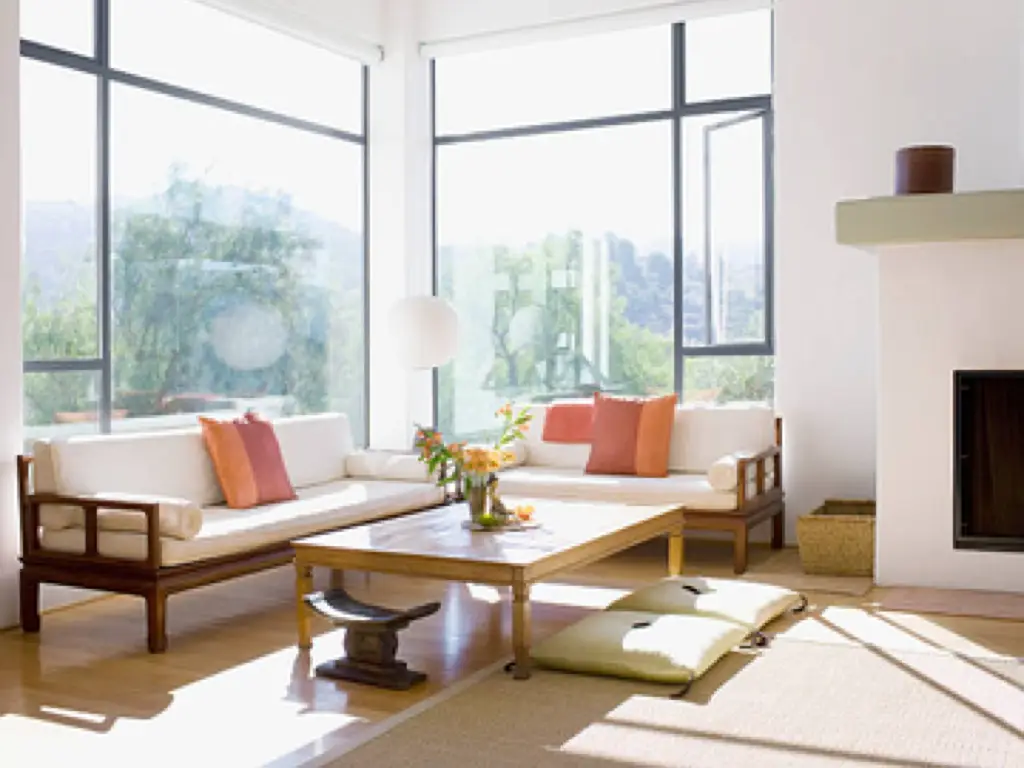 Understanding the Importance of Coffee Table Dimensions
Selecting the right coffee table dimensions, including the length of your coffee table, isn't merely based on standard measurements, it's about capturing the essence of your living room's aesthetic and functionality. The size and design of your coffee table can dramatically transform the overall appearance and usage of your room.
The coffee table's width is a crucial component in striking this balance. While a wider square table provides a larger surface area for various items, it also demands more space. Hence, when determining the width of your coffee table, it's paramount to strike a balance between functionality and the spatial constraints of your room. One great resource for finding inspiration and ideas for coffee table designs is Architectural Digest. Additionally, if you're looking for TV placement ideas, Architectural Digest offers a wide range of articles and galleries showcasing stylish and functional TV setups.
An Ottoman coffee table represents a versatile option for smaller living spaces, especially when it comes to small coffee tables. These tables offer additional storage and seating capabilities, making them a highly functional choice. Considering the overall size of an Ottoman coffee table is crucial, given its dual role in your living space.
The Complete Guide to Average Coffee Table Sizes
Comprehending the average dimensions of coffee tables, such as the coffee table size guide, can significantly simplify your search for the perfect sizing one. These measurements can serve as a benchmark to find the ideal dimensions for your comfortable access coffee table.
Rectangular coffee tables usually measure about 47 inches in length and 27 inches in width. They are apt for larger living rooms that require a spacious surface. Conversely, round tables usually have a diameter of 22 to 30 inches, making them a suitable choice for smaller rooms. If you're looking for a unique and stylish option, consider an oval coffee table. However, if you prefer a square coffee table, it can be a versatile and functional addition to any living space. What are you waiting for, click here to choose your destiny!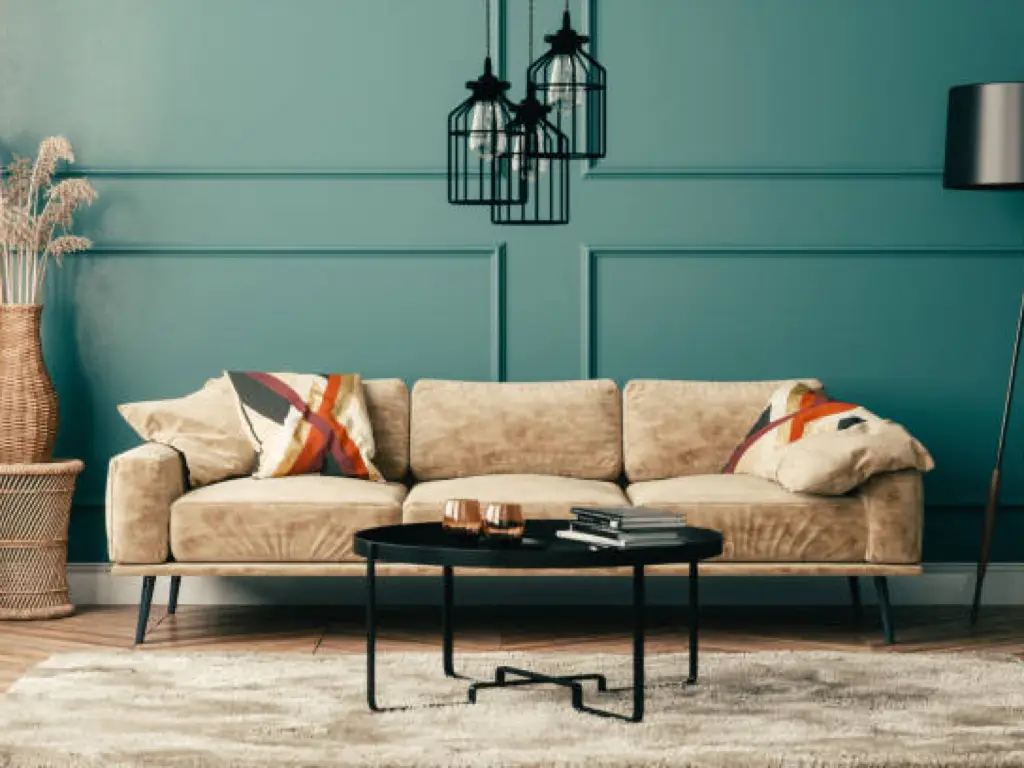 Coffee Table Dimensions: Finding the Right Fit for Your Room Layout
Your small living room layout plays an important role in determining the appropriate coffee table dimensions. The size of the table should naturally fit in with the other pieces of furniture in the room and allow for easy movement.
The coffee table dimensions should align with the proportion of other furniture. It should be 1 to 2 inches shorter than your sofa seat's height, creating a more balanced look. The table length should be approximately two-thirds the length of your sofa, providing a proportionate harmony.
Unlocking the Secrets of Coffee Table Heights: How High Should It Be?
Coffee table height is an often overlooked factor that impacts the functionality and decor aesthetics of your living room. Generally, coffee tables should be 1 to 2 inches shorter than your sofa seat height. This height enables ease and accessibility to items on the table or if you enjoy putting your feet up every once in a while.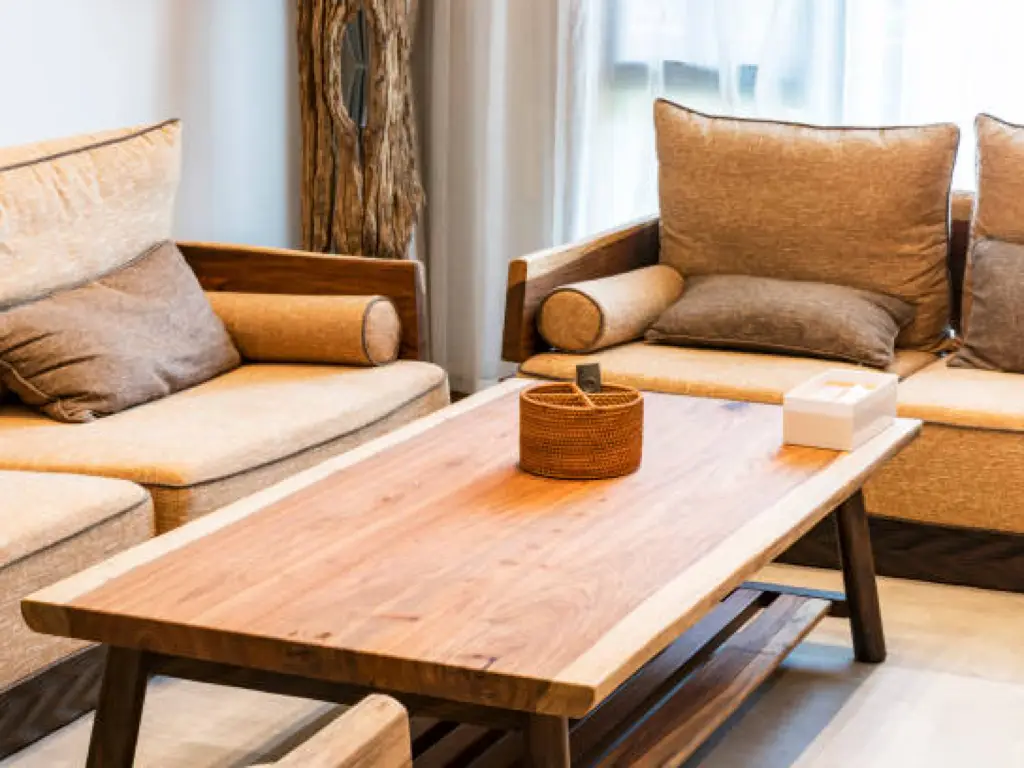 Coffee Table Storage Solutions: Size and Dimensions for Practicality
Coffee tables that feature added storage space, like a new coffee table, can greatly enhance the functionality of your living room, especially if space is a constraint. A coffee table with storage facilities may need to be higher and wider than the average coffee table to accommodate these features. When it comes to interior design, choosing a coffee table with storage can be a practical and stylish solution.
Coffee Table Dimensions: Frequently Asked Questions (FAQs)
Here are some questions you might be wondering about.
| | |
| --- | --- |
| How big should a coffee table be for a standard-sized living room? | A standard rectangular coffee table measuring about 47 inches in length by 27 inches in width would ideally fit in a standard-sized living room. When choosing furniture pieces for your living room, it's important to consider the size and dimensions to ensure a comfortable and functional space. |
| What is the ideal coffee table size for cramped apartments? | For smaller apartments or living spaces, a round coffee table measuring 22 to 30 inches wide can provide a sense of spaciousness while offering adequate functionality for a small space. |
| Are there any industry guidelines on coffee table dimensions for aesthetically pleasing arrangements? | Yes, design experts often recommend that your coffee table height is 1 to 2 inches lower than your sofa seat and the table length to be approximately two-thirds the length of your couch. |
| How do you determine the right coffee table size for L-shaped sofas or sectional couches? | The coffee table dimensions appropriate for L-shaped or sectional couches depend on the length of the primary section of the seating. |
Where to Shop: Finding the Perfect Coffee Table Dimensions
Numerous online furniture stores and brick-and-mortar shops offer a range of coffee table sizes, styles, and designs. By understanding the standard dimensions and the ideal size for your living room, finding the perfect coffee table becomes a less daunting task.
Discover the transformative power of HomeMore coffee tables, where stylish design meets space-saving function. Our in-house design team skillfully crafts furniture that addresses modern consumer needs, merging trending aesthetics with unmatched performance capabilities. Experience the magic of our multifunctional pieces, designed to adapt to your evolving lifestyle beyond static expectations. Infused with modern technology, HomeMore coffee tables are at the top of the innovation curve, providing a comfortable user experience that feels futuristic. Shop HomeMore, the perfect blend of style, function, and technology. Click here to experience more with HomeMore.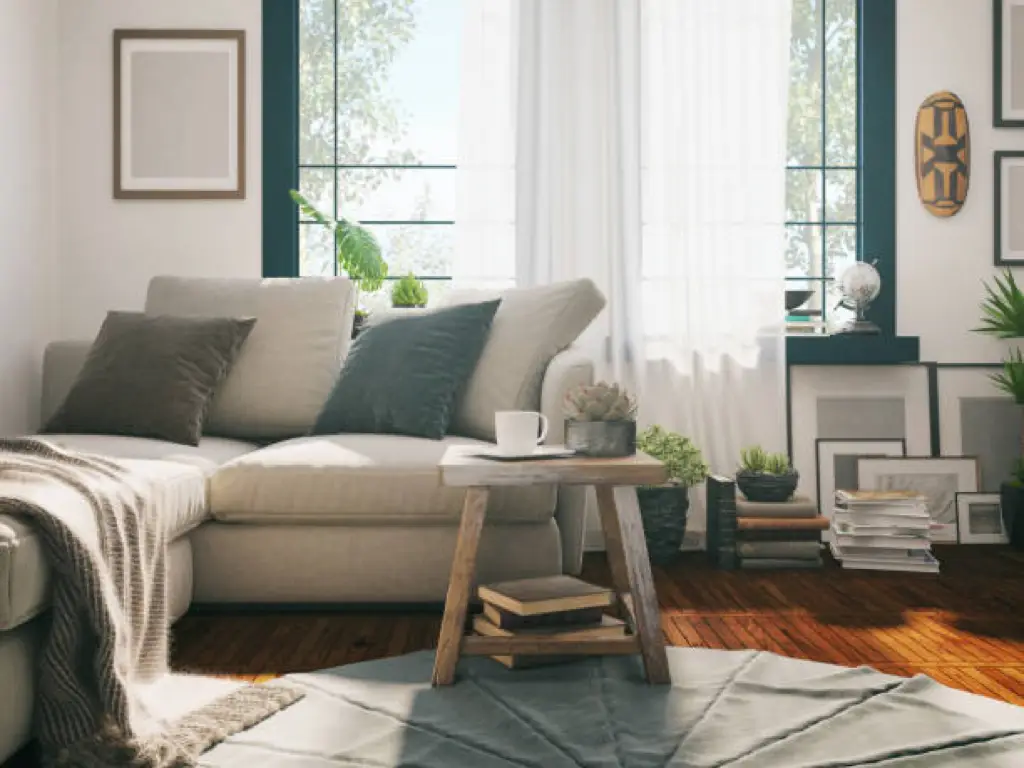 Conclusion
Understanding coffee table dimensions is essential to finding the right coffee table that suits your living room. Ascertaining the size of your living room and sofa, your design preferences, and the practical aspects of coffee table usage can guide you toward finding the right size, style, and design table. This guide empowers you with the knowledge to find the ideal coffee table and enhance the feel and functionality of your living room.