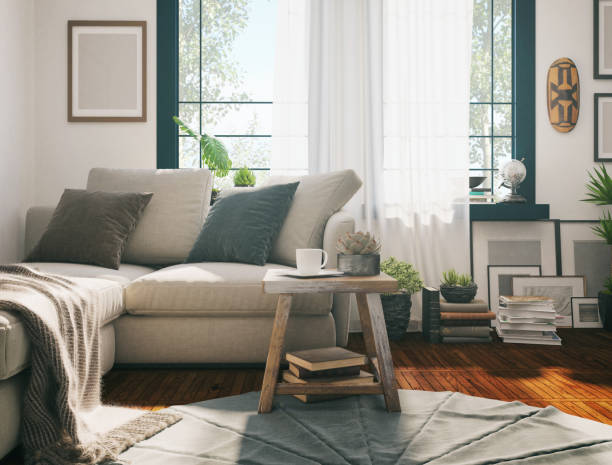 Marble Remains a Popular Coffee Table Choice
Marble continues to be one of the most sought-after coffee table materials going into 2023. The timeless veined patterns of marble add natural texture and effortless elegance to both traditional and contemporary living spaces. Marble coffee tables have a luxurious, heirloom quality while still feeling current and fresh.
From Carrara and Calacatta to bold breccia and deep charcoal grey, marble tops come in a diverse array of white, grey, and black marble color variations. Pairing marble with metal legs in brass, gold, or silver creates a noticeable contrast for a more modern coffee table aesthetic. For traditional interiors, carved wood legs complement marble's inherent elegance. Distressed finishes and rough-hewn marble surfaces also add organic flair.
Marble is a popular choice that instantly elevates a living room. The cool, hard surface resists scratches, stains, and water rings, making it one of the most durable and low-maintenance coffee table options. Marble's timeless beauty and natural pattern variations ensure any marble coffee table will stay stylish for years to come. No wonder marble continues to dominate coffee table trends going into 2023 and beyond.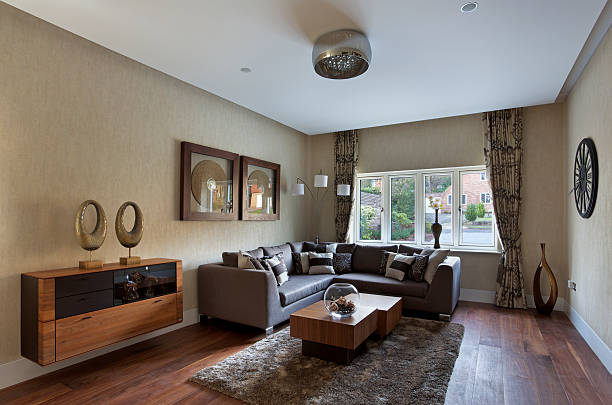 Unique Wood Grains Stand Out with Burl Tables
Burl wood coffee tables highlight the uniquely organic shapes and whorls found in the rare burl portion of tree trunks. The irregular swirls and patterns create visual interest and no two burl coffee tables look exactly alike. Tables crafted from the burl sections of exotic woods like walnut, maple, and mahogany make stunning organic statements. The intricate woody textures and patterns range from busy abstract shapes to serene flowing waves.
Burl grain coffee tables bring warmth and a natural touch to modern decor. The tables can be left with a clear finish to showcase the wood's raw splendor or stained in whitewashed and grey-washed tones for a beachy weathered look. Contrasting metal legs in black, brass, or silver allows the burl grain to really stand out. For a more uniform look, pairing a burl tabletop with solid wood legs lets the striking grain take center stage.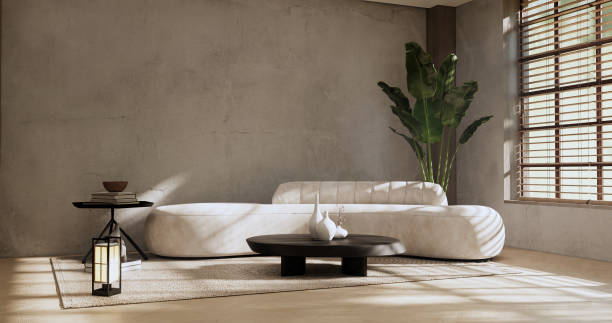 Concrete Adds Industrial Style
Concrete is on trend for coffee tables in 2023, blending ultra-modern style with raw, industrial edge. Concrete tabletops and bases have an understated, unfussy aesthetic that complements both masculine bachelor pads and chic feminine interiors. The matte grey material has a neutral, solid presence that anchors a room without overpowering.
Smooth concrete table tops with metal legs have a sleek, contemporary vibe. For a more modern industrial edge, distressed concrete with pebbles and aggregate blends imperfections with the organic texture of stone and gravel. Concrete can also be molded into unusual sculptural shapes like cantilevered shelves and asymmetric silhouettes. Partner concrete with wood or marble for contrast.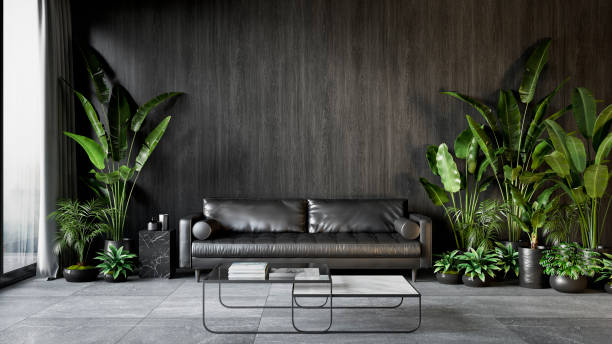 Metallic Accents for Glamorous Living Rooms
Metallic coffee tables in brass, silver, and gold lend glamour and sophistication to living rooms. Metal tables have a clean, sleek silhouette that suits both traditional and contemporary spaces. The high-shine reflective surface instantly modernizes a room and catches the eye.
For a more eclectic look, a glass, marble, or stone tabletop paired with sculptural golden legs has a striking retro Palm Springs vibe. A glass top lets the metal base make a bold style statement. More minimalist metallic coffee tables allow the luxe material to take center stage, like a geometrically welded gold or silver table with a metal-tone finish.
Subtler metallic details like copper inlay or champagne stainless steel legs also telegraph understated elegance. Metallic coffee tables up the glam factor in any living room or sitting area.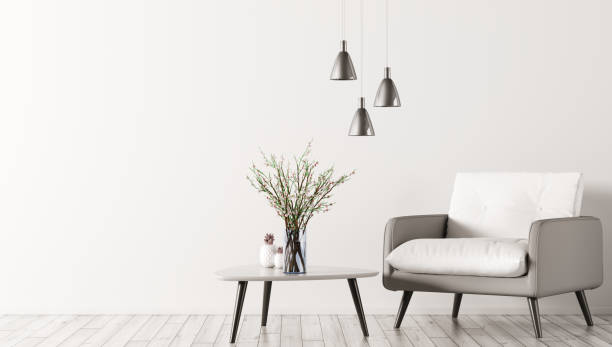 Unexpected Shapes like Hexagons and Triangles
2023 coffee table trends break away from the expected rectangular and square shapes with creative silhouettes like triangles, curved edges, and hexagons. Unconventional coffee table shapes create a visual impact and bring playful energy to living spaces.
Hexagonal coffee tables make a strong geometric statement, especially when paired with a round area rug. The six-sided shape works well for large coffee tables that can anchor a conversation area. Triangular tables are also on-trend, fitting neatly in room corners or adding architectural contrast next to square seating.
Kidney bean-shaped coffee tables with a curved profile add softness to modern spaces. Circular coffee tables similarly ease boxy room corners. Oval, ellipse, and boat shapes also continue trending for their fluid, organic forms.
Unexpected coffee table shapes make a unique alternative to traditional rectangles. Clever irregular silhouettes like parallelograms, trapezoids, and rhombuses also create visual interest from all angles. Take coffee tables beyond four legs or sides for a conversation-starting look.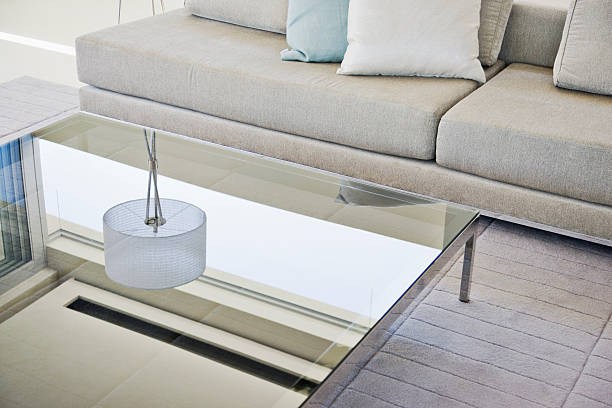 Sleek Styles with Glass Tops
Glass coffee table tops lend a light, airy feel perfect for small spaces. Transparent glass maintains an open visual footprint, creating the illusion of more square footage. Tinted glass in smoky greys and frosted finishes diffuse and soften a room's contents.
Glass material enables playful table bases and sculptures to shine through. A glass top with a metal base reveals architectural shapes like crisscrossing gold frames. For an artistic coffee table, glass shelves suspended above metal legs display collectibles.
Glass requires coasters and some care to prevent scratches. But display-worthy glass tops let you creatively accent the space beneath with coffee table books, flowers, or decor. For a beachy vibe, add some shells or starfish below.
The streamlined profile of glass-topped tables complements both modern and contemporary rooms. Clear or colored glass tops bring lightness and style.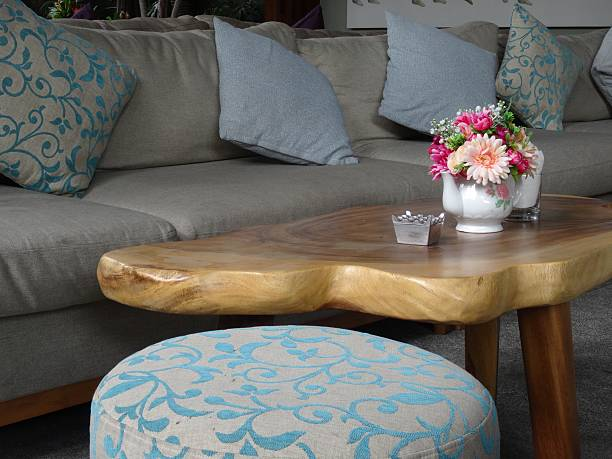 Natural Edge Slabs Bring the Outdoors In
Natural edge coffee tables incorporate raw, organic wood or stone slab tops for an earthy look in 2023. Rough unfinished edges and bark maintain the original outside contours of the material. This creates an organic texture, bringing a slice of the outdoors inside.
Natural edge wood slabs fuse rustic and modern, with raw asymmetrical edges paired with sleek metal bases. Each slice has a unique shape due to the tree trunk's natural growth rings. Hardwoods like walnut, acacia, and maple make stunning tables.
Stone slabs in marble, granite, or travertine also carry the material's outer profile indoors. The raw stone edge provides interest in living spaces. Natural edge coffee tables make organic statements as sculptural centerpieces.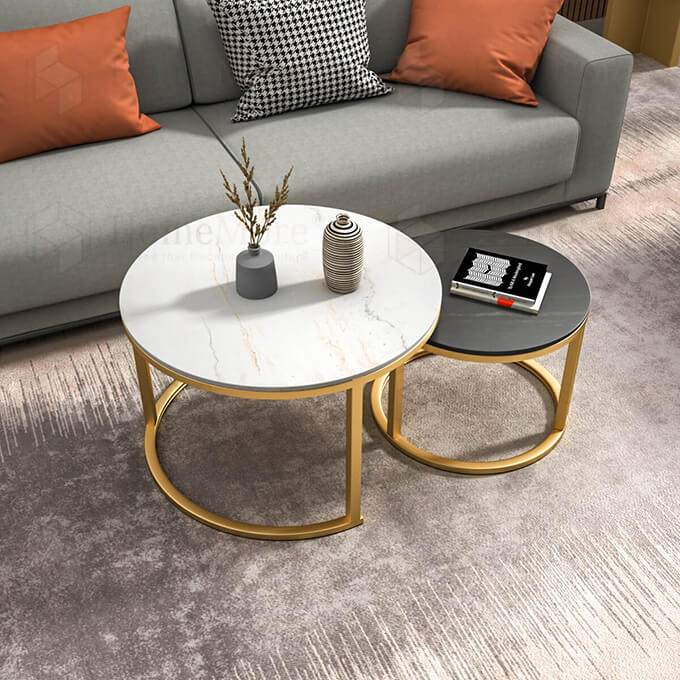 Nested Tables Offer Flexible Functionality
Nested coffee tables with storable tiers are a top trend for 2023. Stacked sets allow you to tailor table surface space to each moment and need. Nesting coffee tables provide a multi-level organizer right in your living area.
With nested coffee tables, slide out removable trays or lift the top tier to reveal functional surfaces below for serving snacks, playing games, or stacking books. Some nested tables offer three or more lift-off layers to maximize versatility.
When extended, nested coffee tables provide ample tabletop space for entertaining or large centerpieces. Slide layers away as needed for a minimalist look or more floor room. Storage-friendly nesting table sets keep remote controls, coasters, and clutter out of sight but within reach.
Flexible nested coffee tables with their transformable layers allow you to scale up or down as needed. Their space-saving functionality makes nesting coffee tables a continuing trend.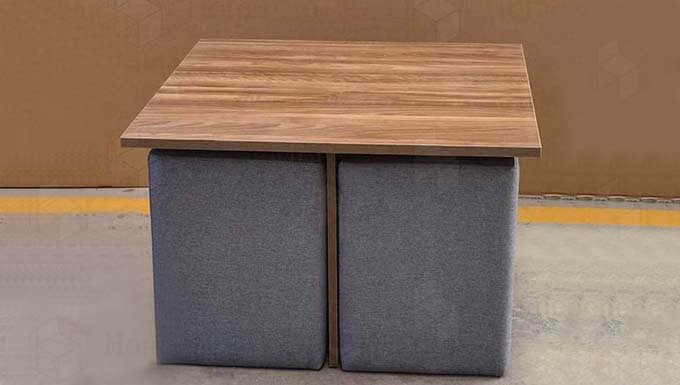 Ottoman Coffee Tables Add Storage and Extra Seating
Coffee table ottomans serve double duty as seating and concealed storage compartments. Lift the padded top to reveal spacious interior storage for blankets, board games, DVDs and more. The upholstered ottoman look has a casual, inviting vibe.
Ottoman coffee tables free up drawer and cabinet space elsewhere by stashing items conveniently in your living room. Look for ottomans with removable trays and organization compartments inside. Tufted, buttoned and leather upholstery update the ottoman look from overstuffed to sleek.
The seating dimension makes ottoman coffee tables a cozy, multifunctional option. Use them to prop up your feet, take a seat for conversation or give kids a place to play. Ottoman coffee tables indulge your need for comfort and additional storage.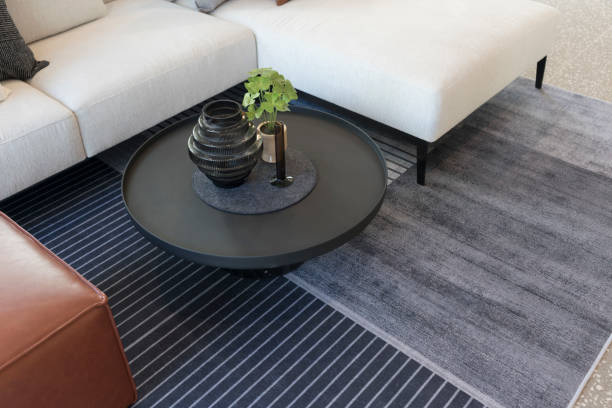 Bold Black Finishes Make a Statement
Deep black coffee tables provide a strong, eye-catching foundation for lighter, brighter furniture and accents. The saturated near-black finish makes a bold monochromatic statement in modern spaces. Black coffee tables instantly ground a room with their dark solid presence.
From wood to marble to glass, coffee table materials gain drama and elegance with an ebony or charcoal stained finish. Black finishes read as ultra-contemporary for a sleek, modern look. The richness of black wood grain patterns also stuns with visual depth.
For an eclectic spin, mix a black coffee table with lighter wood, white upholstery, and brass accents. The dynamic contrast makes decor details pop. With their strong grounding presence, black-finished coffee tables anchor rooms in striking style.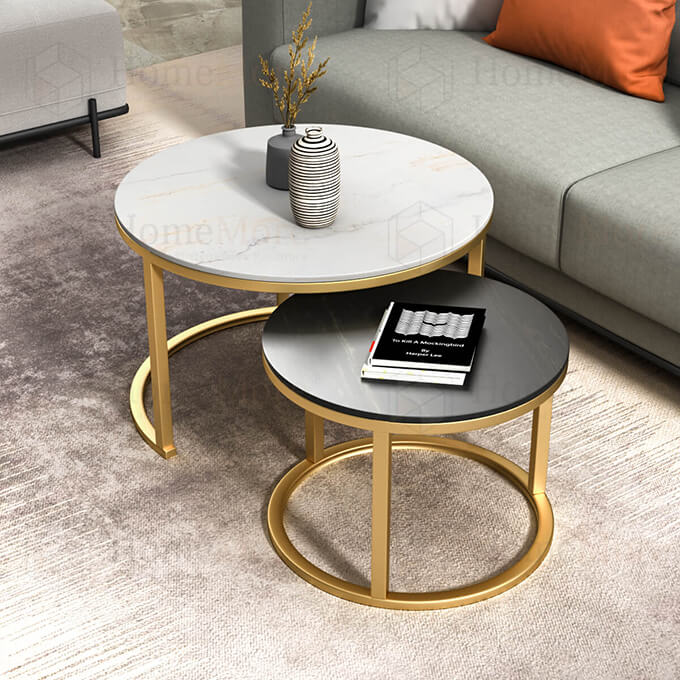 Convertible Tables Double as Dining Spaces
Convertible coffee tables allow you to transform your living room into an entertaining space. Lift-top coffee tables reveal a hidden surface within to expand your usable tabletop area. Some even have leaves that pull out to extend seating capacity.
Convertible coffee tables with drop-leaves or lift-tops easily convert to accommodate more dinner plates or serveware for casual get-togethers and holidays. Look for solid wood or marble tops that can support serving dishes and food. Metal bases with space to accommodate legs when open provide stability.
When not hosting, simply lower the surface back down to a standard coffee table. Multi-functional convertible coffee tables maximize living areas in studios, apartments, and smaller homes. They make rooms appear larger by quickly adapting spaces from coffee breaks to impromptu dining.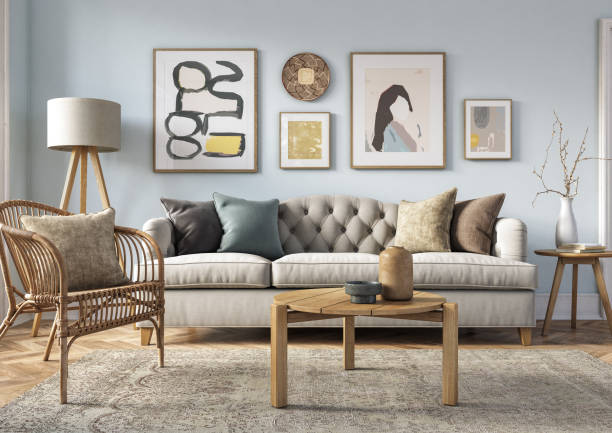 Classic Wood Tables with Modern Twists
Traditional wood coffee tables get refreshed with contemporary legs, two-tone finishes, and asymmetrical lines in 2023. The warmth of natural wood grains blends seamlessly into both classic and current coffee table decor. Modern metal frames in black, brass or chrome placed under classic wood tabletops create stylish contrast.
Two-tone wood stains update familiar maple, mahogany, and walnut tables with light grey or brown washes. Bleached finishes lighten wood tones for a coastal weathered look. Unexpected shaped and tapered wood slabs give classic materials a modern flair.
Wood coffee tables easily adapt to changing styles with the addition of on-trend bases and modern finish techniques. Their natural authenticity pairs perfectly with sleek mid-century or rustic farmhouse rooms for timeless appeal.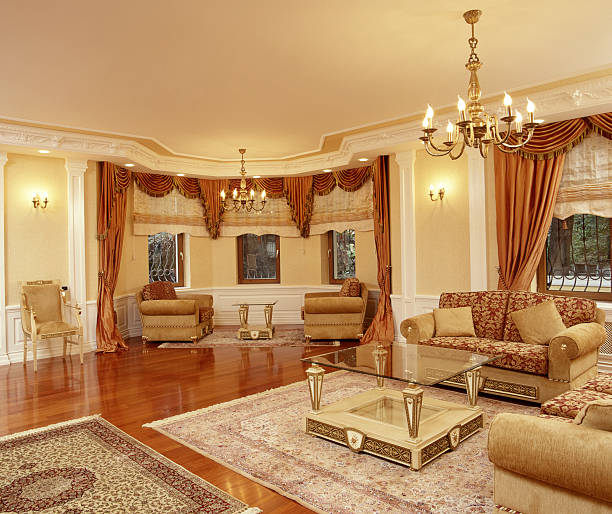 Luxe Details Like Inlays and Gold Legs
Luxe accents like mother of pearl inlay, gold framing, and cabriole legs take coffee tables to the next level. Ornate decorative flourishes add a touch of glamour and sophistication. Jewel-toned inlays in sapphire blue or emerald green reflect light for an opulent effect.
Graceful cabriole curved legs lend French country charm with intricately carved details. Meticulously welded brass and gold framing lends a mid-century modern or art deco feel. Marquetry woodwork showcases fine geometries and patterns.
Handcrafted details provide gorgeous embellishments to elevate simple table materials. For exotic global influences, Southeast Asian and Moroccan motifs incorporate wood burning, tile mosaic and laminated bone or straw overlays. Elevated coffee tables become true works of art.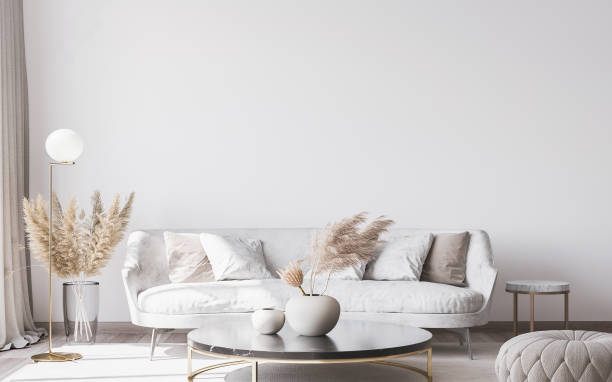 Marble Paired with Metal for Contrast
The 2023 coffee table trends marry natural marble with sleek metal frames and legs to play with contrast. Pairing the visual weight of stone with airy, delicate metals creates an eye-catching push and pull aesthetic.
Polished brass, black iron, and silver finished steel legs provide a modern counterpoint to marble's traditional elegance. The casual elegance of a marble slice gets refreshed with the industrial edge of a minimalist metal base.
Using metal legs allows the uniqueness of each marble stone to take center stage. Metallic hairpin and wishbone legs are on trend, with slim profiles to highlight gorgeous grey and white veining.
For an eco-chic look, upcycled metal industrial bases get renewed life paired with marble tops. The organic stone tempers metal's harder edges. Paired together, marble and metal make perfect design partners.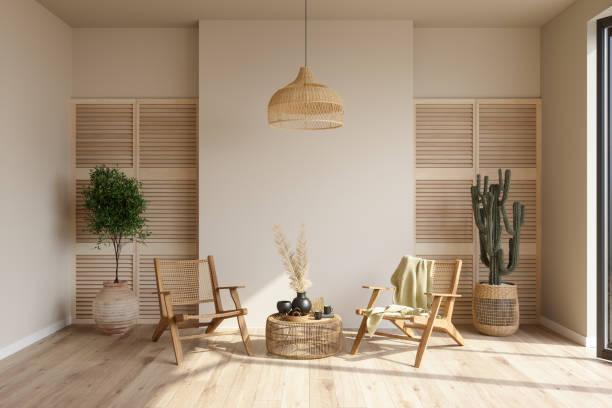 Rattan and Wicker Update Casual Spaces
Natural woven coffee tables introduce rustic texture to living rooms in 2023. Rattan and wicker table tops and shelves provide a laidback style perfect for porches, patios, and poolside relaxing. The tactile designs bring approachable ease to family spaces.
Look for vintage-inspired cones and bubble shapes. Wrapped cane surfaces add dimensional detail. Using weather-resistant synthetic rattan prevents cracking and maintains durability outdoors.
Organic woven coffee tables infuse living areas with breezy character. For exotically global flair, tribal patterns mimic traditional African and Indonesian weaving. Rattan coffee tables lend natural allure anywhere you want to kick back and unwind.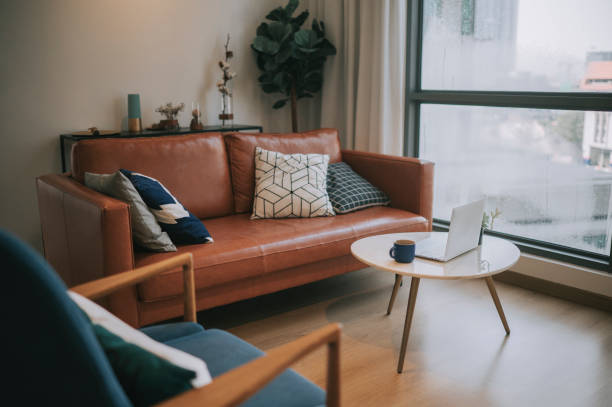 Unexpected Materials Like Leather or Lucite
Unique coffee table materials like leather, lucite, and acrylic inject personality into living spaces. Leather-wrapped table tops in black or tan provide cozy, casual elegance reminiscent of vintage trunks. Tufted leather surfaces have a comfortable, inviting texture.
Transparent lucite and acrylic have a light yet substantial presence. The clear material reveals what's under the table while still providing a solid surface. For fun, embed decorative items like sea shells or faux flowers inside lucite tables.
Coffee tables made from one-of-a-kind repurposed objects also surprise, like an old camera, vintage suitcase, or salvaged window. Imaginative materials make each table a custom art piece.
In 2023, creative coffee table materials lend unique character to match your personal style and mood. Unexpected surfaces keep your living room looking fresh and completely you.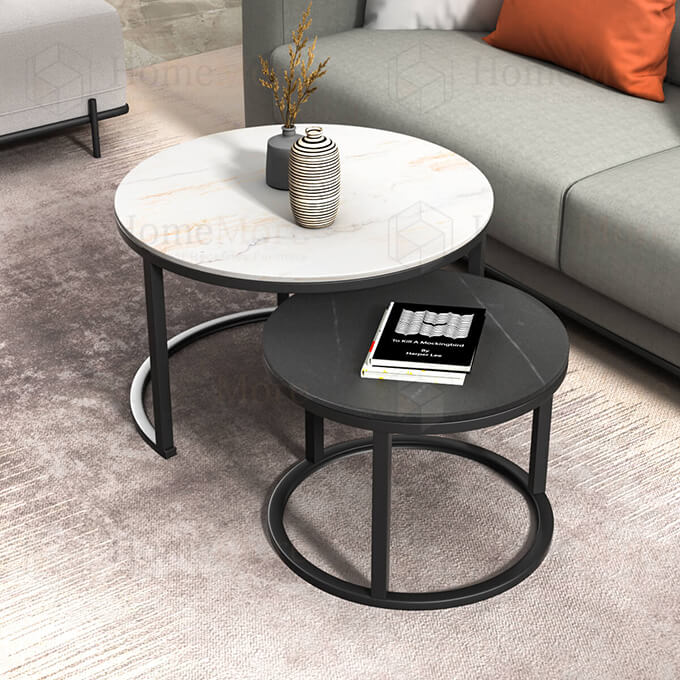 Round Shapes Soften Room Corners
Round coffee tables help soften and add dimension to angular living rooms. Circular tables instantly warm up boxy footprints and sharp corners. Round surfaces encourage conversation by eliminating table corners that create physical barriers.
Small rounded end tables can nestle closely with curved couches, sectionals and chairs. The organic circular silhouette complements elliptical and oval furnishings.
Large round coffee tables centered in square rooms warm up right angles. Circular tables with 360-degree surface accessibility also make passing drinks and snacks easy during get-togethers.
Look for beautifully grained drum-shaped wood tables and mosaicked round marble surfaces. Metal bases with circular glass or stone table tops maintain airy simplicity. With their inviting vibe, round coffee tables roll right into 2023 décor trends.
What are The Most Important Things to Consider When Buying A 2023 Coffee Table?
| | |
| --- | --- |
| Consideration | Details |
| Size and proportions | Take measurements to ensure your coffee table allows for at least 18 inches of walking space around it. Scale the table height and size to complement your sofa or seating. |
| Functionality | Determine how you'll use the table and if you need concealed storage or an adjustable height. |
| Durability | Select durable kid- and pet-friendly materials that can withstand daily wear and tear. |
| Style | Choose a shape and on-trend material that expresses your personal style, whether that's wood, marble, metal, or mixed media. |
70% mechanized circuit board production: Achieving 200 units daily!
How to Choose the Right Coffee Table Sizes?
When selecting coffee table sizes, allow ample leg room by choosing a table height that is 2 to 3 inches below your seated furniture height. A too-tall coffee table obstructs and a too-short one makes reaching difficult. The table should be two-thirds the length of your sofa or seating area, with ample surface area for drinks and decor but not so sprawling it dominates. For small spaces, consider nesting tables, lifts and dropsides to maximize functionality. Measure traffic paths to ensure at least 18 inches walking space. For large family rooms, oversized coffee tables anchor multiple seating vignettes. Select sizes in proper scale to your furnishings, room and lifestyle.
What are The Coolest Smart Tech and Storage Features for 2023 Coffee Tables?
Innovative coffee tables for 2023 integrate tech and storage in clever, functional ways. For remote controls, look for USB charging ports and storage cubbies to corral devices. Lift-top coffee tables maximize hidden storage space. Some even have built-in cooling compartments perfect for chilling drinks and serving bowls. Tables with flip-up editors and monitors create an on-the-go home office space. Bluetooth capabilities in coffee tables let you wirelessly play music from your phone. Even tables with inductive wireless charging for phones and other devices are emerging. Coffee tables as e-readers allow you to display family photos, art and alter table "artwork" digitally. With their discreet storage and tech integration, modern coffee tables keep rooms clutter-free and connected.
What are the Most Durable Coffee Table Materials for Pets And Kids?
If you have an active family with kids and pets, durable coffee table materials are a must for high-traffic living areas. Wood furniture with highly lacquered or resin finishes resist scratching, stains, and wear from paws and playtime. Easy to clean glass, metal, acrylic, and plastic withstand heavy daily use. Also look for indestructible concrete, stone and marble surfaces. Kid-friendly rounded corners on tables protect from bumps and bruises. Avoid finishes like faux marble that can stain easily. While no material is totally kid- and pet-proof, opt for durable, top-coated hardwoods, strong tempered glass, and scratch-resistant high-shine laminates to stand up to your family's lifestyle.
What Coffee Tables are Trending for Small Spaces in 2023?
For apartments, studios, and tiny homes, the living room coffee table takes on even greater importance as a central focal point and functional necessity. The key is choosing a coffee table well-scaled for a petite footprint that can multitask as needed.
Nesting coffee tables allow you to conceal tiers, maximizing surface area when serving guests but stowing away when not needed. Lift-top coffee tables perform similar tricks, tucking away leaves and extensions. Round coffee tables 36 inches or smaller pull seating in close while allowing conversational flow.
Lucite and glass tables take up minimal visual space while offering solid surfaces. Metal and acrylic frames strike a balance between openness and airy styles. The oval coffee table and elliptical coffee table fit well along curved sofas or sectionals. And ottoman coffee tables provide floor cushions for extra seating when you need them.
Look for small-space coffee tables that serve many purposes like portable desks and dining surfaces. The right multifunctional yet compact coffee table opens up your tight living room. With creative, convertible designs, even the tiniest homes can entertain and relax in style.
Conclusion
Coffee tables reveal what's trending in interior design and home fashion. In 2023, on-trend coffee tables showcase personality with attention-grabbing shapes, materials mixing sleek and natural, convertible multifunction designs, and unexpected finishes.
From marble, wood, and concrete to glass, acrylic, and woven water hyacinth, coffee tables display stunning surfaces. Luxe gold and brass accents glam up tables while hairpin legs keep silhouettes airy and light. Nesting and lift-top options maximize space in small living rooms. Recycled, sustainable materials give new life to wood slabs and industrial metals.
Coffee tables anchor your entire living room decor. An on-trend coffee table pulls together your aesthetic, whether a modern farmhouse or urban loft. It reflects your tastes and lifestyle needs from durability to tech integration. Most importantly, the right coffee table finishing touches your living space and gives guests a peek into what makes your style special.