The need for furniture is always rising as people are replacing old furnishings and looking to fill the space with the latest furniture. Apart from their functionality purposes, furniture adds beauty to the entire space and enhances the overall look and feel. Sourcing furniture for your furniture store from a credible furniture manufacturer is the best bet.
To meet the growing demand for various types of furniture, many furniture stores are emerging. However, not all of them are making it to the top due to a lack of market and product knowledge. So, it is important to follow the proper steps listed in this post to build your own furniture store and get instant profits.
Industrial Profile Of Furniture Business
When thinking about opening a furniture store, it is vital to be aware of the opportunities and challenges in the furniture industry, which will make sure that one is well-knowledged about the field. 
Opportunities
The furniture business opportunities can be defined as the positive aspects that explain the high popularity of the furniture industry.
The worldwide furniture market is a multi-billion dollar industry, and the United States has the biggest furniture market. The revenue of the furniture market in the United States in 2021 is over USD 226.78 billion, while China and Germany accounted for USD 72.5 billion and USD 53.5 billion revenue, respectively. The global furniture industry is estimated to yield a revenue of USD 770.00 billion in 2023.
The main reason for the popularity of the global furniture industry is the great demand from a variety of consumers for different applications.
Most homeowners wish to acquire good quality and high-end furniture for decorating their living room, dining room, bedroom, etc. The global furniture market is driven by living room furniture, which alone accounts for USD 227.70 billion market volume in 2023.
When it comes to workplaces, furniture like tables, chairs, desks, sofas, benches, storage shelves, etc., are basic things needed in any office. In office-related spaces, furniture assists in the seating arrangement offering storage, and enhancing the overall space and aesthetics. 
Service Places Needs (restaurants, malls, etc.) 
The expansion of the hotel and commercial real estate industry increased the usage of furniture. The service places like malls, restaurants, resorts, libraries, retail stores, spas, etc., require furniture for functionality and aesthetic purposes.
Diversified Offers and Services
Another reason for the high growth of the furniture industry is due to the availability of furniture in a wide variety of styles, designs, and functions. In addition to that, some brands also offer customized furniture to better suit the needs of clients.
Furniture is accessible in plenty of styles, including rustic furniture, modern furniture, space-saving furniture, smart furniture, ancient furniture, luxury furniture, outdoor furniture, etc.
Furniture products have a lot of functions, like providing seating, enhancing aesthetics, etc. In addition, they are also equipped with smart functions like LED lights, speakers, etc.
Challenges
Below we have listed some of the most common challenges that are primarily faced by furniture businesses.
One of the biggest challenges for the furniture business is the expensive investment associated with it. From sourcing the furniture, equipment expenses, license fees, and location expenses to warehouse expenses, everything requires a significant amount of budget. The cost of starting furniture ranges from USD 5,000 to USD 60,000, with an average of USD 32,000. 
Firstly, the price of the raw materials required to make furniture, like different types of wood, leather, metal, etc., is constantly increasing. As a result, furniture businesses are expected to spend a significant amount of money sourcing good-quality furniture.
The furniture-making process is slightly complex and is associated with long lead times, which makes it difficult for some businesses to meet the instant demand from consumers. However, some high-end manufacturers have advanced manufacturing facilities and techniques that ensure quick production of furniture. 
Another challenge for furniture businesses is the storage issue. Many businesses face difficulty in storing furniture in ideal conditions, which leads to a decrease in the overall lifespan of the furniture. It is vital to store the furniture in good condition and ensure stock is always there to supply them to buyers. 
Air and ocean freight is the most common transportation methods used to ship furniture goods to consumers from businesses. In some cases, the furniture might be damaged or lost during the shipment, which means a loss to the business. In addition, air freight is generally more expensive. 
A Highly Competitive Industry
Without a doubt, it can be said that the global furniture industry is highly competitive. In the US alone, there are over 28,000 furniture stores. There are many furniture manufacturers, suppliers, and retail businesses around the world that supply furniture to consumers.
Furniture Business Start-Up Preparation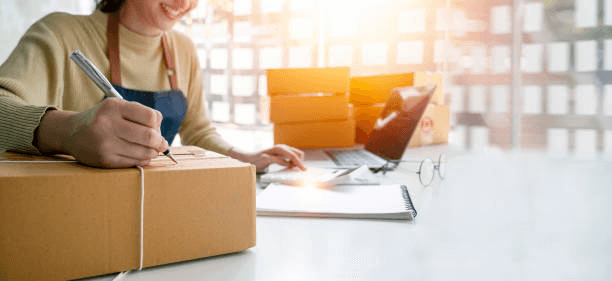 As the consumer demand for furniture is increasing, the number of furniture startups is also on the rise. Below we have curated a basic furniture startup preparation guide that helps you better prepare and know more about the furniture business industry.
Identify Furniture Business Opportunities
The furniture business opportunities are relatively wide due to the global furniture industry, along with a great demand from consumers. Furniture is needed for residential, commercial, and even industrial settings to ensure seating, storage, and aesthetics. In addition, furniture can be acquired in various styles with different functions.
Research Your Target Market
It is vital to research and find the target market before planning how to start furniture business. From homes, offices, retail stores, and parlors to malls, furniture is required everywhere. So, decide whether your business will sell furniture specific to residential, commercial, or resort spaces. In addition, think about whether to sell the furniture locally or globally. This way, it will be easy to find the target market and acquire the proper knowledge to start a furniture store and get good profits.
Decide Your Products & Services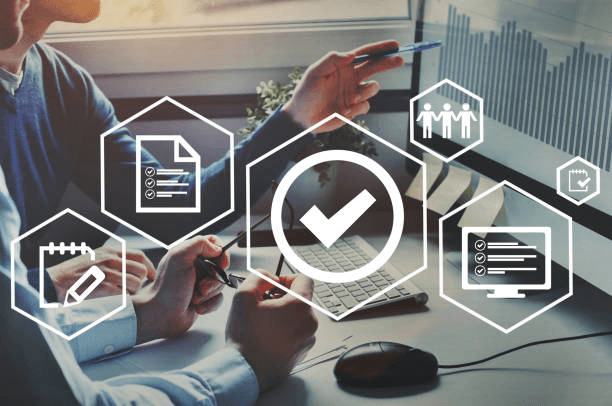 One has to decide on the types of furniture products and services that will be provided in the furniture business. It is crucial to be noted that there are different furniture niches that are sold by businesses. As a result, it is best to choose a specific niche of furniture and sell it to your target audience.
The outdoor furniture catalog includes outdoor chairs, outdoor stools, outdoor benches, outdoor sofas, outdoor tables, etc. They are extremely durable and can withstand harsh outdoor conditions. Those who are looking to enhance their garden area, lounge area, or patios will acquire outdoor furniture.
The demand for the natural-warmth providing rustic furniture is very high. The rustic furniture is known for its rugged finishes, earthy tones, and looks weathered. Those who want a natural and calming interior often go with rustic furniture. 
The consumer demand for modern furniture is thriving steadily as many are looking for stylish furniture items that can enhance the look and feel of their modern space. Modern furniture can be used in homes, offices, hotels, malls, and other buildings.
Space-efficient Furniture
Due to the rise of minimalistic ideas, which took the attention of the current generation, space-saving furniture is being sold relatively quickly. The space-saving furniture will make the entire space look spacious without making it appear crowded.
Smart furniture products are highly known for coming with in-built LED lights, speakers, sensor lights, wireless charging, etc. In addition to that, many furniture items have voice-activated functions, making them more appealing.
Choose Your Furniture Store Premise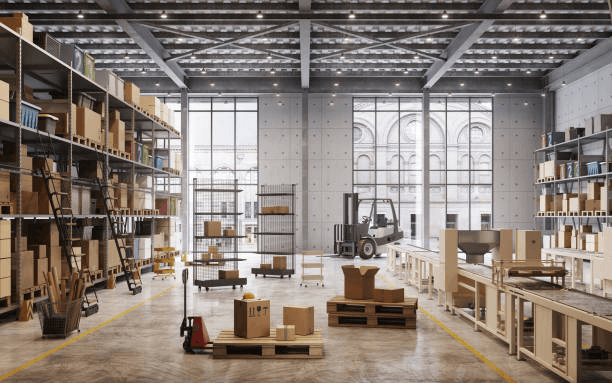 For opening a furniture store, having a decent physical location is vital. It is better to start the store in an area that consumers can easily access without facing too much trouble. In addition to that, one must make sure to get a store that has enough space to display various furniture products without looking cramped. There should be enough empty space so that the customers can walk and check the furniture. Depending on the budget, one can either rent a store or build one from scratch.
Consider Your Profit Mode
Considering the mode of profit is one of the essential factors to think about before starting a furniture startup store. It is because, in the end, profit is the thing that matters when it comes to any business. Without profits, no business can run for a long time.
In order to start a furniture store, one can expect to spend anywhere between USD 5,000 to USD 60,000, with an average of USD 32,500. Make a list of the expenses you spend on starting the store, including the sourcing of furniture, location expenses, store licenses, website fees, inventory expenses, labor expenses, other equipment, etc.
After creating the list of the budget used for opening the furniture store, it is crucial to decide on the pricing mechanism. Make sure to correctly add the price details for all furniture products. Keep in mind not to set the price too costly since no customers would want to acquire very expensive furniture items. At the same time, do not set the price too low since your business may not get enough profits to sustain itself in the future. 
Inventory Management Plan
Make a thorough inventory management plan to ensure the smooth functioning of the furniture store. Check the furniture products that are in high demand and ensure to keep enough stock so that they can be restocked immediately without any delay. Store the furniture in ideal conditions to help them remain in good condition without getting damaged.
Think about some marketing strategies to follow before starting the furniture store. Make sure to pick marketing strategies that will reach the target buyers and get enough attention to your business. There are many marketing strategies, including social media marketing, email marketing, internet marketing, etc.
9 Steps of How to Open a Furniture Store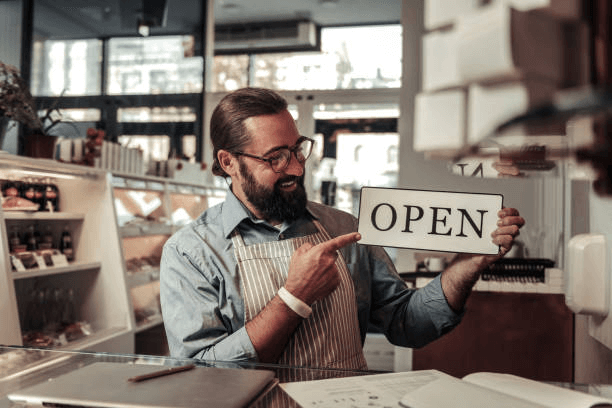 There is no doubt that starting a furniture business ensures profits if done the right way. Considering the growing need for furniture and to meet the rising demand, opening a furniture store will be relatively beneficial. Since many people might not be familiar with how to open a furniture store, here we have curated a detailed step-by-step guide that will clearly demonstrate the ideal way to start a furniture store. 
Step 1: Register Your Furniture Business
While registering the furniture business name, one must verify it with a few databases like web domain availability, federal and state trademarks, state business records, and social media presence. To register your furniture business name, it is vital to come up with a relevant name.
DBA is a notional trade phrase that authorizes owners to run under a specific business name without the need for registration of the business. However, the owner will still be lawfully liable for the furniture store. There are a few retailers that utilize the DBA-like public interface rather than the registered store name. 
Step 2: Form A Legal Entity
In general, partnership, sole proprietorship, corporation, and limited liability company (LLC) are the most popular business structure types. Launching a legal company entity like a corporation or an LLC safeguards the owner from legal responsibility if the furniture store is sued for any reason.
For establishing an LLC, one can complete the process by themselves or get assistance from LLC Services experts. Based on the business structure of the furniture store, it will have an influence on income taxes paid by the store. In order to form a furniture business legally, it is advised to reach out to a qualified public accountant, attorney, or experienced business advisor.
Step 3: Get Tax Registration
Prior to opening the furniture store, it is necessary to register for several state and national taxes. For registering for the taxes, it is vital to apply for an EIN, which can be obtained from the IRS website via mail or fax. Not registering for taxes can lead to legal issues later on.
Based on the type of business structure, there will be various ways in which taxes are estimated. For instance, the LLCs have an advantage as they are liable to pay a small tax. Nonetheless, be sure to remember that some states have separate tax laws that may be applied to the business. 
Step 4: Apply For Licenses & Permits
Running a business without having essential permissions and licenses can lead to heavy fines or the seizing of the business. Some state and federal permits and licenses are required to run a furniture store. Any furniture business with a physical location generally mandates a Certificate of Occupancy.
The CO verifies that building codes, zoning ordinances, and government laws are satisfied. If you intend to rent out a location for the business, the landlord is typically liable to acquire the CO. However, if you intend to buy or construct a physical store, you will be liable to acquire the CO from the particular authority.
Step 5: Establish Your Business Bank Account
It is best not to keep personal and business accounts mixed, as your personal investments will be in danger if the business is legally sued. So, make sure to maintain separate bank accounts for personal life and business. By opening a business bank account, accounting and tax filing will become rather simple and quick. Net 30 accounts are utilized to verify and make business credit and boost business cash flow.
In addition, knowing how to assemble business credit can assist in obtaining credit cards and additional financing for the business with low-interest rates. With business credit, the credit history of the business can be enhanced, which is beneficial for acquiring funds in the future.
Step 6: Get Your Business Insurance
To run smoothly and lawfully, business insurance is required for any company. Business insurance safeguards the financial strength of any company during a covered loss. Generally, there are various kinds of insurance policies that are ideal for different kinds of businesses.
For those who are not familiar with business insurance, it is best to acquire General Liability Insurance and Workers' Compensation Insurance as they are the most common ones. Other types of well-known business insurance types include Business Property Insurance, Equipment Breakdown Insurance, Professional Liability Insurance, Commercial Auto Insurance, Business Owner's Policy Insurance, etc.
Step 7: Hire Full-time Employees
After everything is set, it is time to hire full-time qualified employees for various roles in the furniture business. When hiring employees, make sure they have the required qualifications and minimum experience related to that specific field.
Generally, for the furniture business, one must hire employees for several positions like sales executives, floor managers, admin and HR, marketing and PR team, procurement officer, accountants, customer service representatives, etc. Apart from the skilled workers, it is also vital to have cleaning and maintenance workers to keep the store and products clean.
Step 8: Manage Your Inventory
Often many furniture businesses fail at managing inventory, which is why it is vital to ensure overall success. Create a detailed inventory management plan to ensure every product is in stock and can be restocked in the store without too much waiting time.
Make a list of all the furniture items in your store and check it on a regular basis to keep an eye on the available stock. There are plenty of reliable furniture manufacturers that are making furniture to sell to retail stores at wholesale prices. So, acquiring furniture in considerable volume from wholesale suppliers will help in managing the inventory.
Step 9: Conduct Marketing
During the initial stage of starting the furniture store, the primarily important thing is to ensure enough marketing to get the attention of the target consumers. It is a better idea to spread paper pamphlets if your business is focused on the local buyers on the premises. Create a Google My Business account so customers can easily find the store.
Focus on social media platforms by creating business pages and actively posting great offers and discounts on furniture products. In addition, creating a website is another strategy for drawing customers via online. The buyers can inquire about the furniture products and their pricing details online, which ensures consumer convenience.
A Trustworthy Furniture Manufacturer and Supplier – HomeMore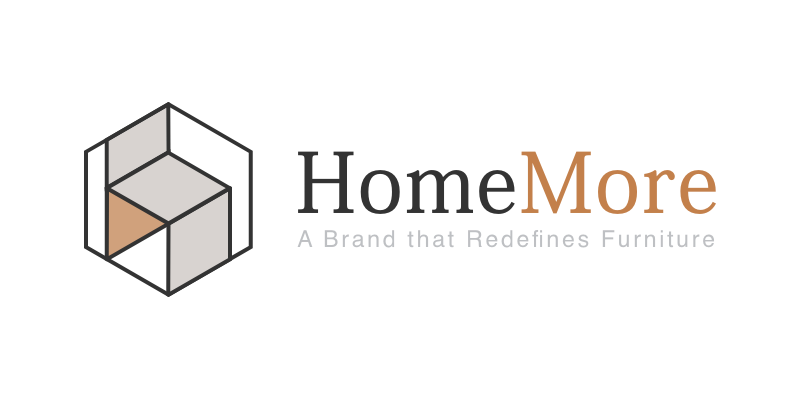 Wondering how to start a custom furniture business and acquire good-quality furniture? Sourcing furniture from a credible furniture manufacturer and supplier like HomeMore is the ideal choice.
HomeMore retains 19 years of experience supplying furniture to both domestic and global furniture stores. It is located in the Hunan region of China and has ISO 9001 Certification, CB Certification, FCC Certification, ROHS Certification, CE Certification, MSDS Certification, etc.
The furniture items ranging from tables to storage shelves that are ideal for homes to offices and other commercial buildings are exported to various countries across Europe, North America, South East Asia, and the Middle East. HomeMore acquires the best-quality raw materials for producing furniture. 
With a monthly manufacturing capacity of 5,000 furniture items, HomeMore makes the furniture at their advanced manufacturing production units spread over 10,000 ㎡. The manufactured items undergo various QC inspections and physical checks by quality control experts. This manufacturer offers OEM services with decent MOQ for every order.
At HomeMore, outdoor furniture, space-saving furniture, smart furniture, living room furniture, dining room furniture, bedroom furniture, furniture for hallways, office furniture, etc., are accessible. They have special furniture with smart functions like voice-activated functions, Bluetooth speakers, wireless charging, etc.
Conclusion
In order to make sure to acquire the right furniture for your furniture store for the best price, it is best to source furniture from a trustworthy wholesale manufacturer. Make sure to check if decent quality raw materials are used by talking to the supplier.
Considering the demand from the customers, it is also good to have a word with the supplier regarding custom furniture products. Make sure to get in touch with HomeMore to acquire furniture for your store and get affordable quotes.