The demand for residential, commercial, and industrial furniture is on the rise, which is why furniture businesses are gaining more profits. Furniture not only serves functional purposes but adds aesthetics and enhances the overall look and feel of the space.
Considering the various benefits of this industry, many people wish to start a furniture business. However, consumers are inclined toward online furniture businesses to buy furniture due to convenience and quick process.
Wondering how to start a furniture business online? Starting a furniture business online is a relatively easy mission when done in the proper way. When beginning the online furniture business, it is best to acquire the furniture from a reliable furniture wholesale manufacturer.
Benefits Of Furniture Business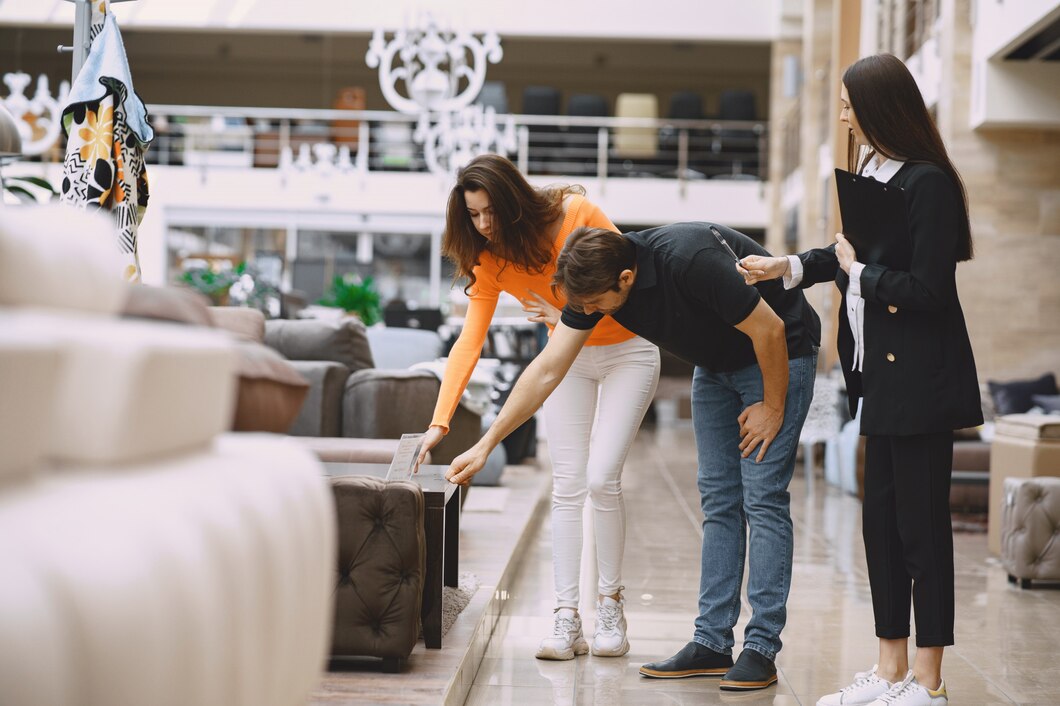 The consumer demand for furniture is rather high as more and more people are looking for customized furniture for specific purposes. As there is high demand, the furniture businesses are able to retain greater profits with a steady supply. In addition to that, buyers will purchase the furniture right after the collection is released, so there is no need to worry about excess supply networks.
Before getting into how to start selling furniture online, it is best to know the potential benefits. Following are the top three advantages of the furniture business, which will explain why many people are interested in starting one.
The furniture business is one of the major industries in the world that retains significant market size and revenue. Due to the global import and export of furniture, the international furniture industry is expanding well. The Allied Market Research report reveals that the worldwide furniture market is predicted to surpass USD 800,596 million by 2025. There are plenty of furniture manufacturers, wholesalers, and retail business stores in every country around the world.
Steady Demands & Large Sales
In 2020, the global furniture market size surpassed USD 545.78 billion, and it is believed to show a 5.4% CAGR between 2021 to 2027. By 2027, the furniture industry is estimated to surpass 62,496.5 kilotons of volume, with a growth rate of nearly 4.8%.
Due to the replacement of old furniture with modern designs, the demand for new furniture has always been high. As the lifestyle of people around the world is changing, buyers are wishing to acquire more classic and suitable furniture for their homes, offices, and other commercial buildings. In addition to that, the furniture is produced on a large scale in order to meet the ever-rising demand.
One of the main benefits of having an active furniture business is better profits. In general, the average profit margins for furniture businesses are roughly 45% to 50%. This profit margin is relatively high compared to any other industry and lets the business thrive well and supervise the expenses easily. The revenue of the worldwide furniture industry was USD 673 billion alone in 2021.
Selling Platforms Of Online Furniture Business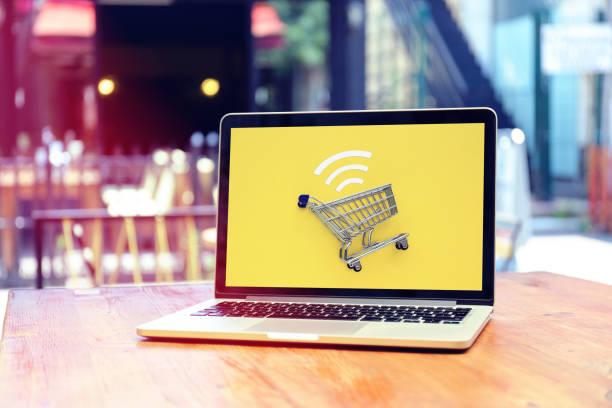 Before thinking about how to start an online furniture business, it is essential to be aware of the selling platforms available to sell the furniture along with their pros and cons. This way, it will be easy to figure out the best method that can give your business instant and steady profits with constant consumer demand. Generally, for online furniture businesses, there are two major types of selling platforms, which are popular online marketplaces and individual e-commerce websites.
Online Marketplaces
Many people prefer online marketplaces for selling furniture because of the popularity of online marketplaces among buyers. There are numerous popular marketplaces that can be ideal for your furniture business, and the leading online marketplaces are listed below:
Amazon is the largest and the most trusted online marketplace in the world, which is open for sellers in more than 20 countries with around 310 million active buyers. Amazon provides a skilled selling platform equipped with reliable order management, delivery, and payments. In addition, Amazon has various business programs, so it will be easy to pick the one that goes well with your business budget.
eBay is another top-performing and biggest online marketplace in the world, with an extensive global consumer base. It operates in more than 190 global markets and maintains around 180 million active buyers. eBay is known for its practical business fees and offers plenty of payment alternatives.
Walmart serves in more than 24 countries and maintains around 10,000 online stores. It had a revenue of USD 152 billion in 2022 and is known for its quick sign-up procedure and rapid permission. In addition, businesses can supervise their Walmart transactions from Shopify accounts.
Wish is one of the online e-commerce marketplaces for selling furniture. It was established in 2010 and had a revenue of USD 2.1 billion. On this platform, there are over 1 million merchants and a significant consumer base.
Pros Of Online Marketplaces:
The major advantages of choosing online marketplaces for selling furniture are mentioned below:
The online marketplaces have a huge consumer base who are actively buying from sellers. For example, online marketplaces like Amazon, eBay, AliExpress, Etsy, Walmart, etc., are known for having millions of active buyers. Since there is a massive customer base, your furniture business will be a hit instantly.
Since online marketplaces have web designs that are functional and live for various types of online businesses, it ensures a quick and convenient setup. In addition, the only thing business owners should do is get an account and upload the furniture images and details.
Cons Of Online Marketplaces:
Below are the two primary disadvantages of why some people do not prefer online marketplaces for selling furniture:
The online marketplaces will have various businesses that offer the same products and services as your furniture business. Due to the high competition, there is a chance that your online furniture business will experience stagnant growth.
Online marketplaces are developed to allow numerous merchants to sell their products and services. Because of that, it is impossible to add custom and creative elements to your furniture business.
E-commerce Website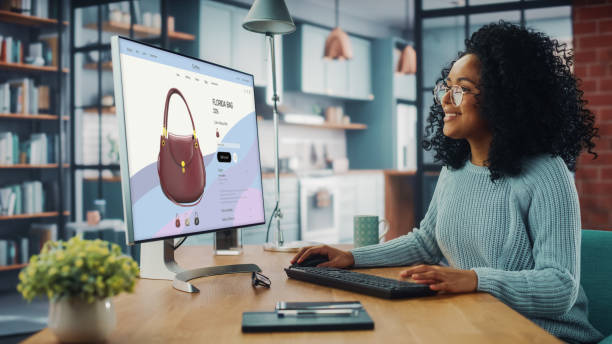 Many people who think about how to start a furniture business online choose e-commerce website options for selling furniture. E-commerce websites can be defined as a platform that business owners can utilize to upload and sell their products. In other words, it is a personalized selling website that one can create to specifically sell their own products.
Pros Of E-commerce Websites:
The major advantages of selecting e-commerce websites for selling furniture are mentioned below:
Since the website is yours and you have sole control as the owner, it is possible to customize the website and add creative elements that can attract more buyers to your website. In addition, selling custom furniture will also increase the revenue of the business.
When selling furniture to buyers through e-commerce websites, there will be relatively fewer transaction fees. In addition, the entire profits are yours and need not be shared with another party, unlike selling from an online marketplace.
Unique and Distinguishing
Unlike online marketplaces, where your furniture business is one among other sellers, having an individual e-commerce website will make your business stand out. One can also add unique branding components to make the business unique and one-of-a-kind.
Cons Of E-commerce Websites:
Following are the two top disadvantages of why do not prefer e-commerce websites for selling furniture:
Though it is relatively easy to develop an e-commerce website using website-building tools, it still takes a significant amount of time, effort, and money compared to starting businesses from online marketplaces.
It can become somewhat difficult to promote and get publicity for the individual e-commerce website compared to the online marketplaces, which are already popular and have a huge consumer base.
9 Steps Of How To Start An Online Furniture Store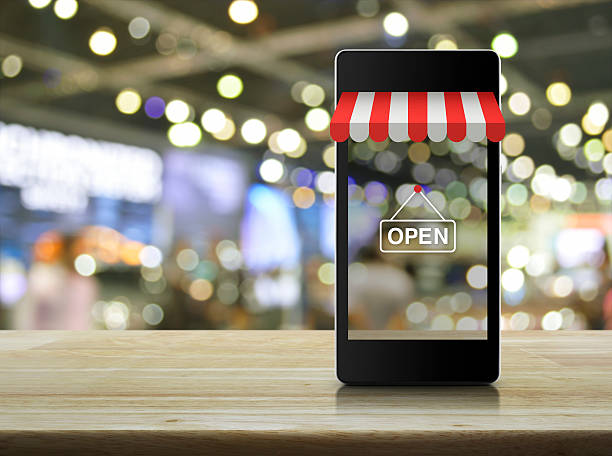 Starting a business, especially an online furniture store, can seem challenging, particularly for people who are unfamiliar with business settings. However, with the proper market knowledge and thorough planning, one can set up an online furniture store without facing any great difficulty. Here is a detailed step-by-step guide that will explain how to start an online furniture store and sell furniture.
Step 1: Pick Your Selling Platform
In order to start an online furniture store, it is essential to decide on the selling platform. As a general rule, there are two different types of selling platforms available for selling furniture online. They are making an account in online marketplaces or starting their own e-commerce website.
It is best to pick online marketplaces for those who are planning to start a very small online furniture store and wish to set it up easily. In addition, online marketplaces are very popular, with a substantial customer base. Many online marketplaces have transaction fees for a specific percentage of every sale the business gets on the platform.
For those who are planning to start a medium-sized furniture store and wish to run it for a long time, it is best to build a separate e-commerce website. With e-commerce websites, owners will have more control and can customize the website as much as possible.
Step 2: Select Your Furniture Niche
When it comes to furniture, there are several selling niches. Though big brands offer all types of furniture, it is best to stick to a specific furniture niche when starting a small furniture business online. After a few years, it is recommended to sell other niche furniture if your business is doing well. The most popular furniture niches include:
Outdoor furniture has a great demand as people are showing interest in making use of the outdoor and lounge area. From outdoor chairs, outdoor tables, outdoor benches, outdoor sofas, and outdoor cabinets, the product catalog is very broad.
The rustic furniture style can be defined as a natural, ancient, ragged, and casual design. Their surfaces often look weathered or distressed and are known for their great warmth and it is inviting. They are accessible in natural, earthy tones such as tans, beiges, browns, and muted blacks, which are unbiased and inviting colors.
The modern furniture looks classy, with brand-new designs that make the entire space look modern. They are made using cutting-edge modern techniques with high aesthetic features.
Space-efficient Furniture
The demand for space-saving furniture is relatively high as more and more people are showing interest in minimalistic designs. The space-efficient furniture adds flexibility to the entire space and makes the room look spacious enough. The space-saving furniture is accessible in foldable designs, extendable designs, wall-mounted designs, liftable designs, portable designs, etc.
As technology is evolving, new generations are highly interested in smart furniture. The smart furniture are equipped with features like LED lights, additional speakers, sensor lights, voice-activated functions, wireless charging, etc.
Step 3: Register Your Brand & Domain Name
In order to share the details of the website with others, it is vital to choose the best and most relevant domain name. Make sure to keep the domain name as short as possible and try to keep the brand name as the domain name. Picking a decent domain name ensures market credibility, good publicity, and self-identification.
After deciding on a domain name, it is best to go through the domain name checker and check if that specific name is available or not. As there are over 13.5 million registered domains, it can become hard to find and register the domain name. Before registering the domain and business name, make sure to check a few databases, like federal and state trademarks, web domain availability, state business records, and social media presence.
Step 4: Design Your Web
The web design for the furniture store is another vital component of success, and it is critical to discover the harmony between functionality and style. It is best not to overcomplicate the web design and make it simple to have a reliable and quick launch. Highly complex designs can be costly to develop.
It is better to hire a professional e-commerce website builder who has experience developing websites for online stores previously. The online furniture business needs a substantial amount of optical content. As a result, there should be perfect UX and UI design so that future buyers can stick to your business. Make sure to design product pages, the home page, the service page, the contact us page, the blog page, etc.
Prior to launching the website, check and test the site to find any glitches, such as too much loading time for product images, incorrect links, shopping cart accessibility, and payment gateway errors. In addition, check if the overall design and the product detail format are satisfying.
Step 5: Look For Your Supplier
After deciding on the specific furniture niche, it will be easy to source the furniture. There are many furniture manufacturers and suppliers that ship good quality furniture that can last for a long period. It is best to acquire furniture from trustworthy manufacturers at wholesale prices so that your business can get better profits.
When picking the furniture supplier, it is advised to check their experience, overall credibility, product quality, furniture durability, provided services, etc. In addition to that, the brands with official certifications and accreditations ensure that their furniture is of high quality and has passed many QC tests and inspections.
Step 6: Organize Your Inventory
How well the furniture store will run depends on how the stock is maintained. While starting the store, it is better to store the furniture in a small garage or basement to save budget. Inventory management is the procedure of retaining the furniture, in the proper quantities, at the ideal time to sell to buyers.
Properly managing the furniture inventory can boost your store profits by deterring stockouts, extra stock, and unsold furniture. Assess the furniture items in the inventory that are sold very quickly and make sure to keep these products in stock all the time. Store the furniture in the warehouse by arranging them depending on the volume and frequency.
Taking the condition of the storage area is essential when thinking of how and where to store the furniture. Numerous substances, such as natural fabrics and wood, are sensitive to harsh temperatures, humidity changes, pests, etc. As a result, using climate-controlled storage space for warehouse and inventory purposes is the best bet.
Step 7: Set Up Your Online Payment
Whether planning to start furniture in online marketplaces or e-commerce websites, there should be multiple payment options. Some of the most favored payment options include PayPal, Stripe, Square, Apple Pay, etc. In addition, it is also best to have payment options like direct bank transfer, internet banking, etc.
The primary thing is to select payment gateways that consumers mostly favor.
Make sure to set up payment options that can be used by domestic and global customers as well. Many buyers often stop purchasing at the payment stage due to the unavailability of credible payment options. It is best to organize your payment choices into credit and debit cards, net banking, online wallets, EMI options, etc.
Step 8: Arrange Your Shipment
When starting the furniture store online, one can ship the products to the buyers from the warehouse. Make sure to keep the shipping costs transparent and do not have any hidden charges since there is a high chance that the buyers will leave the purchase. Shipping to some specific areas can be costly, so it is ideal to have various shipping zones with different fees.
In general, there are multiple types of shipping that businesses usually offer. There is free shipping, exact shipping, and flat rate shipping options. It is also vital to decide on a courier to ship the furniture to the customers. Some of the largest and most popular couriers are FedEx, USPS, UPS, Canada Post, DHL, UK Royal Mail, and many more.
Step 9: Promote Your Furniture Advertising And Marketing
Advertising and marketing your furniture store is essential to promote it and get the attention of target buyers. It is best to use social media marketing, email marketing campaigns, search engine marketing, newsletters, or outdoor advertising, to promote your online furniture shop.
Make sure to create social media pages for your furniture store and list all the available products. Consider giving discount offers as they attract more buyers. It is better to create ads and online posters to get more publicity t9 the furniture store.
A Reliable Furniture Manufacturer and Supplier – HomeMore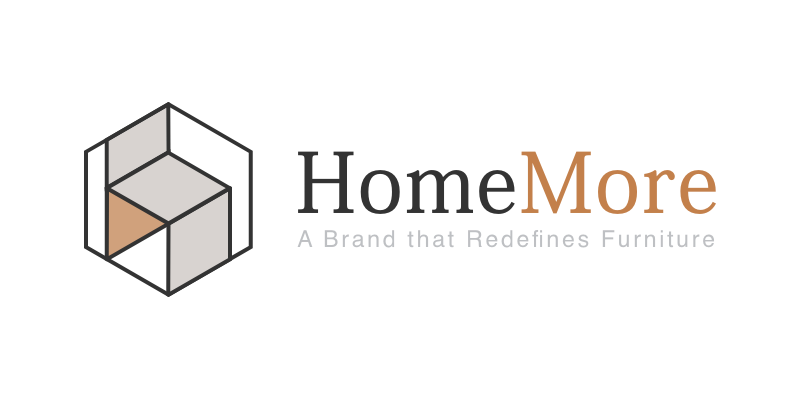 HomeMore is a reliable manufacturer and supplier of furniture based in China with a global client base. With about 19 years of experience, this company exports furniture products to North American, European, South East Asian, and Middle Eastern countries.
HomeMore has various certificates, including ISO 9001 Certification, ROHS Certification, CE Certification, CB Certification, FCC Certification, MSDS Certification, and many more. They only source high-quality raw materials for making furniture. The QC experts conduct quality inspections to ensure the furniture is of the best quality and durable.
The furniture products offered by HomeMore have smart and latest technology features such as Bluetooth speakers, voice-activated functions, wireless charging, and many more. Their product catalog includes coffee tables, sofas, chairs, ottomans, side tables, dining tables, outdoor tables, bedside tables, storage shelves, etc. 
This manufacturer offers custom furniture and OEM services to add personalized aesthetic elements that can bring more attention to your furniture business. The monthly manufacturing capacity is 5,000 furniture pieces which are made using advanced manufacturing techniques in 10,000 ㎡ production units.
Conclusion
Starting an online furniture business is relatively beneficial due to its high demand. However, to get better profits, it is important to source furniture products from a credible supplier like HomeMore. HomeMore offers various types of furniture ideal for specific rooms and purposes. In addition to that, they offer the best quality furniture at an affordable price with customized features. Make sure to contact HomeMore to get a quote for the furniture products.