There is a tonne of possibilities available when buying furniture from China. In a variety of situations, this is a fantastic option. There are numerous benefits to importing furniture from China for a business that sells furniture. Furniture retailers are becoming increasingly aware of the numerous advantages of importing from China. All kinds of furniture are available at steep discounts compared to retail prices. Business owners can find unique furniture styles to uplift their business by selling those to the customers. Contact HomeMore to know more.
The knowledge of the China furniture market and how to precisely locate what a business needs in this market will improve after reading this article.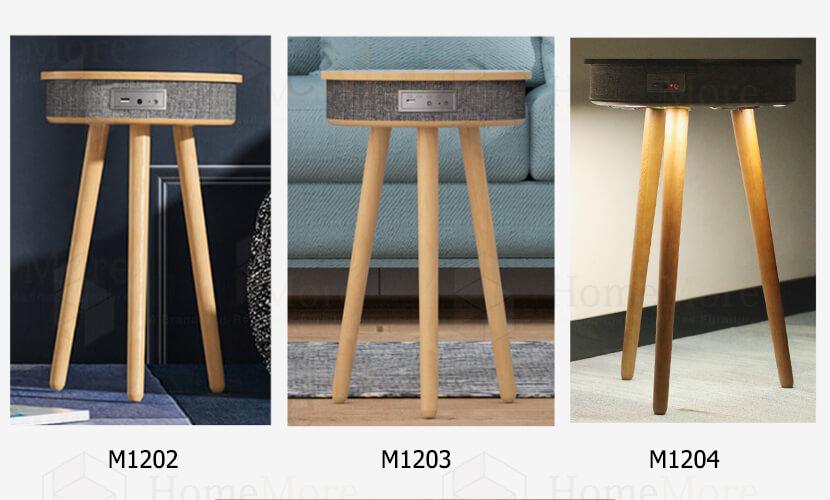 Why Import Furniture From China?
The largest exporter of commodities in the world, China, has an abundance of facilities that can produce practically any sort of furniture at low costs. From smart tables to space-saving furniture, China has it all. As the need for furniture rises, importers are prepared to hunt for vendors who provide high-quality goods at competitive pricing. Here are some more reasons to import furniture from China:
China is the largest global producer of furniture. A furniture seller can find a great variety of furniture here, for example, from smart space-saving furniture to modern furniture. A business can sell extraordinary furniture by importing from China.
Chinese furniture producers are strategically placed throughout the nation, which facilitates the export of finished furniture.
The majority of businesses who choose to import goods from China do so in significant quantities; however, this poses questions. However, there is no need for alarm because Chinese factories are enormous buildings ready and used to produce massive quantities of a single item. This is one of the most significant advantages of sourcing from China.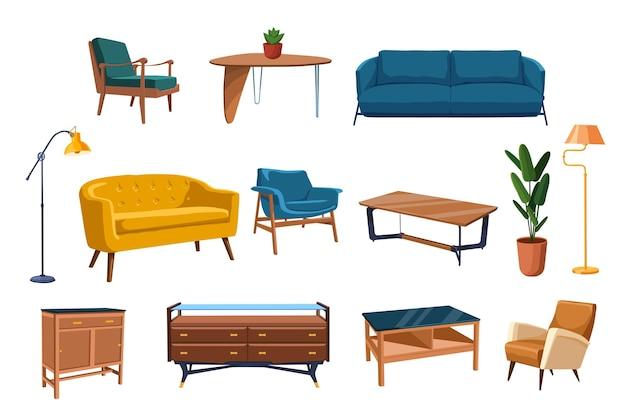 Those wishing to import Chinese furniture wholesale may find it more economical to import furniture from China. The low price of imported furniture is a significant factor in why it has gained popularity with thrifty businesses. When purchasing things in large quantities, customers can also benefit from bulk pricing reductions.
China Furniture Market Analysis
The future for the Chinese furniture market is promising; throughout the projected 2023-2027, the market is anticipated to expand at a CAGR of 11.20% annually. One of the largest furniture markets worldwide is the Chinese market. Additionally, it is a major furniture producer, consumer, and exporter.
Some of the most typical types of furniture that can be imported are for hotel and office furnishings, space saving furniture, outdoor furniture made of rattan and wicker, smart furniture, furniture with electronic functions, furniture for the kitchen and bathrooms, sofas and beds, and table and chairs.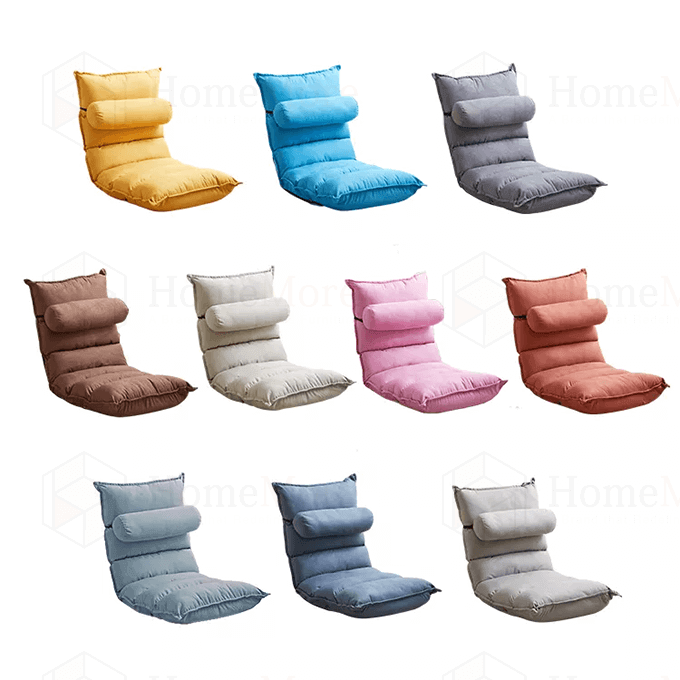 ‍(Would like to know more about the types of furniture? check this blog)
Furniture Markets In China
In China, there are several different furniture markets and shopping centers. Some have the most affordable costs, but their quality could be subpar. Here are the top places to go if a business is looking for quality as well as pricing that suits their standards:
East China Furniture Market
It is the region where furniture is growing at the highest rate, with Jiangsu, Zhejiang, and Shanghai serving as its three main hubs. The area possesses advanced information, easy access to transportation, significant regional cultural aggregation, and a solid industrial industry foundation.
The furniture market has a sizable capacity, excellent product quality and grade, and effective business administration. A third of the nation's GDP is made up of the output value of furniture, which is mainly intended for sale to Europe and the US.
West China Furniture Market
The marketplaces in the central and western areas are supplied with furniture products, with Chengdu, Sichuan serving as the primary development area. Coastal businesses prefer the industrial zone's developed and practical logistics infrastructure. Additionally, as inland towns grow and furniture demand rises, the local furniture sector gradually transfers the industrial gradient from coastal locations to inland places. With logistics advantages, businesses gain market share and create an industrial planning framework based on industrial parks.
North China Furniture Market
North China's furniture market will grow throughout the entire Bohai economic circle, with Beijing serving as the core and relying on Tianjin, Hebei, Shandong, and other locations. This region has a long history of producing furniture and benefits from abundant resources and a favorable geographic location. Large-sized furniture businesses and consumer groups, a concentrated market for professional furniture sales and marketing, an increasingly efficient supply chain, and a focus on domestic sales all contribute to the scale and scope of the industry.
South China Furniture Market
It is the largest furniture market in China, with Shenzhen, Guangzhou, Dongguan, Shunde, Foshan, and other Guangdong provinces serving as its hub. This area, which borders Macao and Hong Kong, has a developed sales market, abundant labor resources, a history of early furniture manufacture, several industrial clusters, a complete industrial supply chain, and clear brand benefits. One-third of the nation's output value comprises furniture, most of which is shipped to the American market.
How To Find Furniture Manufacturer?
Finding furniture manufacturers in China might be challenging if a furniture selling business doesn't know where to look. Below is a guide to finding furniture manufacturers in China for furniture importing needs.
Chinese B2B Marketplace Sites
If a business decides to buy furniture from China online, they have numerous options for finding a trustworthy furniture manufacturer. Reliable B2B marketplaces are one of these. Instead of choosing the first marketplace that appears on the screen, look for legitimate ones like:
Alibaba: Alibaba is a well-known website where customers may purchase Chinese furniture online. It is the most extensive database of B2B suppliers in the world and the best platform for discovering affordable, high-quality goods. There are thousands of various suppliers there, including wholesalers, manufactures, and trade firms for furniture. The majority of the suppliers are Chinese.
Made in China: Made-In-China, which debuted in 1998 and swiftly rose to prominence as one of the nation's leading B2B platforms, is another B2B marketplace in China. It includes 3600 subcategories and 27 categories. On this site, an importer may be guaranteed and confident of receiving quality goods from reliable vendors. In contrast to Alibaba, the marketplace offers fewer products.
Global Sources: Global Sources has promoted communication between Asian suppliers and international buyers. There are several furniture producers here, even though it primarily focuses on electronics and machines. Additionally, trade events and journals are used for advertising the company.
The Pros:
Easy process of placing an order online.
Automated process
The Cons:
Absence of human touch
Minor support for complicated purchasing procedures
Global Reach, Local Touch!
With 9,000 sqm of storage in Hamburg and 1,650 sqm in Missouri, Homemore ensure timely deliveries of our innovative furniture worldwide.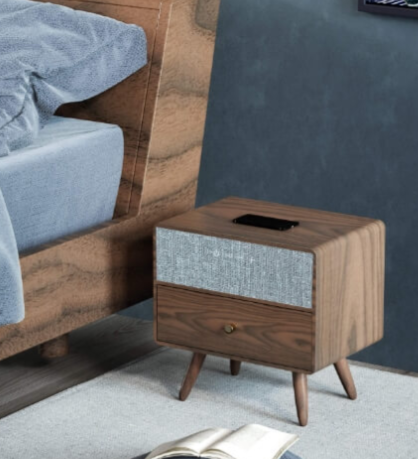 Furniture Fairs In China
China hosts a virtually endless number of trade fairs to display its goods, industries, and factories. This holds for almost any product category one can imagine, and furniture shows are among the biggest, most prestigious, and most well-respected exhibitions in the country. A business from the USA or Europe won't have too much trouble getting a visa or traveling for business to Hong Kong or China.
HKTDC Hong Kong Houseware Fair‍: One of the most popular and well-liked furniture fairs in Hong Kong is the HKTDC Hong Kong Houseware Fair. Here, exhibitors from China, Hong Kong, and other nearby nations display their goods, making it a perfect place to meet people one can trust. General furniture, kitchen and bathroom equipment, storage units, and outdoor furniture are all displayed here. Annually, it is typically held in April at the Hong Kong Convention & Exhibition Centre. ‍
Canton Fair‍: Every year, Guangzhou hosts the Canton Fair twice, once in the spring and once in the fall. A significant international trading event with a long history, a large scope, and significant consumer engagement are the Canton Fair. A furniture selling business may discover many different types of furniture, yet it is not only restricted to that.
China International Furniture Fair‍: The largest furniture show in China, and possibly the entire world, is the China International Furniture Fair. Most exhibitors are from China and Hong Kong, although some are from America, Europe, and other Asian countries. One may choose from a vast selection of furniture companies at the exhibition.
China International Furniture Expo: Find trustworthy furniture and luxury material business partners at this trade show. Every September, Shanghai, China, hosts this world furniture fair.
The Pros:
Perfect place for researching furniture.
Get an overview of the furniture market in China.
Meet with potential suppliers face-to-face.
Create networks.
The Cons:
May get unqualified leads.
‍
Furniture Markets In China
There are numerous wholesale furniture markets spread out across China.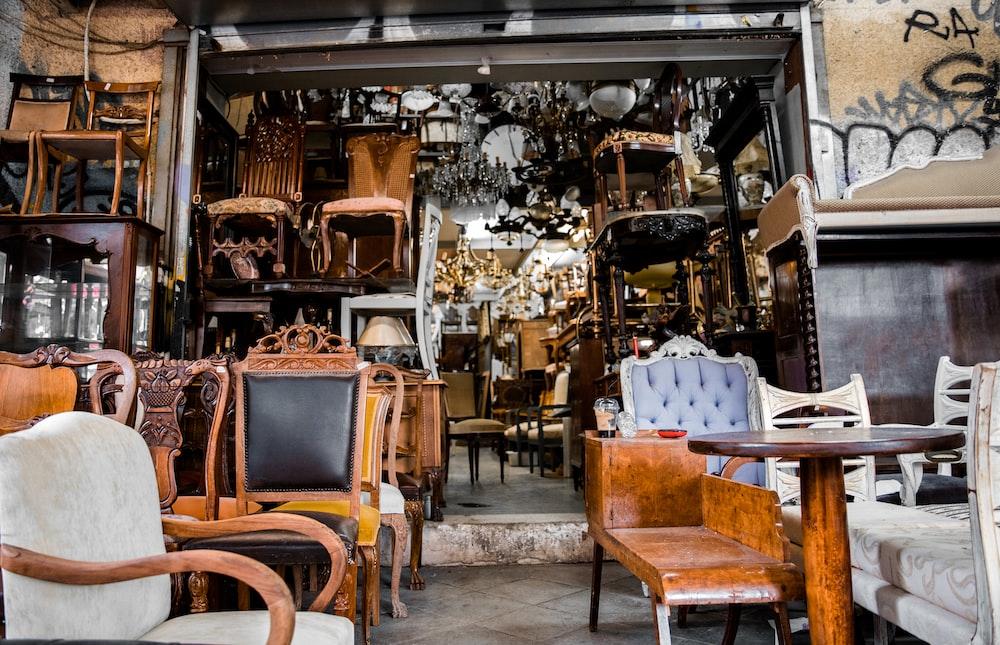 The highest rate of furniture production is found in the Pearl River Delta. Due to the abundance of natural resources, it has a strong furniture industry.
China's fastest-growing producer of kitchen cabinetry is located here. Exports to the USA and Europe are at their highest levels. There is a well-established infrastructure for the production of furniture. Due to its location along the ocean, the area enjoys convenient access to transportation. The region is home to several manufacturers who produce high-quality goods, but there are also some less-skilled, lower-quality firms that have operations here.
Resources in the area are plentiful. Furniture production has been a focus for the makers for many years. Export opportunities are excellent in the area. As a low-cost region, the area is well-known. Its export infrastructure is underdeveloped. Less likely to comply with fire safety norms are the factories in this area.
The Pros:
Variety of furniture manufacturers.
Variety of furniture styles.
Get professional services.
Get the best prices.
The Cons:
Needs a lot of exploration.
Furniture Sourcing Companies
An importer can successfully network and identify a workable manufacturer with a local sourcing agent. They hunt for important manufacturers using their methods and have extensive export experience. Be familiar with export procedures and workflow, and keep an eye on how manufacturing, quality control, and transportation are going. They offer one-stop shopping for custom export solutions. A business can save time and money by utilizing their wealth of knowledge.
The Pros:
Get an advisor and assistant.
Time-saving.
They manage all the communications.
They can keep track of the purchasing process.
The Cons:
Might have to pay commissions.
Putting too much trust in sourcing agent.
There is no oversight over interactions with the supplier.
Guide To How To Import Furniture From China
Everything a furniture business needs to know about importing furniture from China is provided below:
Select The Right Furniture Manufacturer
Finding the best Chinese furniture manufacturer is the most critical step. In addition, locating the manufacturing, obtaining good quality, affordable costs, strong cooperation, quick lead times, and a positive outcome are equally crucial. Space-saving furniture is trendy these days. A business can also find a space-saving furniture company in China that provides the best quality furniture.
The next stage will be to audit the factories that have been chosen. By conducting an audit of these factories, a furniture business can learn more about them, their capabilities, their overall truth, the machinery and procedures they use, the ethical and sustainable standards they follow, and other information.
After choosing a reliable manufacturer, the second factor that needs to be considered is whether the chosen one can give and meet the necessary personalized wants and requests. In other words, if the manufacturer uses the make-to-order principle, they are not just manufacturers but also OEM Manufacturers. An OEM manufacturer welcomes modifications to furniture designs, materials, foams, fabrics, etc.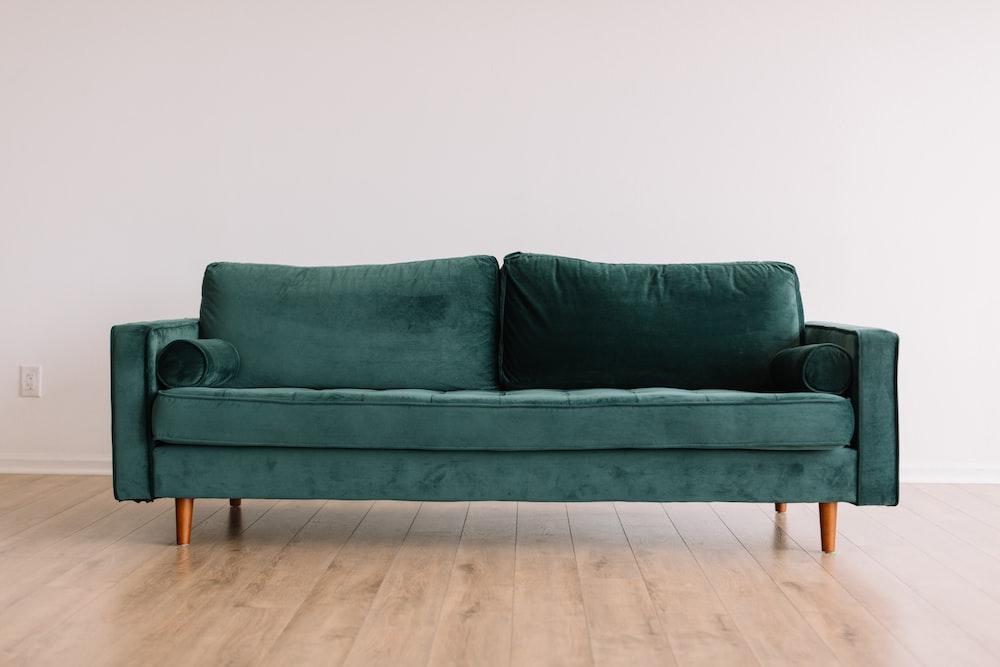 A sample of the products a business is interested in should be requested by email once they have made contact with a possible supplier, either online or at a trade fair. Most Chinese furniture suppliers are happy to provide customers with free product images or catalogs, but it can be challenging to judge an item's quality from a picture. An importer should ideally get a test sample to verify the product's quality. Samples could cost money, although it is typically a minimal cost for assurance.
Follow Up On The Manufacturing
After checking the samples, make sure to follow up on the manufacturing process. This will help a business to get an idea of whether the order is being fulfilled on time.
Booking a quality inspection before the furniture leaves the factory is crucial because a furniture importer cannot return a container full of faulty or broken goods. The furniture needs to undergo a quality inspection. A business must have confidence that the goods will be delivered as promised in the original contract with the manufacturer. To carry out quality control at each level, ideally, a business needs an impartial person on site. Buying offices and sourcing agencies can set up this or hire a quality inspection business.
If a business is importing furniture, they might want to spend money on a quality control system to ensure that they never import a furniture shipment with any flaws. Many importers have experienced being trapped with low-quality items after bringing them into their nation. It's vital to remember that before they can sell the furniture, it can need extensive repairs.
Depending on the size of the cargo, an importer will have a variety of packaging alternatives. 20×40 containers are typically used to store goods transported by sea freight from Chinese furniture suppliers.
Types of packaging:
Full Cargo Load (FCL): A full cargo load, or FCL, is when the shipment or cargo fills the entire container. In this instance, the entire contents of the container are the shipper's property, and no other cargo is present in the container's space.
Loose Cargo Load (LCL): When the cargo is small in size or volume and won't fill the complete container, this phrase is used. In this situation, the shipper has the option of using LCL, which bundles their consignment with other smaller cargoes. When several smaller cargoes are merged to be shipped in one container, this is sometimes referred to as a tight container.
Payment
Negotiate and select how much of the payment will be made in advance and how much will be due when the product is delivered. A deposit is often paid at the start of the process, and the remaining balance is due when the item ships. Various percentages may be used. Nevertheless, some manufacturers would want a larger upfront payment, while others will cooperate with customers without requiring any down payment at all or even providing credit options. Get the best offer possible for your business. ‍
There are a growing number of ways to pay for the shipping nowadays. Conducting business as a result is simpler, quicker, and more adaptable.
Cash
Using a Sourcing Agent
PayPal
International Wire Transfer
Letter of Credit
Western Union
Shipping And Document
Properly shipping the furniture is essential to ensuring that the importation process goes as planned. Hence, a furniture importer must understand the alternatives, the choices they'll need to make, and how the process functions.
Some Chinese furniture suppliers provide free delivery to every country in the world. In contrast, others only provide it to certain countries or to the cities that are closest to the producing city. Unless the order is large and in bulk, most manufacturers do not offer to ship. Additionally, a lot of manufacturers don't offer international shipping. Those that do offer worldwide delivery only do so when large orders are placed. However, while shipping is offered, it is pricey.
Additionally, some furniture is delicate. It must be transported appropriately. Therefore, clear communication between the importer and exporter is essential if the importer wants to ensure that the furniture is transported securely. Additionally, a clever way to reduce shipping expenses is to request that the exporter bill on a per-unit basis rather than a per-container one.
International shipment includes documents as a critical component. Before booking containers, be sure to be precise. The documents required to import furniture from China are:
Confirms the China origin of the furniture's manufacturing.
Provide more specific information about the products and their location.
Confirmation for both the buyer and the seller that the thing was sold.
A certificate Of Insurance
Explains the kind of insurance that protects the goods.
Provides the product's quantity.
Instruction Letter From The Shipper
Describes the shipping specifications.
Factors To Consider While Purchasing Furniture
It will always be advantageous a furniture dealer to provide a wide range of furniture solutions to the clients. A business will sell more products, increasing the revenue. The most significant issue a business confronts as a dealer, though, is where to find fashionable, high-quality furniture.
To make any space appear unified, straightforward, and clean, stylish furniture is essential. And as a furniture dealer, you want to provide the consumers with these advantages through the selection of furniture. But where can a business locate chic, distinctive furnishings for their shop? Before purchasing Chinese furniture wholesale for the furniture store, are there any aspects to keep in mind? Surely there are!
Make sure to check reviews from previous clients of the furniture supplier before making the decision. An importer will get a sense of the supplier's operations from this. A business will learn how they handle their clients' orders and interactions. Additionally, a furniture importer will discover how the furniture is packaged and shipped. There will be a mix of favorable and unfavorable comments about the supplier. This will help the business to decide with confidence if they know the positive-to-negative ratio.
Customer care leaves a lasting impact on end users and dealers alike. It will keep them returning to the same vendors even if they don't always have the best deals. Many businesses have devoted regional sales representatives, which is one of the best advantages of sourcing from China. If issues or concerns do arise, perhaps all a business needs is a contactable account manager.
A business should consider the selection of productions they are going to offer to their customers. Inventory is crucial in selecting the best provider because of this. Are chairs, for instance, the area of expertise? A business needs the best Chinese furniture manufacturer who can quickly supply all of the chair orders. Look for suppliers who have adequate lead times for fulfilling orders. How long will it take for things to be finished if they do go on backorder? Is it going to take a few days or a few weeks? A furniture importer may desire a provider with a wide selection of products depending on the business style once again.
A business should look for furniture certification when importing furniture from China. This accreditation demonstrates that the suppliers are using best practices for the importer's competitors, clients, employees, investors, and suppliers. The products a business wants to import enhance performance overall, and since they have passed independent testing for certification, they have a wider range of market options.
The MOQ, or minimum order quantity, should be considered before choosing a Chinese furniture manufacturer or supplier. Manufacturers with low prices and big MOQs for wholesale sales. At the same time, the small and medium importers are unable to do the same. There is no need to make concessions because Chinese furniture suppliers are adaptable and offer a wide selection of furniture.
A furniture business might use a sourcing agent for China or go to the furniture exhibitions in person. The sourcing representative aids in pricing negotiations. They must have some fine-tuning to negotiate prices effectively, even with qualified factories.
If they make large import furniture from China, they can focus on price negotiations and obtain a fair price. Choosing one or two furniture makers requires substantial price haggling. A lower price can be obtained by speaking with the factory owner or even the sales manager. The price will be discounted for placing large quantities, but if there is proper negotiation, they can receive more than a 5 to 6% reduction.
Customs Duty On The Import Of Furniture From China
The bulk of items brought into the country from China will be charged the full customs tax rate. Customs fees are also known as import fees, import taxes, import duties, and customs tariffs. Custom duty varies according to the country. Here are a few countries and their implied China import duties and taxes on various furniture products.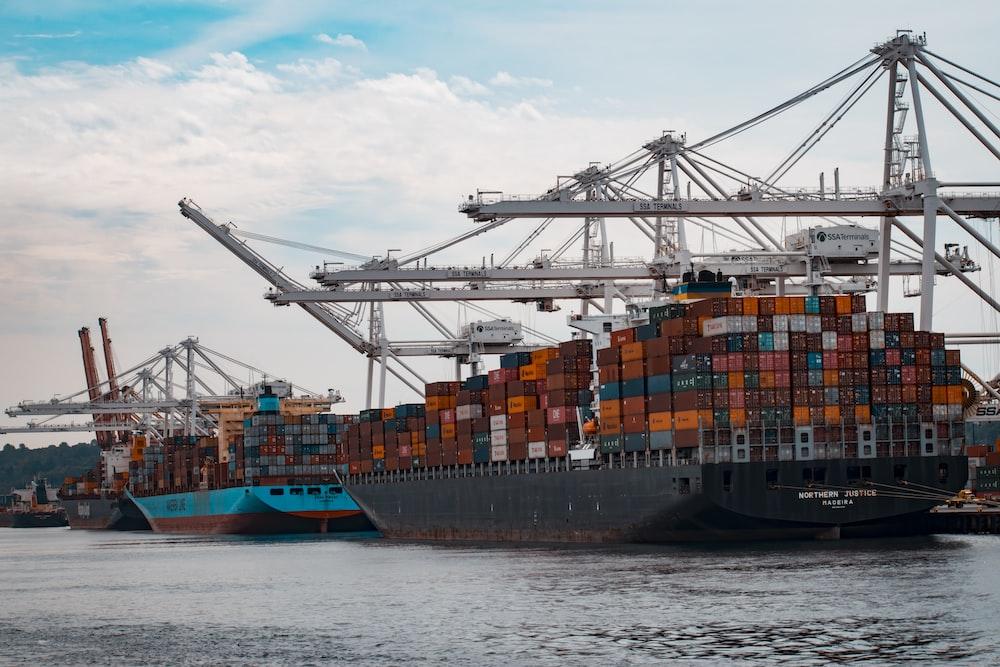 Furniture Import Tax From China To The USA
Because there is a 0% import tax from China to USA on most furniture products imported, this kind of business seems highly lucrative. However, it is essential to keep in mind that for particular product categories imported from China, anti-dumping rates may be in effect. This is the situation when a product's pricing is significantly less than the going rate for comparable items created in the USA.
The HTS codes and exceptional duty rates on imported Chinese furniture:
9403.60.80.40 – wooden tables- 0%
9403.40.40.00 – kitchen-related furniture made of bent wood – 0%
9403.90.00.00 – furniture parts – 0%
9403.10.00.40 – metal furniture- 0%
Furniture Import Tax From China To Canada
The range for customs duty is 0% to 9.5%. It is necessary to pay local and federal sales taxes when importing furniture into Canada, as well as calculate the customs duty costs from a registered customs broker.
Furniture Import Tax From China To Europe
Furniture duty rates are meager for importing furniture from China to Canada. Most of them are below 6%. Because of this, its import is well-liked and might be a successful business.
The HS codes and exceptional duty rates on imported Chinese furniture:
9403903090 – wooden furniture- 2.7%
9403105100- metal desks- 0%
9403500000– bedroom wooden furniture– 0%
9403401010– kitchen wooden furniture-0%
Furniture Import Tax From China To Australia
A customs duty based on a portion of the shipment's customs value is charged on every shipment imported into Australia. Additionally, Australian companies may request tariff reductions. Most goods imported from China to Australia have an average tariff rate of 0%.
Furniture Import And Export Regulations
Every country has its own set of regulations when it comes to imports and export. Here are some of the regulations according to the mentioned country:
Import Furniture From China To The USA
The rules to import furniture from China to the USA are fewer since not many departments create regulations. The Animal and Plant Health Inspection Service (APHIS), a division of the United States Department of Agriculture (USDA), controls the import of wood products.
APHIS makes an effort to remove pests and diseases from wood and wood-based products. Before being imported into the United States, wood must either undergo heat treatment or receive chemical treatments. When importing wood furniture, a few special rules must be followed. These regulations aid in discouraging illegal logging and protecting the United States from intrusive insect species. Some endangered species of wood are protected from importation under the Convention on International Trade in Endangered Species (CITES).
Various types of furniture must comply with mandated fire retardancy regulations in specific markets. There is no federal regulatory structure in the US that American importers must adhere to. As a result of requests from both merchants and customers, California Technical Bulletin 117 (TB117) has nevertheless come to be seen as "de facto" obligatory.
Import Furniture From China To Canada
The best furniture market in the world is in China. China offers a wide variety of furniture in terms of style, size, and type. The most advantageous feature of Chinese furniture is its affordability. Due to its efficient shipping system, China is also the best country to import furniture from China to Canada. Despite the close trade ties between the USA and Canada, import taxes are nevertheless applied to the shipments since they are considered business transactions.
Import Furniture From China To Europe
REACH is an all-encompassing law that addresses multiple factors, as its name suggests, for import from China to Europe. Protecting the environment and human health from harmful substances such as heavy metals, pollutants, and chemicals is one of the main issues it deals with. All items brought into the EU are covered, including furniture and all its components. Before importing the furniture, ensure that each component has undergone laboratory testing to fulfill the necessary specifications.
Import Furniture From China To Australia
Import furniture from china to Australia can differ a little from regular cargo importation. Certain furniture kinds need to be treated because they pose a biosecurity risk. Before placing an order, an importer should think about the material of the furniture because this will affect the care and documentation needed.
The Department of Agriculture, Water, and the Environment is in charge of enforcing the laws governing the importation of specific types of furniture. The Department's Biosecurity Import Conditions (BICON) system governs how imported products must be treated.
Conclusion
Are you prepared to purchase furniture made in China? It is a challenging process if you are importing from China for the first time as a business. However, after reading this tutorial, you might know every process involved in importing furniture from China. Order now to get your furniture imported!